This page contains archived information and may not display perfectly
WEC: What the drivers said after qualifying
The four pole position holders for the 8 Hours of Bahrain gathered for the final qualifying press conference of the 2021 FIA World Endurance Championship.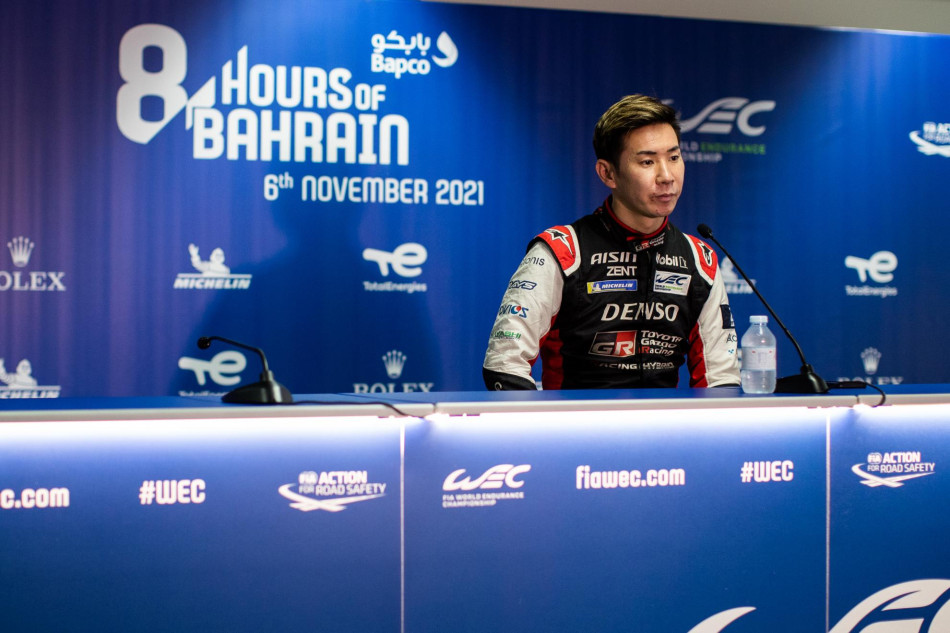 Kamui Kobayashi, Toyota Gazoo Racing – No.7 Toyota GR010-Hybrid Hypercar
"I was pretty much struggling for quali simulation all day long. To be honest, I think I didn't expect to do this lap time. But I think the team helped me a lot to understand the car. I think we had an adjustment. It's not a little one but quite a big adjustment with the setting. It pretty much worked well for my car and I think when I did my first run already, I felt it could do a pretty good lap time. I was myself not sure if I could achieve a second shot to achieve my lap time or not, but obviously, my first run was inaccurate.  I made the comeback in the next one."
Kevin Estre, Porsche GT Team – No.92 Porsche 911 RSR  LMGTE Pro
"It was very close last week, but this week was closer with our opponent. My first lap was not fantastic, and I got a track limits infringement, which my engineer told me at the beginning of the second lap.I knew that starting the second lap, which is already a little compromised on the tyre, I had to make it count, because lap three is definitely not good. So, this is quite high pressure, but I made it all good. 
"I drove better than the first lap and the tyre held on, so I could improve my lap time and it was good enough for pole, which is a very important point for us. Now we are equal with the No.51 Ferrari so at least we start the race on the same base now."
Filipe Albuquerque, United Autosports USA – No.22 Oreca-Gibson   LMP2
"The first lap didn't feel really right, just too much bottoming and obviously, the most important is always the race. I didn't want to flat-spot the tires in braking for T1, so I was too careful in there and just lost too much time. Then we did a small adjustment on the car and the tyre pressures for the second lap, and it helped us, so I think that's how tiny the window is in Bahrain by making everything perfect or just missing something. 
"Everyone is pretty competitive. I mean, starting from P1, I think it's good to have clean air for the first stint. But as we've seen in the first race, it's more about tyre management than anything else. We need to stay humble, analyse more the car and analyse what we can do for the race and go from there."
Roberto Lacorte, Cetilar Racing – No.47 Ferrari 488 GTE Evo      LMGTE Am 
"This result and pole mean a lot for us. We started the championship in the best way, then some facts put us out of the game, not probably out to win the game, but we put ourselves out of the game in the last six hour (race). We are still in the game for the podium. But the situation is totally different compared to the first part of the season, so for this pole I'm very happy. Thanks to Amato Ferrari and all the guys that gave us this car for all this season, a very, very special car."
"I dedicate this pole to my son (Nicola) who suffered a huge crash in kart racing. He's recovering and today he came back to work after more than one month in bed. So, I dedicate this result to my son Nicola."