This page contains archived information and may not display perfectly
WEC - What the Drivers Said After the 6 Hours of Monza
The winning crews gathered in the media centre for the post-race press conference after the 6 Hours of Monza, Round 3 of the 2021 FIA World Endurance Championship.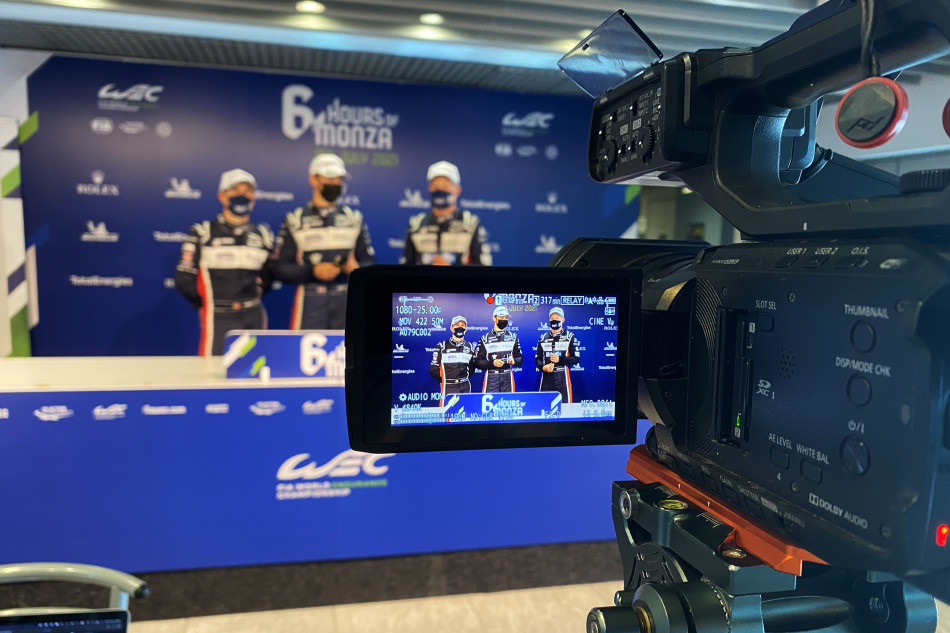 Jose-Maria Lopez – no7 Toyota Gazoo Racing, Toyota GR010-Hybrid  - Hypercar
"It's our first win in Hypercar and its special in Monza. it wasn't a smooth race as everything happened with us, around us and with our sister car as well. 
"So you know, you suffer a lot the race from behind from under the scenes. But anyway, congratulations to the team, to Toyota, to everyone involved in the team, they did a fantastic job.   Mike (Conway) and Kamui (Kobayashi) as always were perfect oi the race especially when the Alpine tried to catch us back.  
"I'm happy, as endurance races are always like this, so you kind of get used to celebrate, but also accept what is going on, because it's a long race and anything can happen. I am happy to win and now into the next one, which is a big one!"
Neel Jani – no92 Porsche GT Team, Porsche 911 RSR-19 - LMGTE PRO
"We didn't know that he (Pierguidi) had to take a pit stop. It didn't look like it and he was very quick at the end and pushing hard so it was kind of nail-biting right there.  But what a great race, six hours of straight out qualifying laps and I haven't had such a tight race also for a long time in WEC and I really enjoyed that one."
Filipe Albuquerque – no22 United Autosports USA, Oreca-Gibson - LMP2
"Unfortunately, yesterday we didn't secure pole position and it was kind of chaotic for everyone with the red flag.   I think actually it was good that I didn't do pole position because today I was with more hunger to go to the race and the car was just amazing. 
"These boys (Hanson and Scherer) did an amazing job. Phil going to P1 in the start and then just holding there on the strategy hitting the fuel targets. Fabio as well in his second race going to the overall podium and with amazing pace as well. 
"At one point we were a little bit unlucky with the safety car, and then the opportunity not being caught by the other team, which made our life better, so it was just that I think we had a little bit more pace overall."
Alessio Rovera – no83 AF Corse, Ferrari 488 GTE Evo - LMGTE AM
"The race was more enjoyable starting from the rear. But we knew that the car was really fast, especially on the straight, so I just pushed to the limit and try to overtake when I can.  We enjoyed a lot the race and we really fast in all of the stints, especially Francois (Perrodo) and Nicklas (Nielsen), so I'm really happy for this result and a big thanks to the whole team."
Frits van Eerd – no29 Racing Team Nederland, Oreca-Gibson - LMP2 Pro/Am
"It was a kind of a strange start because we prepped ourselves to the maximum. But at the end I got two new teammates, but it worked out so well.  So it was actually unbelievable at such short notice. We were able to put a team together of course but Nick, we have done a lot together. Paul-Loup is a new guy for me, and you know he did a fantastic job. Unbelievable, I'm so happy."