This page contains archived information and may not display perfectly
WEC: TotalEnergies to debut renewable fuel at Sebring
As the official fuel supplier of the FIA World Endurance Championship TotalEnergies has provided its 100% renewable fuel, Excellium Racing 100, to be used by all competitors it this weekend's FIA World Endurance Championship's season-opening event, the 1000 Miles of Sebring.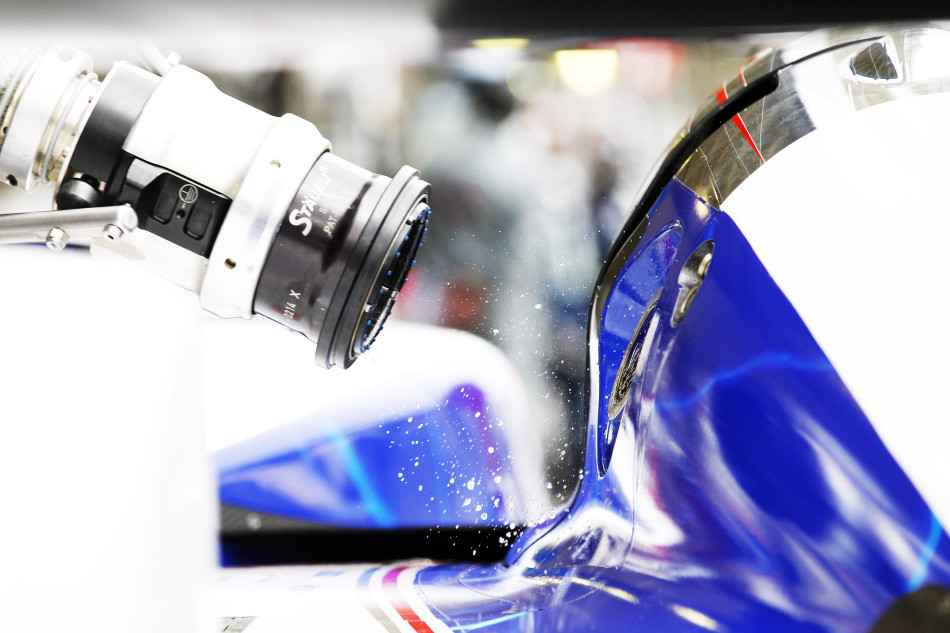 Sourced entirely within the circular economy and without a single drop of oil, this biofuel draws its energy from the recycling of residual biomass from the wine industry. Excellium Racing 100 will be made available to all teams at every round of the 2022 WEC season, starting at the 1000 Miles of Sebring on March 18.
Excellium Racing 100 is a genuine racing fuel that meets the requirements of the FIA, car manufacturers and the European directive on renewable energies (RED). Over its life cycle it allows for greenhouse gas (GHG) emissions savings of at least 65% compared with traditional fossil fuels.
The result of eighteen months of research and development, Excellium Racing 100 is produced on a base of bioethanol derived mainly from wine residues through a process of fermentation, distillation and dehydration of grape marcs and lees.
This base is then blended with ETBE (Ethyl Tertiary Butyl Ether), itself a 100% renewable component. Finally, a pack of additives from Excellium technology completes the formulation of this fuel.
Excellium Racing 100 symbolizes the values of the partnership between TotalEnergies and the Automobile Club de L'Ouest (ACO): innovation in competition, a real laboratory for tomorrow's mobility, serving the energy and environmental transition.
Pierre-Gautier Caloni, VP Motorsport division, TotalEnergies: "We are particularly proud to introduce this 100% renewable fuel in competition. It is a major milestone in the partnership between TotalEnergies and the Automobile Club de L'Ouest, whose strategy of promoting sustainable development is in line with our Company's ambition to achieve carbon neutrality by 2050, together with society.  The FIA World Endurance Championship is thus a real laboratory for our Company, a showcase for the innovative solutions we can offer for decarbonized and sustainable mobility."
Mohammed Ben Sulayem, FIA President: "Motor sport is not only a fantastic spectacle, but also a unique research and development platform, helping to move the introduction of sustainable technologies to the automotive industry forward and thus benefiting road users worldwide. By its nature, endurance racing is at the forefront of the innovation. Therefore, having the FIA World Endurance Championship switching to 100% sustainable fuel from TotalEnergies is an important milestone that perfectly reflects the FIA's objective of introducing sustainable energy sources to motor sport."
Frédéric Lequien, CEO of the FIA World Endurance Championship: "We are delighted to be the first global motorsport championship in which every competitor will run on 100% renewable fuel. The new Excellium Racing 100 fuel from TotalEnergies will significantly reduce the carbon footprint of our series and our partnership with TotalEnergies allows us to be a pioneer in this field."
Pierre Fillon, President of the Automobile Club de l'Ouest: "Endurance is embarking on a new era. With TotalEnergies, a long-standing partner of the ACO, we are moving up a level with our shared commitment to reduce our environmental impact. Our primary goal is to cut our carbon emissions and everyone needs to get on-board to help accomplish this. We are proud to uphold our ambition of making the 24 Hours of Le Mans a testing ground for automotive technology."