WEC: title fight enters crucial phase as Japan hosts penultimate round
The FIA World Endurance Championship is in the Land of the Rising Sun this week for the penultimate round of the 2023 season, the 6 Hours of Fuji, taking place at the Fuji International Speedway situated at the foot of the country's most iconic peak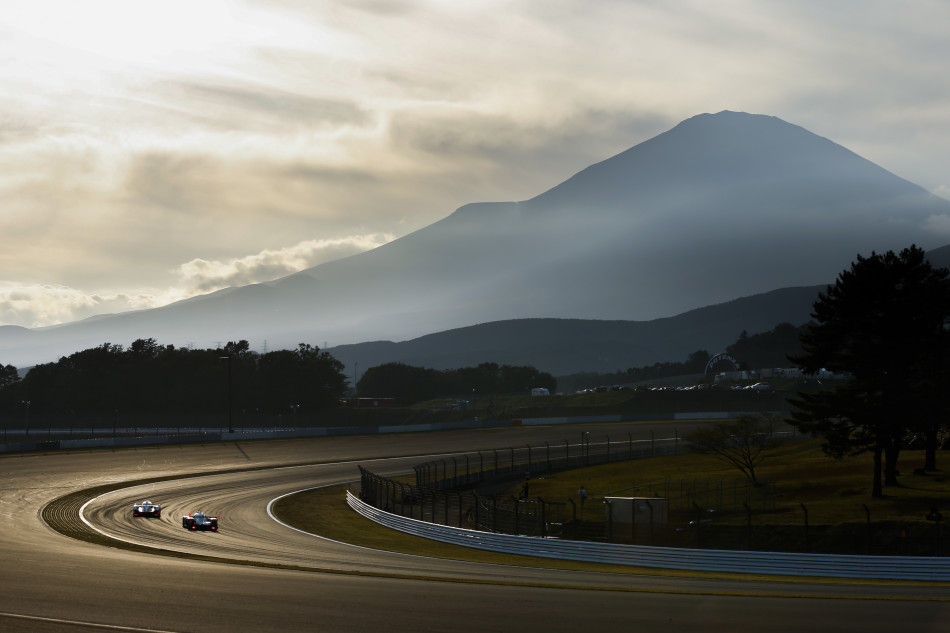 Toyota currently leads the Hypercar World Endurance Championship standings with 152 points, 26 points ahead of closest rival Ferrari.
However, there is a total of 65 points still on the table (25 for Fuji and 38 for Bahrain plus an extra point for pole position at each of the races) and the title is far from settled.
Thirty-six cars will tackle the 4.563-kilometre circuit, located some 100km west of Tokyo, which is the shortest layout on the calendar.
Fuji is famed for its super-fast, 1.5km start/finish straight where Hypercars reach speeds in the region of 320kph and nearly 41% of the lap is travelled with a fully-open throttle. During each tour of the circuit, Hypercar drivers will shift gears 36 times.
Toyota has an excellent track record at its home circuit, with the manufacturer winning the previous five editions. It was only defeated at Fuji once, when Porsche was triumphant in 2015.
However, Ferrari has proven to be a force to be reckoned with this season, highlighted by a win at Le Mans, and there is further competition from the likes of Cadillac, Porsche and Peugeot, meaning another home victory for Toyota will be no easy feat.
TWELVE HYPERCARS TO TACKLE FUJI
A total of 12 Hypercars will go head-to-head in the WEC's headline category at Fuji. Home fans will be there to support Toyota Gazoo Racing which has two local drivers in its ranks – Kamui Kobayashi in the #7 Toyota GR010 Hybrid, and Ryō Hirakawa in the sister #8 car. In fact, Fuji Speedway is more than a home race for the team - the hybrid powertrain in the GR010 HYBRID was designed, developed and built just a few kilometres from the track.
Among drivers, it is the crew of the #8 Toyota GR010 Hybrid (Sébastien Buemi, Brendon Hartley, Ryō Hirakawa) that lead the drivers' championship with a 23-point advantage. However, all eyes will be on the hotly-contested battle for second place which sees the #7 Toyota crew (José María López, Mike Conway and Kamui Kobayashi) tied on equal points alongside the #51 Ferrari and Le Mans-winning trio of James Calado, Alessandro Pier Guidi and Antonio Giovinazzi.
After a successful Hypercar debut at Monza in July, the #99 Proton Competition entry will bring the total tally of Porsche 963s competing in Japan to four cars as it joins the two factory-run Porsche Penske Motorsport cars (#5 and #6), as well as the Hertz Team JOTA-operated car.
Behind Toyota and Ferrari, Cadillac has confirmed its position as the third force in the Hypercar field. A major asset of the V-Series.R, its reliability has seen the US manufacturer taking two podiums in the WEC already this season. The team will make its Hypercar debut on Asian soil with its sole naturally-aspirated Cadillac V-Series.R.
Following its maiden WEC podium at Monza in July, Peugeot TotalEnergies will return to Fuji for the second time with its pair of Peugeot 9X8 Hypercars. Stoffel Vandoorne, who is the official reserve driver for the outfit, will replace Nico Mueller who is unable to race at the Japanese WEC round due to an injury. Vandoorne will take to the wheel of the Peugeot 9X8 alongside Loïc Duval and Gustavo Menezes. The team is fifth in the standings, 16 points behind Porsche who occupy fourth place.
Completing the entry list in Hypercar will be Floyd Vanwall Racing with Esteban Guerrieri, Tristan Vautier and João Paulo de Oliveira at the wheel. The Brazilian, who has been racing full-time in Japan since 2004, will be treated by the Japanese fans as one of their own.
ALL TO PLAY FOR IN LMP2 TITLE FIGHT
Only ten points split the two front-runners in LMP2 going into Fuji with Team WRT leading Inter Europol Competition in second place. United Autosports sits third, 28 points behind category-leading Team WRT.
Felipe Albuquerque will return to the United Autosports team after skipping the previous round due to other commitments. Another notable drive change is in the #63 Prema Racing entry with Andrea Caldarelli returning to the Oreca 07 Gibson alongside Doriane Pin and Daniil Kvyat.
Meanwhile, Corvette Racing wrapped up the LMGTE Am title last time out in Monza after amassing a staggering 145 points with two rounds remaining. The battle for second and third place, however, is much closer with only seven points separating second-placed Iron Dames, third-placed ORT by TF and Dempsey-Proton Racing in fourth place.
After sitting the previous round out, the #98 Northwest AMR crew of Ian James, Daniel Mancinelli and Alex Riberas will make a welcome return for Fuji.
Japanese-flagged squad D'Station Racing will be a firm favourite with the home fans in Fuji with Satoshi Hoshino and Tomonobu Fujii driving the Aston Martin Vantage AMR alongside Casper Stevenson.
Notable driver changes in LMGTE Am include two Japanese additions to the #21 AF Corse entry with Horoschi Koizumi and Kei Cozzolini driving alongside Simon Mann. Cozzolino was driving with Kessel Racing earlier this season, but for this race, we will see Daniel Serra's return to the team, alongside Japan's Takeshi Kimura and Scott Huffaker.
The on-track action is set to kick off on Friday 8 September, with qualifying taking place on Saturday afternoon. The flag for the 6-hour race will be waved at 11:00 on Sunday.
2023 FIA WEC 6 Hours of Fuji schedule:
Friday 8 September
11:00 – 12:30: Free Practice 1
15:30 – 17:00: Free Practice 2
Saturday 9 September
10:20 – 11:20: Free Practice 3
14:40 – 15:45: Qualifying
Sunday 10 September
11:00 – 17:00: 6 Hours of Fuji