WEC – Tatiana Calderon: "It's Crazy to Think How Far We Have Come"
Richard Mille Racing's Tatiana Calderon is embracing the challenge of her and her teammates first season in the FIA World Endurance Championship.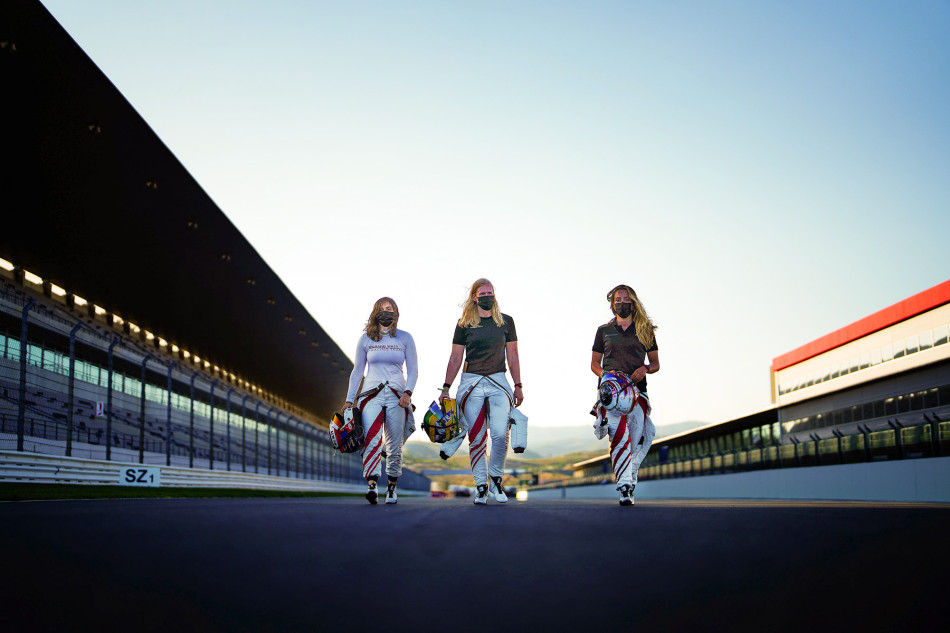 In 2020 the all-female crewed squad, which is run by the Signatech organisation and supported by FIA Women in Motorsport, enjoyed a solid season of achievements in the European Le Mans Series, including a fifth-place finish on their debut at Paul Ricard and a ninth in the ultra-competitive LMP2 class at Le Mans last September.
For this season the decision was taken to enter the WEC. Again, the season has started well with Calderon and teammates Sophia Floersch and Beitske Visser taking two eighth places at Spa and Monza sandwiching a sixth at Portimao.
"It's crazy to think that the first race we all did together was Le Mans last year," said Calderon. 
"So, it's amazing to now see how far we've come and how much we have understood the endurance mentality because you know, coming from single seaters, you can be very selfish at the beginning."
Calderon cited both getting familiar with a host of new rules and procedures added to technical challenges such as a new aero kit and a switch from Michelin to Goodyear rubber this season.
"In terms of procedures and everything it now just comes naturally, as before you have to think about it quite a lot, with the slow zones and all the little procedures, like even how you park the car in the pit lane," said the Colombian.
"So now it just comes naturally, and I think we are ready to push now.
"I think our second year here it's very important to use the experience of last year and of course we want to do better, so I think we will have better pace."
This is all set against a backdrop of a more competitive LMP2 field as a host of top single-seater talent such as Stoffel Vandoorne, Tom Blomqvist, Robin Frijns and Alexander Lynn come in to the category.
"Yes, the competition is harder in my eyes, so it won't be easy to just match what we did last year but we will try our best to be fighting more people around us and hopefully get a really strong result.
"These tyres and the car are completely different this season, the driving style has changed quite a lot. 
"It was a big shock at the beginning, but we now start to find a little bit more, as we feel the way of the compound (of the tyre) which has changed from last year.
"We have had to do a lot of work to understand both the setup and the driving style required. 
"So that has been the biggest change and of course with the traffic now it's hard in other places obviously because of the aero kit too. But we keep learning and we keep pushing because we are determined to really push this programme and keep improving."