WEC - Rebellion Still Out In Front in FP2, Porsche head GTE
The no1 Rebellion Racing R13-Gibson was the quickest car in the second 2-Hour practice session in Texas with Gustavo Menezes posting a 1m48.804 lap, over a second set by his own best time set in the FP1.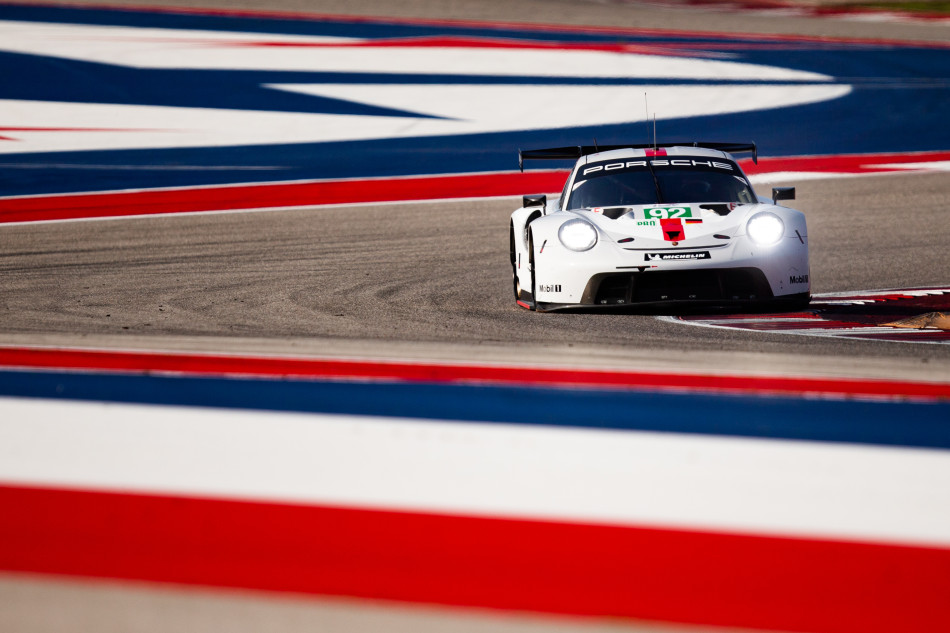 However, it was not all smiles in the Rebellion garage after Bruno Senna pulled off the track into retirement with smoke billowing from the back of the car.  The team now have a rush against the clock to get the car back out for qualifying later this afternoon.
The session was red flagged for the second time with five minutes left on the clock when the no88 Dempsey-Proton racing Porsche of Adrien De Leener went off into the gravel in a difficult position.  The session was not resumed.
The no8 Toyota was once again second fastest, with Brendon Hartley finishing the session 0.654s behind the no1 R13, while the no7 TS050 was still struggling for pace, finishing the final practice session back in 7thoverall and 2.381s behind the lead car.
The LMGTE Pro class saw Porsche bounce back to the top of the timesheet, with Michael Christensen posting a 2m01.716 lap in the no92 911 RSR-19.  The no95 Aston Martin Racing Vantage was holding the top position but spent a lot of time in the garage after a wheel came loose, forcing the Race Director to show the red flag to recover the car safely.  The British team managed to get the car back out and they finished the session just 0.053s behind the lead Porsche and 0.122s ahead of the no97 Aston Martin.
The no29 Racing Team Nederland Oreca was fastest in LMP2 and third fastest overall with Nyck De Vries setting a 1m49.863, six tenths ahead of the no22 United Autosports Oreca and another two tenths in front of the no37 Jackie Chan DC Racing Oreca-Gibson.
The no77 Dempsey-Proton Racing Porsche was once again the quickest in the LMGTE AM field, finishing fourth fastest in the whole GTE category after Matt Campbell posted a 2m02.192, well ahead of the no98 Aston Martin Racing Vantage of Ross Gunn on 2m02.634 and the no70 MR Racing Ferrari of Kei Cozzolino on 2m02.706.
Qualifying for the 6 Hours of Circuit of the Americas will get underway at 17h40 (local) / 00h40 CET with LMGTE qualifying first followed by the LMP classes.