WEC: Porsche reveals name, livery and drivers of LMDh challenger; targets Bahrain debut
Porsche Penske Motorsport has taken wraps off its next year's LMDh challenger, named 963 and sporting its final race livery at Goodwood Festival of Speed this evening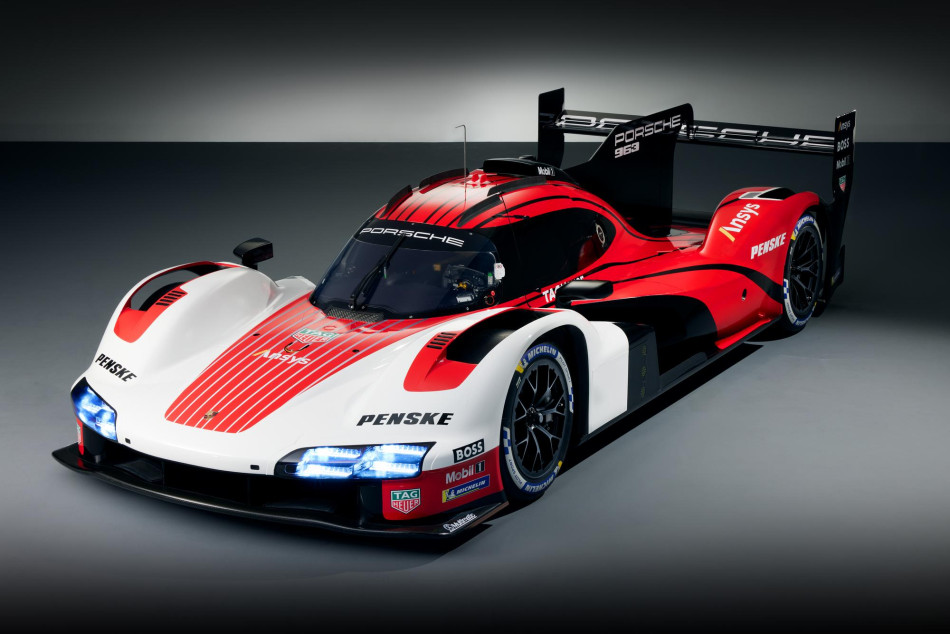 The manufacturer has also confirmed a "non-competitive" outing of the car, sporting the brand's traditional white, red and black racing colours, in this year's FIA WEC season-concluding 8 Hours of Bahrain.
As approved by the FIA World Motor Sport Council earlier this year, cars built to LMDh regulations are allowed in the Hypercar class this season on a race-by-race basis, meaning they are ineligible to score points.
For 2023 Porsche is preparing a four-car effort, with a pair of LMDh-spec prototypes set to compete full-time in both the FIA World Endurance Championship's Hypercar class and the IMSA WeatherTech SportsCar Championship's GTP class.
The drivers selected to share the four 963s across the two championships include familiar faces from the manufacturer's WEC LMGTE Pro line-up, Kévin Estre, Michael Christensen, Laurens Vanthoor; three-time Le Mans 24 Hours winner and former Porsche LMP1 driver André Lotterer; as well as Matt Campbell and Mathieu Jaminet, both Porsche works drivers known from the brand's customer racing programmes. The roster will be completed by the addition of Penske Motorsport LMP2 regulars, Dane Cameron and Felipe Nasr.
The FIA WEC part of the effort will operate from premises in Mannheim, Germany, and will be led by General Manager Bernhard Demmer and Team Manager Francis Schammo.
The 963 chassis is supplied by Canadian high-tech company Multimatic. The engine, a 4.6-litre V8 bi-turbo, is based on Porsche's high-performance 918 Spyder hybrid road car, with its DNA originating from the RS Spyder LMP2 racer, which, operated by Team Penske, enjoyed much success in the American Le Mans Series between 2005 and 2008. Bosch, Williams Advanced Engineering and Xtrac provide standard components of the hybrid system.