WEC - LMP1 by The Numbers
As the FIA World Endurance Championship prepares for its final race of Season 8 in Bahrain, it also marks the countdown to the final time that LMP1 will form the championship's top-tier category before the introduction of the Hypercars in 2021.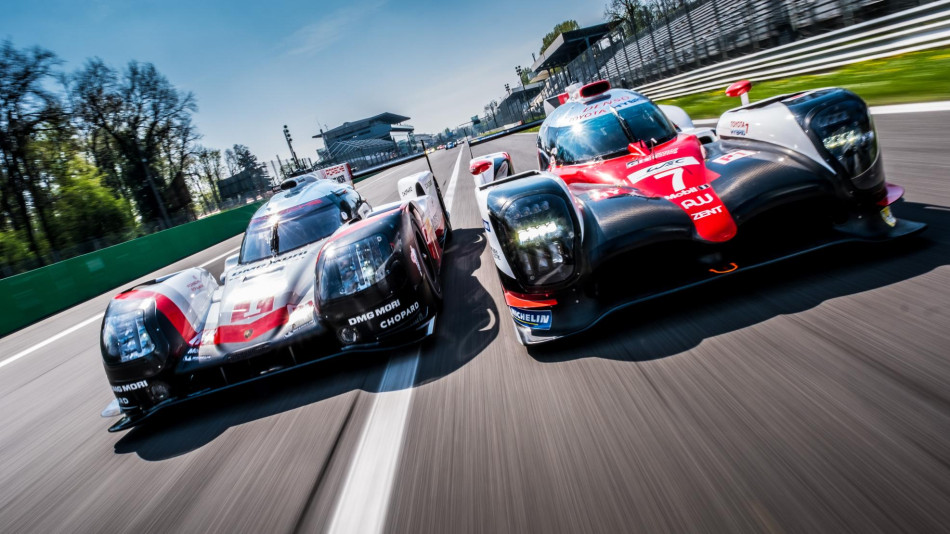 Since the first race at Sebring in March 2012, there have been some hugely memorable moments in LMP1 and here are some facts and figures from the past eight years.
Nine LMP1 engine manufacturers
There have been nine different LMP1 engine manufacturers: Audi, AER, Gibson, Judd, Nismo, Mecachrome, Honda, Toyota, Porsche
12 different LMP1 manufacturers
There have also been 12 different manufacturers of LMP1 cars since 2012. They include: Audi, BR Engineering, CLM/Enso, Dome, Ginetta, Honda, Lola, Nissan, OAK/Pescarolo, Oreca (branded as Rebellion), Porsche and Toyota.
17.5 times around the globe!
Did you know that LMP1 cars have raced competitively in the WEC for a total of 708,314km since 2012.  That's a staggering 17.5 times around the entire globe!  330,117km of the total 708,314km have been raced at Le Mans itself – just over eight times around the globe…
Or to separate it by kilometres raced in each continent, here's the full breakdown:
•    476,539km in Europe
•    142,978km in Asia
•    69,933km in North America
•    18,864km in South America
92,856 laps completed 
Collectively, LMP1 cars have completed a total of 92,856 laps since the WEC began.
•    Toyota have completed 24,118 laps, or 25.97% of all LMP1 cars 
•    Audi is second on 19,659 laps (21.17%)
•    Rebellion is third with 18,158 laps (19.56%)
22 different nationalities
There are a total of 22 different nationalities that make up drivers who have competed in LMP1 since 2012.  The home countries of drivers include: Argentina, Australia, Austria, Belgium, Brazil, Canada, China, Denmark, France, Germany, Holland, India, Italy, Japan, New Zealand, Portugal, Russia, Spain, Sweden, Switzerland, UK*, USA *27 different drivers from the UK is the most.
63 race appearances for Toyota
Toyota wins the award for the LMP1 team that has competed in the most WEC races with a total of 63 rounds (the Japanese squad missed Sebring and Spa 2012). A total of 121 TS030/40/50 Hybrid cars have started races, with 16 DNF/DSQ – that's an impressive 87% finish rate.
113 LMP1 drivers 
113 drivers have completed at least 1 lap in a session at a race weekend. 
Closest-ever finishes under green flag conditions:
•    Closest-ever finish between teammates – 0.276 seconds between Porsche No. 2 and Porsche No. 1 at COTA back in 2017
•    Closest-ever finish between rival teams – 1.439 seconds between Toyota No. 6 and Audi No. 8 at Fuji in 2016
Top speeds: 
•    Hybrid – 345.6 km/h by Lucas di Grassi – Audi R18 e-tron quattro, Le Mans 2015
•    Non-Hybrid – 350.1 km/h by Stoffel Vandoorne – BR Engineering BR1, Le Mans 2019
Winning drivers: 
•    34 different drivers have won in LMP1, representing 14 different nationalities
•    12 of those 34 have also won in another WEC class too
•    7 French drivers have won a race outright, the most of any nation – Treluyer, Lapierre, Duval, Dumas, Sarrazin, Nato, Laurent
•    Sebastien Buemi is joint second most successfuly driver in WEC history, scoring his 17th series victory last time out at Le Mans
•    7 drivers who have raced in LMP1 have (before, or after) won a WEC title in a different class – Baguette, Hall (2013), Lapierre, Menezes, Collard (2016), Senna (2017), Albuquerque (2019/20)