WEC - Interview with Aston Martin Racing's Marco Sørensen
2016 FIA WEC LMGTE Driver's Champion Marco Sørensen is looking forward to the new challenge of the upcoming season which will see the World Endurance Championship travel to eight of the greatest endurance race circuits in the world, starting at Silverstone at the end of this month.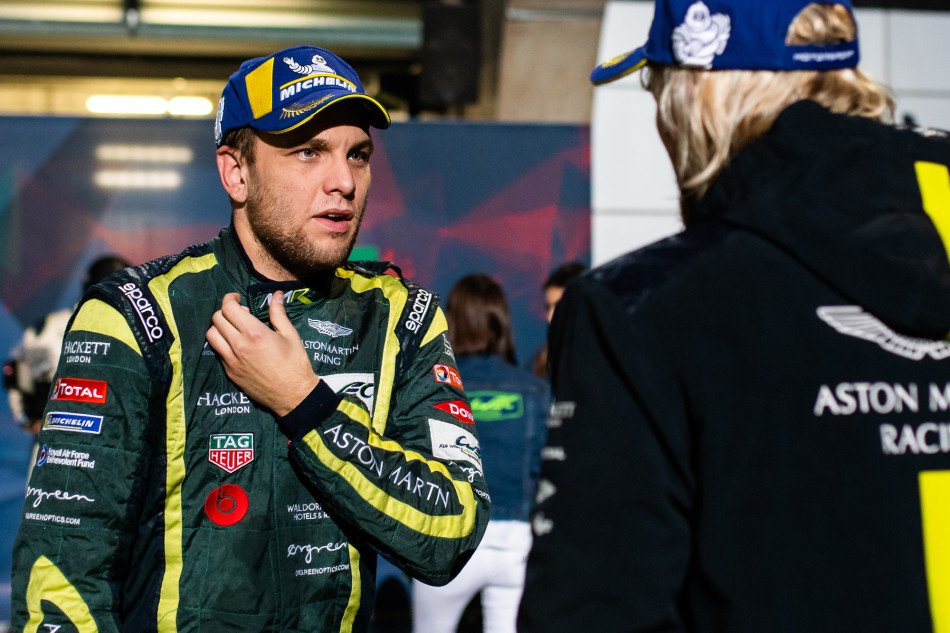 We caught up with the Danish Aston Martin Racing driver at The Prologue in Barcelona to talk about the 2019/20 season.
"First of all I am looking forward to getting back behind the wheel but also hoping for some closer racing from our side this season.  I think the improvement we have found in the car from last season and a small update in the tyres should mean we have a better chance going forward. We want to go for the championship, and of course Le Mans.  
"It is no secret we were struggling a little bit on the tyre side and we have been working hard with Michelin to get everything sorted out for the new season.  So we should be where we want to be; I am looking forward to being able to fight a little bit more.
"Looking at the 2019/2020 calendar I have never been to Sao Paulo, so that is going to be a first for me. I love new tracks and I love the experience of going out to figure stuff out.  I have had three seasons with the same tracks and now I get to go to a new one.  They should add one new track to the calendar every year just to mix everything up.
"Of course it is a shame that Ford and BMW are not here this season but I still believe with Porsche, who are going to come in strong this year, and Ferrari, who always have a strong team, these are the best.  It is going to be as hard as ever to win and to take the world championship.  It is going to be tough, no matter what.
"The first race is at Silverstone, Aston Martin's home track, which I am really looking forward to.  I have been doing some simulator testing for an F1 team and now I know that the new asphalt at Silverstone is going to make things interesting because last time they put new asphalt down it was a different track around Silverstone.  The new layer should make it even more smooth, which is only going to give us an extra challenge. But we don't mind. 
"It's very nice that it is the home event for Aston Martin but for me it is just another race and I will go there with the same mentality, and that is to win.  That is never going to change!"
Round 1 of the 2019/20 FIA World Endurance Championship is the 4 Hours of Silverstone on Sunday 1 September.