This page contains archived information and may not display perfectly
WEC helping Charlie Whiting Award winner to broaden experience
The inaugural Charlie Whiting Award winner Janette Tan was on duty at the FIA World Endurance Championship's maiden double-header in Bahrain, shadowing FIA's Race Director Eduardo Freitas as part of the scholarship programme named after the late FIA Race Director and Safety Delegate for Formula 1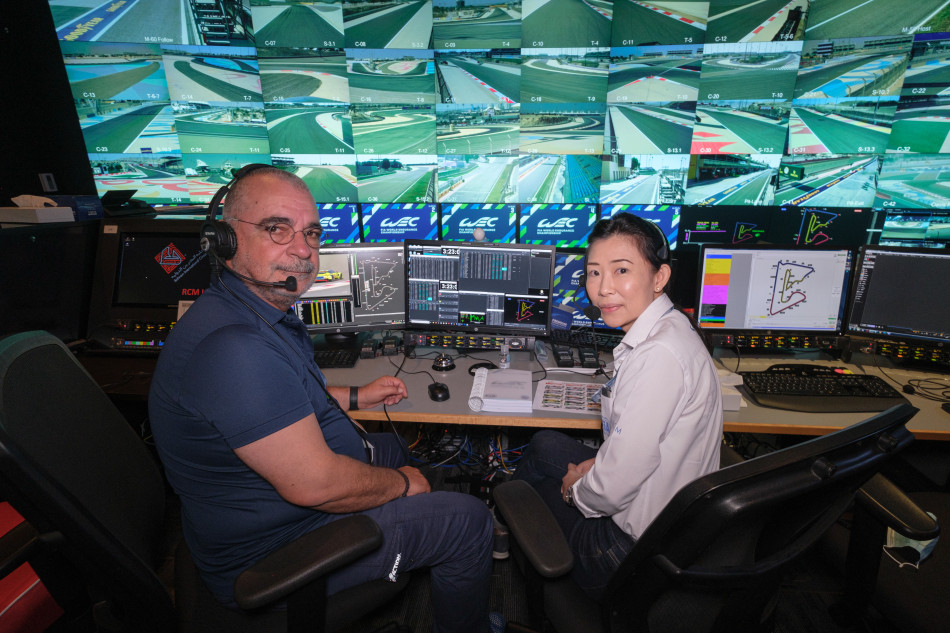 In February 2020 in Geneva, Tan was announced as the inaugural winner of the award at the International Stewards Programme and Race Director Seminar that annually opens the dialogue between well over 300 officials working at various FIA competitions worldwide. The award was presented by FIA President Jean Todt.
As part of the selection process, National Sporting Authorities worldwide were given the right to nominate an official who had to complete a comprehensive test with the results assessed by a panel comprised of FIA Safety Department representatives.
"The FIA will help the [award-winning] official to improve and progress in his or her career in areas such as management of race control and other functions," explains FIA's long-time WEC Race Director Freitas.
"There was a series of multiple questions and I understand I did pretty well. There were also two essay questions and all of that was submitted to the panel without my name," recalls Tan who describes Whiting as a "mentor and a father figure."
"The test was quite hard because it was not only a test of Formula 1 regulation and the FIA International Sporting Code, but also a number of other FIA series, so it was actually quite wide-ranging."
As part of the scholarship programme each award winner is given the chance to attend FIA events of their own choice over the course of a year in order to broaden their experience.
"It supposed to be across 12 months, but that period was extended until June 2022 because of the implications of the pandemic," explains Tan.
"I first meet Eduardo during the 2020 seminar, and he told me 'come to Le Mans' but I didn't manage because of the pandemic. I had my wish list of events, and Le Mans was [indeed] one of them.
"I went to Bahrain because there were back-to-back events and I could maximise my learning. I didn't expect six hours to pass so quickly," Tan said after the penultimate round of this year's championship.
"There're so many things going on so there are a lot of things that are very different. There are always things to look at. The systems used are also different [to Formula 1]," she added.
Tan's further education includes attending Saudi Arabia's and Abu Dhabi's Formula 1 grands prix as well as rounds of the ABB FIA Formula E World Championship and the FIA World Rallycross Championship.
"I'll try to do as many events as I can to learn from as many Race Directors as I can," she said.
Tan's motor sport experience spans back to 2005 when she started as a volunteer at local motor sport events in Singapore. Since 2008 she's also been a permanent staff member of the team running the Singapore Grand Prix. Her current role is Deputy Clerk of the Course and Head of Race Operations.
She's also involved in several FIA commissions, including the Volunteers & Officials Commission, Women in Motor Sport (as coordinator for the Asia-Pacific region) Commission, and Circuit Commission.