This page contains archived information and may not display perfectly
WEC - FIA World Endurance Championship announces results of WEC Global Fan Survey
The WEC Global Fan Survey launched towards the end of September received an incredible response from over 54,000 fans around the world, and the responses have now been independently analysed and compiled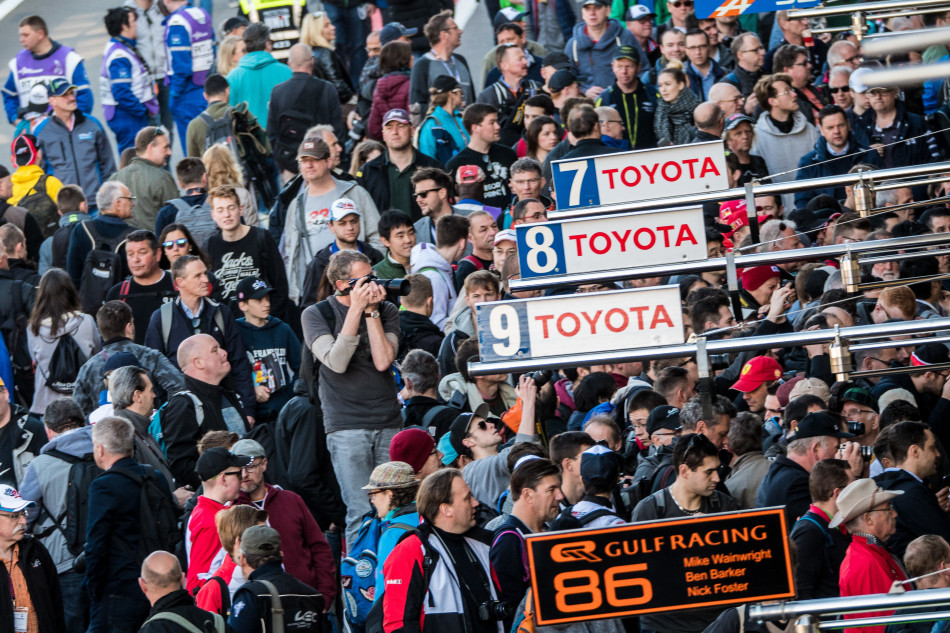 As promised by FIA WEC CEO, Gérard Neveu, the results have today been presented in Bahrain just ahead of the Bapco 6 Hours of Bahrain, the final round of the 2017 FIA World Endurance Championship.
The aim of the survey – the largest conducted on the WEC's discipline of endurance racing among motorsport fans around the world – was to get them to give their views on a comprehensive range of subjects including the number of races, where they are held, the spectacle of the WEC, favourite brands and much more. The survey was managed by Motorsport Network in conjunction with Nielsen Sports on behalf of the WEC.
The feedback has been extremely encouraging, giving the organisation team behind the championship valuable tools with which to move forward into the future.
The Fans
There was feedback from 54,510 fans from 179 countries world with an average age of 38.  Particularly encouraging is evidence of an emerging young digitally engaged audience – 43% of the respondents were under 35. 
The WEC has been shown to have an established, loyal fan base with a significant percentage having started following endurance racing since the WEC began, showing that it brings added value to the discipline.
The Championship attracts a largely affluent fanbase, and its fans are motorsport purists who have a low engagement in following other sports and interests bar technology.
The spectacle of the WEC and fan favourites
The fans considered that the top five attributes of the WEC were that it is: technological, competitive, innovative, exciting and global – all values which the Promotor and Organisers have committed to continue into the future.  The exciting racing, close competition and pioneering technology is already in place and set to continue!
The favourite marques among fans included those already seen in the WEC such as Porsche, Aston Martin and Ferrari, but equally those who might be attracted in the future – McLaren being a particular favourite among young fans.
While LMP1 is the single most followed category, nearly 80% of the fans follow both the LMP and GTE categories and the GTE Pro class is in strong health with the advent of BMW to join Aston Martin, Ferrari, Ford and Porsche from next year.
Fans stated a clear preference for an 8-10 race calendar and the core global venues were identified as Le Mans, Spa, Nürburgring, Silverstone, Sebring and Fuji.  They also expressed interest in varied race formats of 6, 12 and 24 hours, and 1000km duration.