This page contains archived information and may not display perfectly
WEC - Derek Bell, 2021 24 Hours of Le Mans Grand Marshal
Five-time 24 Hours of Le Mans winner, and double FIA World Champion, Derek Bell will follow in the footsteps of Emanuele Pirro as Grand Marshal at the 89th 24 Hours of Le Mans, which is Round 4 of the 2021 FIA World Endurance Championship. He will lead out the 62 cars on the formation lap ahead of the 16:00 start on 21 August.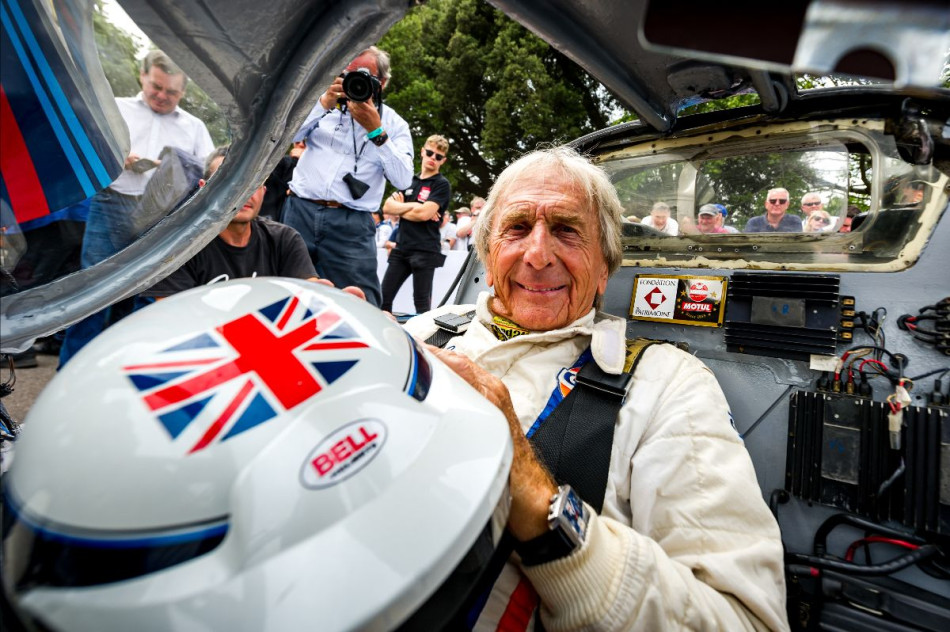 Born on 31 October 1941 in Pinner, Middlesex, Bell is rightly considered to be one of the most versatile and popular drivers of his time. Whether at the wheel of a Mirage GR8-Ford, a Renault-Alpine A442 or a Porsche 936, 956 or 962C, he was always one of the fastest and most reliable drivers on the circuit. He won the 24 Hours of Le Mans in 1975, 1981, 1982, 1986 and 1987. He was also twice World Endurance Champion in 1985 and '86.
Bell began his career with Lotus in 1964 and won his first Formula Three race at Goodwood in 1966. After several promising performances in Formula Two the following year, catching the eye of Enzo Ferrari, he joined the Ferrari F2 team in 1968 and made his Formula One début in the International Gold Cup at Oulton Park. He then competed in his first Formula One Grand Prix at Monza in a third Ferrari, joining teammates Jacky Ickx and Chris Amon on the grid, and subsequently stood in for Ickx at the United States Grand Prix. After a few Formula Two races with Ferrari in 1969, Bell appeared at the Formula One British Grand Prix in a four-wheel-drive McLaren M9A. At the end of the year, he contested one Formula Two Grand Prix for Frank Williams before signing up for Tom Wheatcroft for the 1970 season, at the wheel of a Brabham BT30. He won in Barcelona and picked up several podium places to finish the European Formula Two championship season as runner-up behind Clay Regazzoni. This was the year he made his Le Mans début in a Ferrari 512S shared with Ronnie Peterson (DNF). Despite making the odd Formula One appearance with Surtees and Martini Racing in the early 1970s, Bell focused increasingly on sportscar racing after joining John Wyer's outfit for the 1971 International Championship for Makes season in which he helped Porsche to the title.
Bell won his first Le Mans 24 Hours in 1975 at the wheel of a Gulf Racing Mirage GR8-Ford shared with Ickx. He switched to Renault-Alpine for the 1977 and 1978 races, retiring on both occasions, before returning to winning ways when he renewed his partnership with Ickx in 1981 and '82 in a works Porsche 936. Over the following years, Bell scored more victories in the 956 and 962 than any other driver. He picked up another two successive Le Mans wins for Porsche in 1986 and '87 when teamed with Hans-Joachim Stuck and Al Holbert in the 962C. He also won the World Endurance Championship with Stuck in 1985 and alone in 1986. In addition to his Le Mans success, Bell also won the 24 Hours of Daytona three times in four years (1986, 1987, 1989). He was awarded the MBE in 1986 for services to motorsport.
Bell continued to race until the mid-1990s, finishing third at Le Mans in 1995 in a McLaren shared with his son, Justin, and Andy Wallace. The following year was to be his 26th and final appearance at the 24 Hours of Le Mans. He is still involved in motor racing, taking part in historic events, and tests road cars and Brand Ambassador for Bentley. In 2019, he was inducted to the FIA Hall of Fame.
On Saturday 21 August, Bell will take the wheel of the pace car to lead the 62 entries through the formation lap of the 89th 24 Hours of Le Mans, 4th round of the 2021 FIA ​​World Endurance Championship and one of the higlight events on the calendar of FIA sanctioned motor sport competitions.
Derek Bell: "I am extremely honoured to be invited to be Grand Marshal at the Worlds greatest race, having raced at  Le Mans 26 times in 27 years plus spending many weeks whilst assisting on the Le Mans movie with Steve McQueen in 1970. I believe the best memory of my life was to lead the 1995 race with my son Justin and of course Andy Wallace in the Harrods Mclaren and finish in 3rd position on Fathers Day, to stand on the podium with my son was truly unique. Le Mans has become my second home, its always a thrill to attend the event, having such a history there with so many great teammates. Thank you Le Mans."
24 Hours of Le Mans Entry List - NOW AVAILABLE
The list of 62 cars and 186 drivers invited to complete the technical and administrative verifications for the 24 Hours of Le Mans is now available. For this year's race, which will see the return of spectators to the circuit, five Hypercars will line up with 25 LMP2 prototypes, eight GTE Pro and 25 GTE Am entries and one "Innovative Car".