This page contains archived information and may not display perfectly
WEC - Buemi's secrets of COTA's toughest challenge
We asked Toyota ace Sebastien Buemi about how he tackles one of the great WEC challenges.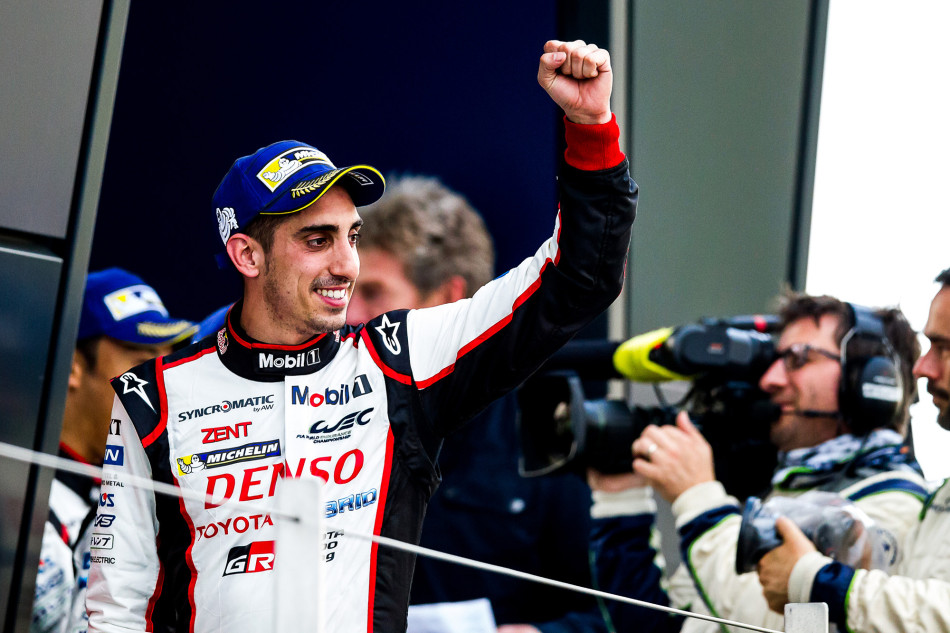 As challenges go the sequence of corners at the Circuit of The Americas between turns three and six are among the most testing for drivers in the FIA World Endurance Championship.
A left-right-left-right collection of corners sees drivers flicking and shifting their cars to a precise and almost physics defying level of grip and trust in downforce.
To set up the perfect lap of the undulating and popular 5.513km track in the heart of Texas, this series of turns is critical to accomplish momentum over a stint. Catch traffic here at the wrong time and a whole stint can be compromised by lost time.
This year, of course, the drivers will not venture into the darkness with the race running between 12h00 and 18h00 on Saturday 16 September, so will this change much on the overall preparation for the big weekend?
We asked Toyota ace Sebastien Buemi about how he tackles one of the great WEC challenges.
"In general we have always been doing most of the Free Practice sessions in the day at COTA," he said. "I have to say in daylight it is a bit easier to drive because the vision is better and at that sequence there are those yellow little pyramid kerbs which you do not want to touch because they can damage the suspension. But on the other hand the closer you get to them the better because it helps with your line through this section."
The 2017 COTA challenge will be different to years gone by, not just for the fact that all the running will be in daylight and in the notoriously humid conditions but also because this season there are less tyres available to teams.
"Yes, we have two sets of tyres less and obviously they will heat up more in the daytime which means we have to do some double stints," confirmed Buemi. "The tyres heat up more and the degradation will be greater for sure, so it will be tough."
"The first part of the T3-T6 sequence is similar to the Silverstone corners (Becketts/Maggotts). At Silverstone now you have the 'little baguette' kerbs and even these you don't really want to go on them. At COTA you can't go on or over the kerbs as you will upset the balance so much and there are no benefits."
As well as being intrinsic to a top lap time, the T3-6 sequence also sees drivers are able to make up track position and get ahead of the traffic. To see the likes of Buemi catch and scythe through traffic here is truly a thing of wonder.
"It is all about timing when you get to traffic," says Buemi." If you mess up the first one you mess up everything as each corner decides the following corner and how you take it. You cannot enter too late or too early, you need to have a good rhythm here. In traffic you need to know how to pass, you can go inside or outside. For example the second part here is a long right-hand corner and there you can go fully on the outside with GT traffic but not with LMP2.
"Even last year you could not pass LMP2 cars here at this complex so now they are quicker there is no chance," continues the Toyota Gazoo Racing driver." So this means we will actually lose less time. We actually like the quicker LMP2 cars because we meet them less on track when lapping."
"Overall this is a great series of corners to take in an LMP1 car and you look forward to meeting the challenge every lap you do at COTA."
The 6 Hours of Circuit of The Americas is round 6 of the 2017 FIA World Endurance Championship and takes place in Texas on Saturday 16 September.