This page contains archived information and may not display perfectly
WEC - 6 Hours of Shanghai – Interview with Aston Martin's Jonny Adam
Aston Martin Racing's Jonny Adam has enjoyed success in the 2017 FIA World Endurance Championship have stood on the top step of the podium for the 'Big One', the 24 Hours of Le Mans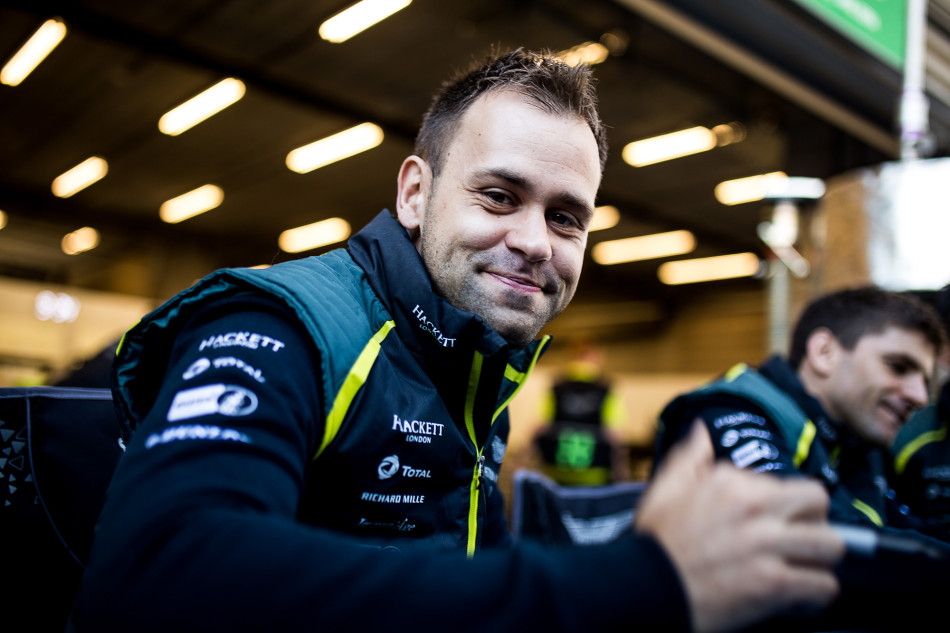 The rest of the season has proven to be a challenge for the Scottish driver who, alongside fellow Brit Darren Turner, has had a best result of 5th place in Texas in September. 
We caught up with Jonny Adam as he prepares for Round 8 of the 2017 season in Shanghai.
Q: Aside from the important victory at Le Mans, it has been a challenging season for the Aston Martin.  How would you sum up your season so far against Ford, Ferrari and Porsche?
"This season has been an up-and-down year.  Le Mans was definitely the highlight, it is the biggest race of the year for Aston Martin and it is really important to win it.  It is also double points for that event.
"The rest of the season has been a bit mixed for us results wise but as a team we won in Mexico with the no95 car, which showed good pace there.  We're hopeful for the last two rounds in Shanghai and Bahrain, which should suit the car, especially Bahrain.  We will see, the competition is very strong, it has been very tough against Ferrari, Porsche and Ford."
Q: This year the GTE class is now a full FIA World Championship in its own right rather than a World Cup.  Is this distinction an important one?
"To have world championship status is very important for Aston Martin.  It is a world championship, so to have that status in the GTE Pro class is so important as we are up against full manufacturer backed teams.  And for the drivers as well, it is always cool from a personal point of view to be called a world champion.  To have that status from the FIA is very, very important and it makes the Pro class more attractive to other manufacturers."
Q: BMW are joining the GTE ranks in 2018, is this an important step for the rest of the LMGTE Pro field?
"BMW joining the championship adds a little bit of status to the grid.  It is nice to see BMW return to the GTE Pro category and it's going to be tough.  They've been successful in every championship they've done in the past, so it's another one to beat.  We will be challenging for the championship and for Le Mans next season and the competition will be tough, including BMW."
Q: What is your favourite part of the track here in Shanghai?
"This circuit is really good.  There is a mix of different corners and for me turns 1 and 2 is the one.  It is a long right hand corner, which never seems to end.  It is tricky, especially with the LMP1 and P2 cars as they are desperate to get past us.  It is very narrow in places, so it tricky because you want to attack the corner, but at the same time it is very easy to make mistakes there."