This page contains archived information and may not display perfectly
WEC - 6 Hours of Shanghai - 20 Facts and Figures
Round 5 of the 2018/19 FIA World Endurance Championship will take place on Sunday 18 November.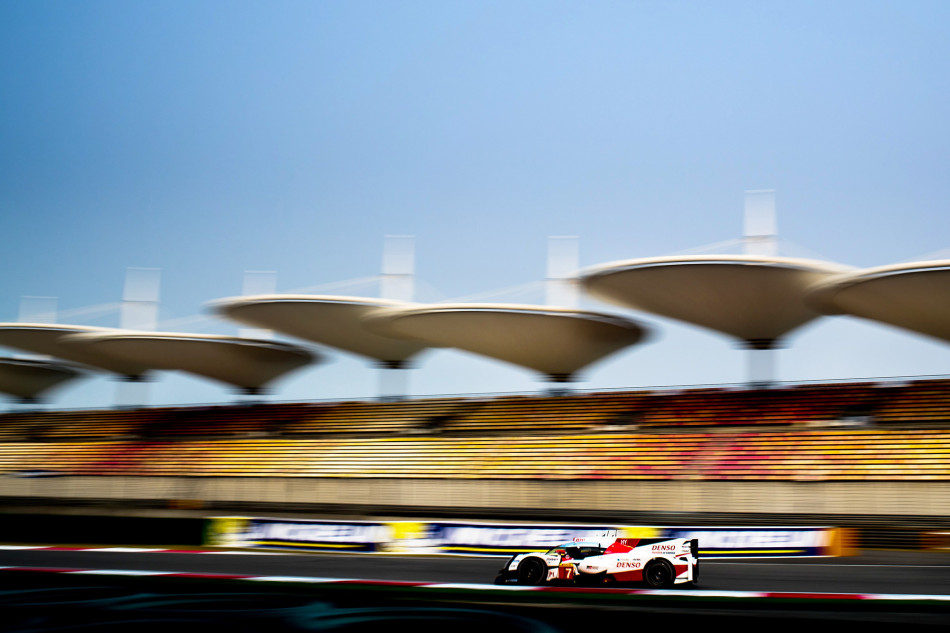 The 6 Hours of Shanghai is the final race of 2018 in the FIA WEC Super Season, with the next event not until March 2019 at Sebring in Florida. The first 6 Hours of Shanghai was held in October 2012 and this will be the seventh edition of the race.
Here are 20 facts and figures about the 6 Hours of Shanghai, Shanghai International Circuit and the city of Shanghai.
FIA World Endurance Championship
All four class lap records were broken in 2017, with Sebastien Buemi lapping the 5.451km circuit in 1m45.892s to set a new WEC race lap record
Pedro Lamy (LMGTE AM) has both the 6 Hours of Shanghai four times and in two different cars (Corvette in 2012 and Aston Martin in 2014 / 2016 / 2017).
Julien Canal is the only driver to have won the 6 Hours of Shanghai in two different classes (LMGTE Am in 2012 and LMP2 in 2014 and 2017)
G-Drive Racing has won the LMP2 class three times (2013, 2014 and 2016).
The longest race distance was in 2016 with Timo Bernhard, Brendon Hartley and Mark Webber winning after completing 1062.95km (195 laps).  This race distance was equalled in 2017. 
Ferrari have never won in the LMGTE Pro class at Shanghai.  Aston Martin won in 2012 and 2013, Porsche winning in 2014 and 2015 and Ford in 2016 and 2017. This will be BMW's first 6 Hours of Shanghai event and it also the first LMGTE Pro start for Chevrolet in the WEC outside of the 24 Hours of Le Mans.
Chevrolet won the LMGTE Am class in 2012 with Larbre Competition, in 2013 it was Ferrari with 8 Star Motorsports, Ferrari with AF Corse in 2015 and Aston Martin Racing in 2014, 2016 and 2017.
Darren Turner has secured pole position three times in the LMGTE Pro class for Aston Martin Racing.  In 2012 on his own and in 2013 and 2014 with Stefan Mucke.
Pedro Lamy has secured the LMGTE Am pole for the past four years. In 2014 it was with Christoffer Nygaard and in 2015 /2016/2017 it was with Paul Dalla Lana.
Mike Conway and Nicki Thiim have both secured pole position at the 6 Hours of Shanghai in two different classes.  Conway in LMP2 (2013) and LMP1 (2017) and Thiim in LMGTE Am (2013) and LMGTE Pro (2017).
Aston Martin has been the most successful brand in LMGTE qualifying taking the class pole on no less than 9 occasions from a maximum of 12 (5 in LMGTE Am and 4 in LMGTE Pro).
In LMP1 Alex Wurz secured pole position for Toyota in 2012 and 2013 (with Nicolas Lapierre), in 2014 Neel Jani and Romain Dumas and in 2015 and 2016 Mark Webber and Brendon Hartley took pole position for Porsche. In 2017 Kamui Kobayashi and Mike Conway took pole for Toyota
The fastest pole position average lap was set in 2015 with a 1m42.719 by Brendon Hartley (1m42.621) and Mark Webber (1m42.818)
Lap Records
| | | | | | |
| --- | --- | --- | --- | --- | --- |
| LMP1 | S. Buemi | Toyota TS050-Hybrid | 1m45.892 | 185.3kph | 5 November 2017 |
| LMP2 | B. Senna | Oreca 07 - Gibson | 1m51.793 | 175.5kph | 5 November 2017 |
| LMGTE Pro | O. Pla | Ford GT | 2m02.154 | 160.6kph | 5 November 2017 |
| LMGTE Am | M. Dienst | Porsche 911 RSR (991) | 2m03.531 | 158.9kph | 5 November 2017 |
Shanghai International Circuit
Work started in April 2003 and in 18 months the area was transformed from swampland to an international racetrack with a team of 3000 engineers working around the clock.
The track layout was inspired from the Chinese character shang (上) the first character in the name of the city Shanghai, meaning "above" or "ascend".
1170m: The length of the back straight at the Shanghai International Circuit.
Circuit Length:   5.451 km (3.387 miles)
Shanghai
With a population of 24,256,800 (in 2014), Shanghai is the largest Chinese city by population and the largest city proper by population in the world.
Shanghai municipality area is 6,340.5 km2 or 2,448.1 sq miles
The two Chinese characters in the city's name are 上 (shàng, "above") and 海 (hǎi, "sea"), together meaning "Upon-the-Sea".
Shanghai also has various nicknames in English, including "Pearl of the Orient" and "Paris of the East".