WEC - 6 Hours of Fuji - The Japanese Stars of the Show
Fuji International Speedway is the home track for Toyota and while many of the drivers on the grid will be instantly recognisable to the Japanese fans that flock to the track in the shadow of Mount Fuji, such as Fernando Alonso and Jenson Button, it is the home grown heroes  - Kamui Kobayashi and Kazuki Nakajima - that they will all want to see during the seventh edition of the 6 Hours of Fuji, Round 4 of the 2018/19 FIA World Endurance Championship.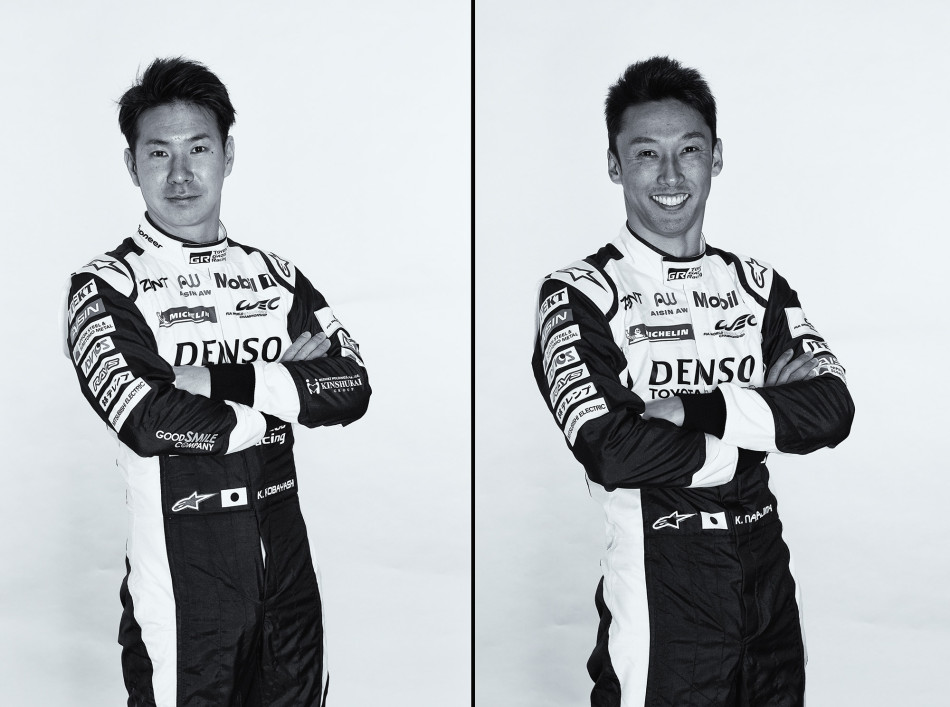 Kamui Kobayashi
Something of a cult hero in his F1 days thanks to his never-say-die attitude and daredevil overtaking moves on-track, Kamui Kobayashi in more recent times has established himself as one of the elite LMP1 talents in the WEC with Toyota Gazoo Racing.
Did you know, however, that Kobayashi got his first taste of sportscar racing in the LMGTE Pro division of the WEC?  He joined the AF Corse Ferrari squad in 2013, pairing up with Toni Vilander, and scored four podium finishes that season.
After one final F1 hurrah in 2014, Kobayashi combined a drive in Super Formula with a Toyota LMP1 test and reserve role in 2015, making him the natural candidate to step up to a full-time drive with the marque that gave him his big break in F1 when Alexander Wurz hung up his helmet.
His first full season at the WEC's highest level wasn't all plain sailing – a spin in the latter stages of the 24 Hours of Le Mans was costly in Toyota's victory challenge – but he was instrumental in delivering his employer a famous win on home soil at Fuji.
Perhaps the 32-year-old's greatest achievement though was his sensational Le Mans pole lap in 2017. His scintillating time of 3m14.791s at the wheel of the Toyota TS050 HYBRID is likely to stand as the fastest-ever lap of the hallowed Circuit de la Sarthe in its current configuration for some years yet.
That moment was the highlight of an otherwise difficult year for Kobayashi and his teammates, Mike Conway and José María López in the No.7 Toyota; at Fuji this year the trio will definitely be gunning for their first victory since the 2016 edition of the Japanese round.
Boasting a big following both overseas and in his native Japan – he once raised eight million euros by crowdfunding when his place on the F1 grid came under threat – Kobayashi is as popular as he is gifted. But if he hadn't discovered his talent in go-karting, his life could have been very different.
Instead of dreaming of being a racing driver when he was a child, Kobayashi's ambition was to become a comedian, but he had to give up that dream because he wasn't "talented enough". Had his fledgling racing career fizzled out, he claims he would have most likely become a sushi chef like his father.
In the end, though, the culinary world's loss was motor racing's, and the WEC's especially, gain.
Kazuki Nakajima
Unassuming and cultured, and supremely talented, Toyota Gazoo Racing's quiet man is Kazuki Nakajima, a key pillar of its FIA World Endurance Championship racing programme having been part of the Japanese manufacturer's LMP1 team since its inception.
One of a small handful of drivers to have represented the same marque in the WEC every year since the very first season in 2012, nine-time race winner Nakajima made his debut in the series at the 24 Hours of Le Mans in Toyota's TS030 HYBRID LMP1 challenger, three years after exiting Formula 1.
A first race victory came that year on home soil at Fuji, after Nakajima put the No.7 Toyota on pole, and one year on he and teammates Alex Wurz and Nicolas Lapierre triumphed once more in the shortened, typhoon-hit Japanese round.
In 2014, Nakajima secured Toyota's first pole position at Le Mans since 1999, and most likely would have become the first Japanese driver to win the famous race in a Japanese car if not for an electrical problem with his Toyota TS040 HYBRID while holding a commanding lead in the night.
Two years later, there was to be yet more heartbreak – again while Nakajima was at the wheel – when Toyota's challenge dramatically fell apart in the final four minutes of the race as the No.5 Toyota TS050 HYBRID ground to a halt with a turbo issue at the start of the final lap.
It took two more years for Nakajima to finally get payback, as he, Fernando Alonso and Sébastien Buemi guided their Toyota to victory at Le Mans in June this year, ending the brand's long unlucky streak at the French classic.
Motor racing runs in the Nakajima family. Not only is Kazuki the son of Japan's first real F1 star, ex-Lotus and Tyrrell driver Satoru Nakajima, his younger brother Daisuke is also a distinguished racer with multiple podium finishes in both Super Formula and Super GT to his name.
Although Nakajima claims to have never felt any pressure to emulate his father, their careers bear a certain resemblance. Not only did Kazuki make it to F1, he has also repeated Satoru's success on the domestic Japanese scene, winning the Formula Nippon/Super Formula title in 2012 and 2014.
A race winner in the WEC and also in Super GT, Nakajima can stake a claim to being one of the most versatile drivers on the grid – and every bit a match for others in the Toyota squad.  He is the most successful Japanese driver in the championship's history and potentially will become the first ever Japanese World Champion at the end of this season.  A quiet man should, indeed, never be underestimated.
The 6 Hours of Fuji is the fourth round of the 2018/19 FIA World Endurance Championship which will take place on Sunday 14 October 2018.