This page contains archived information and may not display perfectly
W2RC - Revised dates for Rallye du Maroc and Andalucía Rally*
Following the postponement of the Andalucía Rally to the autumn due to the dry conditions in the region and associated fire risk, the event organisers, the FIA, the FIM and A.S.O. together have set new dates for the next rounds of the FIA-FIM World Rally-Raid Championship (W2RC).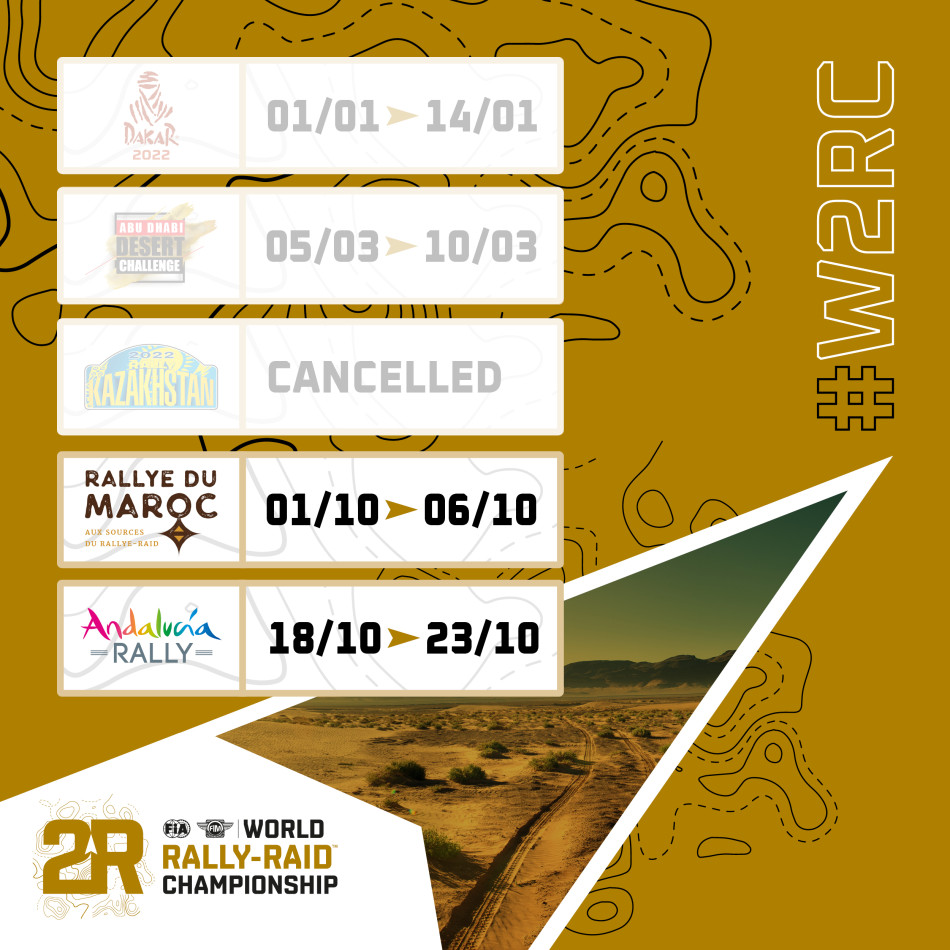 The Rallye du Maroc, initially scheduled from 7 to 12 October, will be brought forward by a week from 1 to 6 October to allow the Andalucía Rally to take place from 18 to 23 October, leaving an interval of 12 days between the events.
The FIA, the FIM and the W2RC promoter A.S.O. are aware of the challenges brought about by the situation for the competing teams and the consequences in their preparation and organisation. The change of dates means a very intensive end to the season but also an exciting finale to the championship.
They would like to thank Morocco's Fédération Royale Marocaine des Sports Automobiles and Motocyclisme for supporting these changes. They are also grateful to the Spanish automobile and motorcycle federations, Real Federación Española de Automovilismo (RFEDA) and Real Federación Motociclista Española (RFME), for their collaboration and to the Todoterreno Cuenca Rally for modifying their schedule, with their event now being held from 14 to 15 October.
* subject to approval by the World Motor Sport Council