W2RC - Five Toyotas and a Mini head Desafio Ruta 40 entry
2023 FIA World Rally-Raid Championship, round 4 - Desafio Ruta 40, Argentina (Aug. 26th-Sept. 1st)
Five Toyota Hiluxes and a single Mini Cooper Works Rally Plus dominate the upper reaches of a 24-car FIA field for Argentina's Desafio Ruta 40 in the absence of the Bahrain Raid Xtreme and BAIC ORV teams. 
Qatar's Nasser Saleh Al-Attiyah and his Andorra-based co-driver Mathieu Baumel head into the fourth and penultimate round of the FIA World Rally-Raid Championship (W2RC) trying to defend useful leads in the championship standings. 
The top seeds currently have 30 and 35-point leads in their respective Drivers' and Co-Drivers' Championships before the five-stage Argentinian challenge takes place across demanding terrain between La Rioja, Belén and Salta in the north-west of the country. 
Following the retirement of arch title rivals Sébastien Loeb and Fabian Lurquin from the Sonora Rally in México and the crew's absence from the entry list in Argentina, Overdrive Racing's Yazeed Al-Rajhi and Timo Gottschalk now find themselves as the closest challengers for a maiden title. Al-Rajhi won round two in Abu Dhabi and finished second to Al-Attiyah in México. 
This is a home rally for Sebastian Halpern and Bernardo Graue and they currently hold fourth in their respective championships in the sole X-raid Mini Cooper Works Rally Plus on the entry. 
Juan Cruz Yacopini and Daniel Oliveras hold fifth in the W2RC title standings and are entered in a second of four Overdrive Racing Toyotas, with Denis Krotov and Konstantin Zhiltsov occupying the third car and Eugenio Amos teaming up with Paolo Ceci in the fourth Hilux, although the Italian duo are not registered for the W2RC. 
 
Toyota Gazoo Racing currently holds a 68-point lead over the X-raid Mini JCW Rally Team in the W2RC Manufacturers' standings. The absent BAIC ORV operation are seven points further adrift and Bahrain Raid Xtreme are fourth.   
Series leader Austin Jones tops formidable T3 field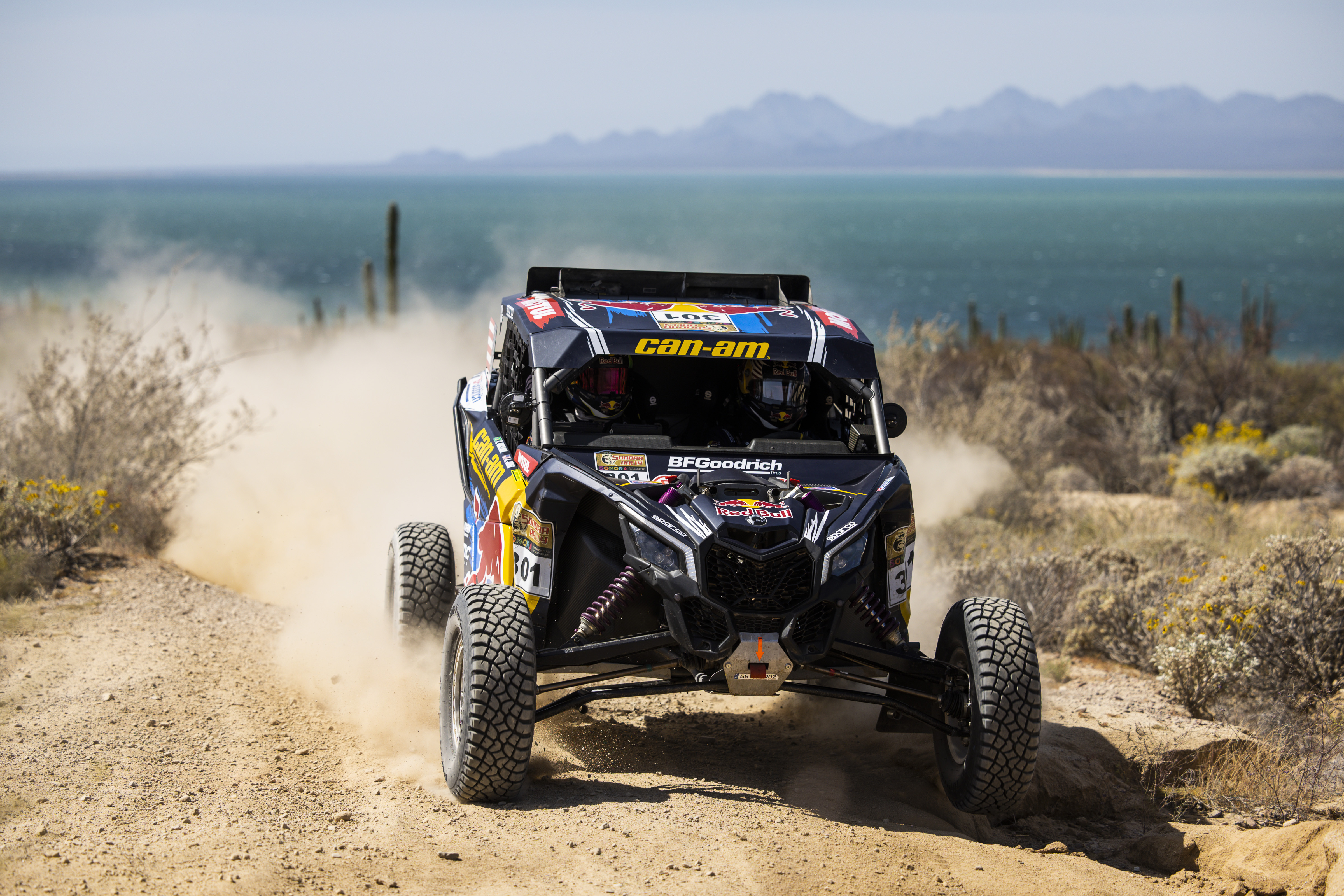 American drivers currently occupy the top three places in the FIA W2RC T3 Championship for lightweight prototype cross-country machines. Red Bull Off-Road Junior Team USA's Austin Jones and Gustavo Gugelmin currently have a one-point cushion in both the Drivers' and Co-drivers' Championships over their team-mates Seth Quintero and Dennis Zenz.
Mitch Guthrie and Kellon Walch are also representing the Red Bull Off-Road Junior Team USA presented by BF Goodrich and have guided their MCE-5 into third in the series and trail Jones and Gugelmin by 20 points. 
These three crews head a field of 14 T3 teams that also includes two Red Bull Can-Am Factory Team pairings that currently hold fourth and fifth in the championship. Cristina Gutiérrez and Juan Pablo Moreno Huete and Chile's Francisco 'Chaleco' Lopez and Juan Pablo Latrach again run the two South-Racing built cars.  
Portugal's João Ferreira and Manuel Porem have entered a solitary Yamaha X-Raid YXZ 1000 R Turbo Prototype and line-up ahead of the South Racing Can-Am Team duo of Mattias Ekström and Emil Bergkvist. The Swedes are competing privately on additional rounds of the W2RC away from their contracted roles with Team Audi Sport. South Racing has also entered T3 Can-Ams for local driver David Zille and Chilean Hernan Garces. 
There are a pair of Wevers Sport Taurus T3Max 4x4s for Argentina's Nicolas Cavigliasso and Gabriel Rodrigues, a Santos Racing Can-Am Maverick in the hands of Paraguay's Oscar Santos Peralta, a Team BBR car for French veteran Claude Fournier and a Terracop Rally Can-Am for Chile's Juan Carlos Cerda.
Japan's Umeda heads four-car T4 field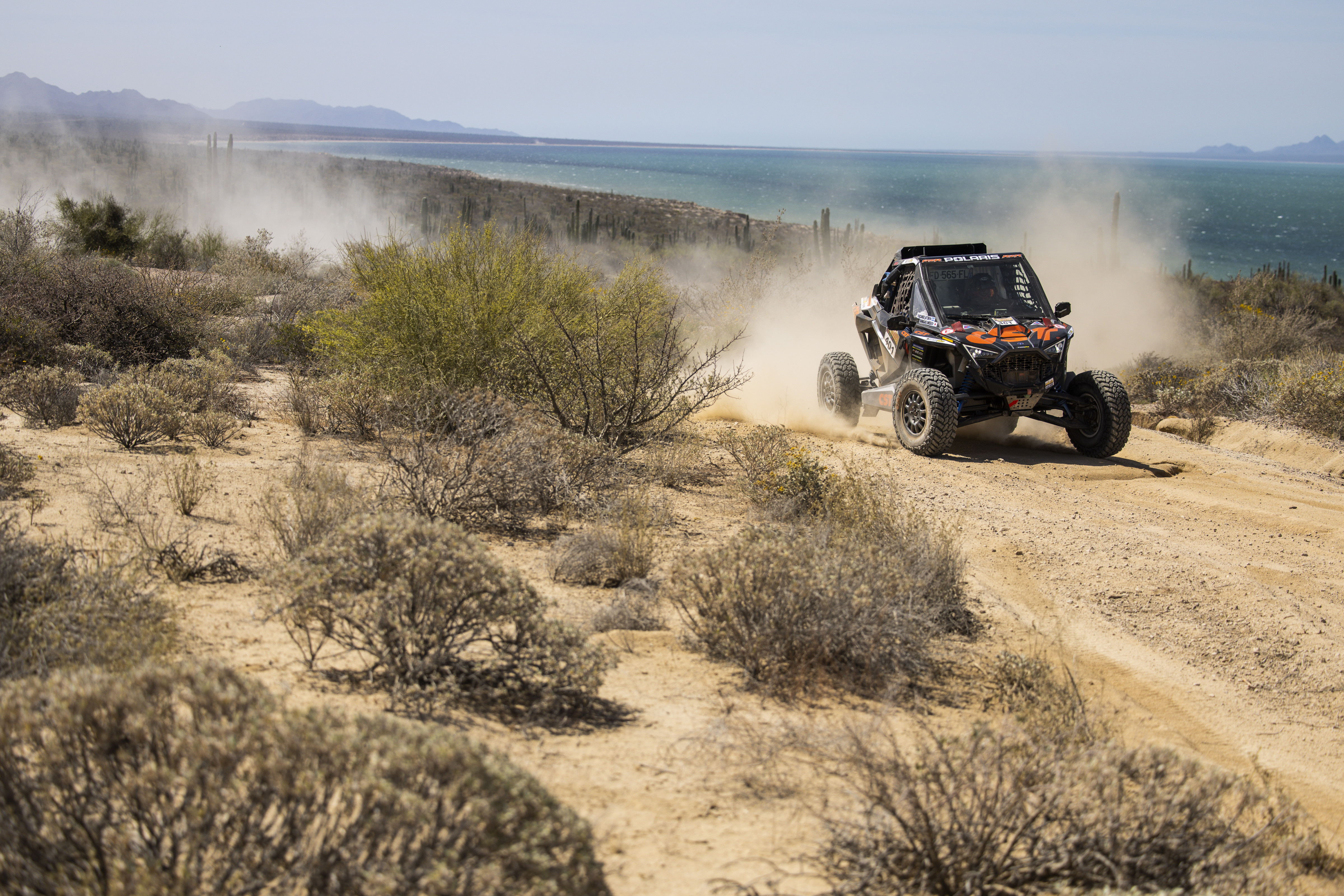 Shinsuke Umeda teams up with Italy's Maurizio Dominella to head a four-car field in the FIA T4 category in his Xtreme Plus Polaris. The Japanese is the only registered contender for W2RC points, although he will face a fierce on-stage challenge from team-mate Enrico Gaspari and the South Racing duo of Eduardo Pons and newcomer Gustavo Gallego.
Lithuania's Rokas Baciuška has now graduated to the T1+ category and already has an unassailable lead in the W2RC T4 championship. Umeda will be hoping to finish and overhaul second-placed Eryk Goczal in the championship standings. 
This year's Desafio Ruta 40 starts in La Rioja at the foot of the Velasco Sierras and heads to the small town of Belén in the province of Catamarca, before finishing in Salta in the mountainous north-west. 
The route for rounds of the W2RC is always a closely guarded secret but race officials from the A.S.O. and the Asociacion Cordobesa de Regularidad y Rally have laid on approximately 1,555 competitive kilometres in a route of around 2,804 kilometres.
2023 Desafio Ruta 40 – entry list: 
| | |
| --- | --- |
| 200. Nasser Saleh Al-Attiyah (QAT/Mathieu Baumel (FRA)             | Toyota GR DKR Hilux         |
| 201. Yazeed Al-Rajhi (SAU)/Timo Gottschalk (DEU)                    | Toyota Hilux Overdrive    |
| 202. Sebastian Halpern (ARG)/Bernardo Graue (ARG)                  | Mini Cooper Works Rally Plus |
| 203. Juan Cruz Yacopini (ARG)/Daniel Oliveras (ESP)                  | Toyota Hilux Overdrive  |
| 204. Denis Krotov (KGZ)/Konstantin Zhiltsov (ISR)                  | Toyota Hilux Overdrive |
| 205. Eugenio Amos (ITA)/Paulo Ceci (ITA)                     | Toyota Hilux Overdrive*     |
| 300. Austin Jones (USA)/Gustavo Gugelmin (BRA)                  | Can-Am Maverick X3 (T3) |
| 301. Seth Quintero (USA)/Dennis Zenz (DEU)                 | Can-Am Maverick X3 (T3) |
| 302. Mitch Guthrie (USA)/Kellon Walch (USA)                  | MCE-5 4x4 (T3)         |
| 303. Cristina Gutiérrez (ESP)/Juan Pablo Moreno Huete (ESP)              | Can-Am Maverick X3 (T3)     |
| 304. Francisco Lopez (CHL)/Juan Pablo Latrach (CHL)                  | Can-Am Factory Maverick X3 (T3) |
| 305. João Ferreira (PRT)/Manuel Porem (PRT)                 | Yanaha X-Raid YXZ 1000R Proto (T3) |
| 306. Mattias Ekström (SWE)/Emil Bergkvist (SWE)                  | Can-Am Maverick X3 (T3) |
| 307. Claude Fournier (FRA)/Szymon Gospodarczyk (POL)             | Can-Am Maverick X3 (T3)     |
| 308. David Zille (ARG)/Sebastien Cesana (ARG)                 | Can-Am Maverick X3 (T3) |
| 309. Nicolas Cavigliasso (ARG)/Valeria Pertegarini (ARG)             | Taurus T3Max 4x4 (T3)* |
| 310. Juan Carlos Cerda (CHL)/Álvaro León (CHL)                 | BRP Can-Am 4x4 (T3)* |
| 311. Gabriel Rodriguez (ARG)/Santiago de la Vega (ARG)             | Taurus T3Max 4x4 (T3)* |
| 312. Hernan Garces (CHL)/Bruno Jacomy (ARG)                 | Can-Am Maverick X3 (T3)* |
| 313. Oscar Santos Peralta ((PRY)/Loutival Roldan (BRA)                 | Can-Am Maverick X3 (T3)* |
| 400. Shinsuke Umeda (JPN)/Maurizio Dominella (ITA)                 | Polaris RZR Pro R Sport (T4) |
| 401. Enrico Gaspari (ITA)/Ricardo Torlaschi (ARG)                 | Polaris RZR Pro R Sport (T4)* |
| 402. Eduardo Pons (ESP)/Jaume Betriu (ESP)                     | Can-Am Maverick XRS Turbo RR (T4)* |
| 403. Gustavo Gallego (ARG)/Eugenio Arrieta (ARG)                 | Can-Am Maverick XRS Turbo RR (T4)* |
| *denotes not registered for W2RC |   |
2023 W2RC Drivers' Championship – after round 3:
| | |
| --- | --- |
| 1. Nasser Saleh Al-Attiyah (QAT)    | 136pts |
| 2. Yazeed Al-Rajhi (SAU)                 | 106pts |
| 3. Sébastien Loeb (FRA)                   | 101pts |
| 4. Sebastian Halpern (ARG)               | 74pts |
| 5. Juan Cruz Yacopini (ARG)             | 69pts, etc. |
Timetable of events
| | |
| --- | --- |
| Saturday, August 26  |   |
| Administration checks | Estadio Super Dromo (09:00 - 17:00) |
| Scrutineering | Estadio Super Dromo (10.00-18.00hrs) |
|   |   |
| Sunday, August 27 |   |
| Prologue | 15.00hrs |
| Ceremonial start | Estadio Super Dromo (19.00-20.00hrs) |
|   |   |
| Monday, August 28 |   |
| Stage 1: La Rioja-La Rioja (343km incl. Prologue) | 08.15-16.10hrs (estimated) |
|   |   |
| Tuesday, August 29  |   |
| Stage 2: La Rioja-Belén (339km) | 08.15-16.30hrs (estimated) |
|   |   |
| Wednesday, August 30 |   |
| Stage 3: Belén-Belén (268km) | 08.25-14.20hrs (estimated) |
|   |   |
| Thursday, August 31 |   |
| Stage 4: Belén-Belén (348km) | 09.10-17.00hrs (estimated) |
|   |   |
| Friday, September 1 |   |
| Stage 5: Belén-Salta (257km) | 06.50-14.00hrs (estimated) |
| Podium and prize giving | Centro de Convenciones, Salta (17.00-18.00hrs) |