Verstappen is KZ World Champion at 15!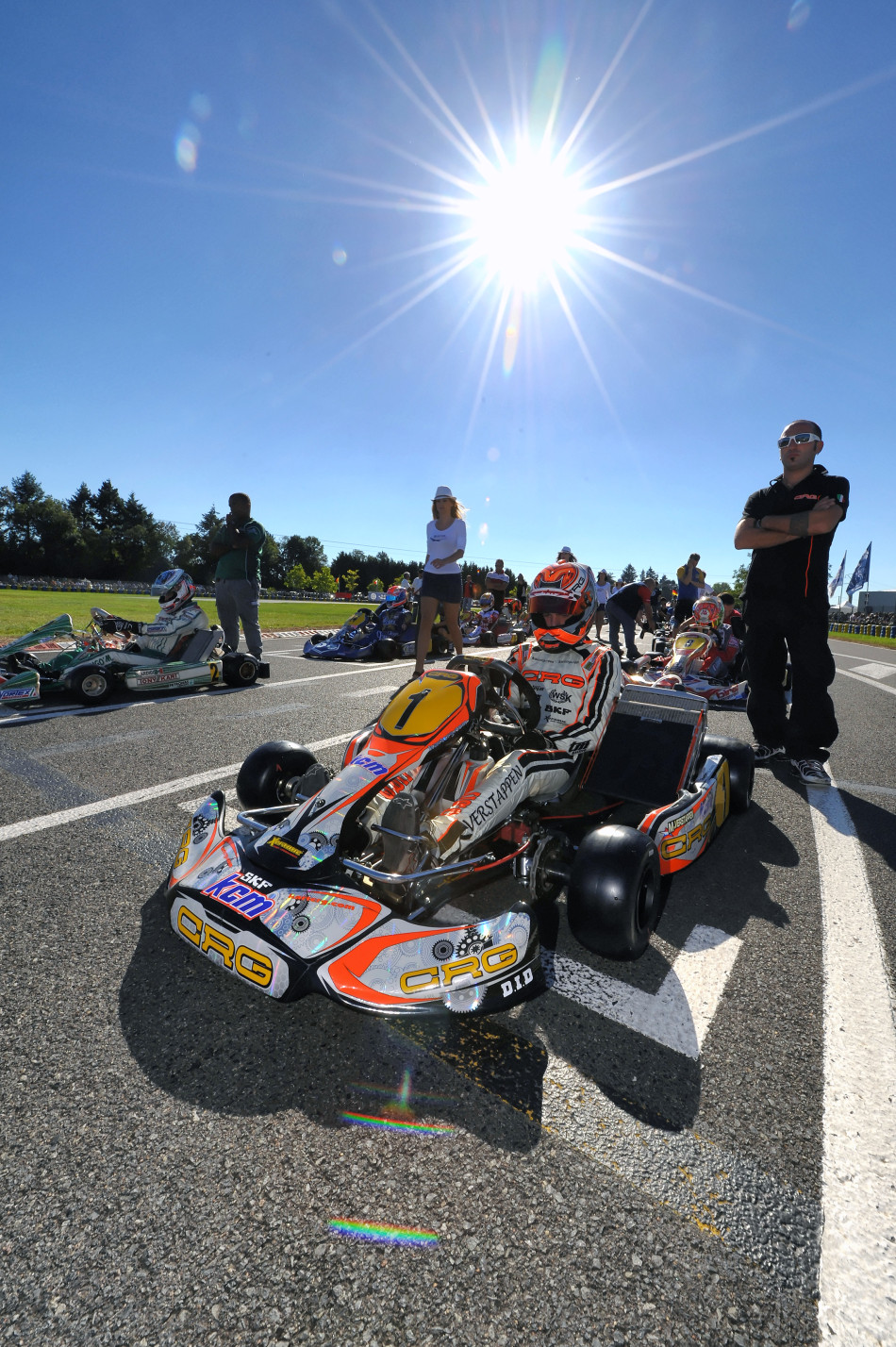 Already the European KZ Champion in June at Genk (BEL) and European KF Champion at Ortona (ITA) in July, the Dutchman Max Verstappen impressed people by becoming at only 15 years old, the World Champion at the KZ meeting at Varennes sur Allier (FRA) in September, the youngest driver to win the world title in the category of karting professionals.
Run at a single event with a field that put together the best drivers in the world, consisting of highly experienced professionals with impressive track records, so the KZ World Championship was one of the best sporting events of the year on a suitably twisty track. The category is currently attracting young talents that are not complex compared to their elders.
In qualifying, the competition proved very open with pole position for the double World Champion Marco Ardigo (Tony Kart-Vortex-B'Stone), immediately challenged in Super Pole by Davide Fore (CRG-TM -B'Stone), the four-time World Champion. Marco Ardigo regained the ascendancy in the qualifying heats with two wins, but the younger generation was gaining ground with Max Verstappen (CRG-TM-B'Stone) second and Italian Felice Tiene (CRG-Maxter-B'Stone) third. Ardigo won prefinal 1 ahead of Czech Patrik Hajek (Praga-Parilla-B'Stone) while Verstappen won prefinal 2 against the Italian Paolo De Conto (Birel-TM-B'Stone).
At this stage, no driver had really gained the upper hand over the other and the tension was palpable on the grid for the final, which was to decide the world title. However, the suspense was killed by Verstappen settling into the first position after only four laps with an ease that spoke volumes about his potential. He then escaped irretrievably until he crossed the finish with a lead of more than 3''. Behind him the battle raged for second place between Marco Ardigo and young Monegasque Charles Leclerc (ART GP-TM-B'Stone), then the British Jordon Lennox-Lamb (CRG-Parilla-B'Stone). On the podium that honoured Max Verstappen, youth monopolized with Charles Leclerc second and Jordon Lennox-Lamb third. The Englishman Ben Hanley (ART GP-TM-B'Stone) was fourth with the fastest lap and the Dutchman Bas Lammers (Intrepid-TM-B'Stone) was sixth, having spiced up the race with a good comeback of 12 places each.