Two-car World RX entry for ALL-INKL.COM Muennich Motorsport in 2022
ALL-INKL.COM Muennich Motorsport will run two cars in the FIA World Rallycross Championship in 2022, with team manager Dominik Greiner hailing the forthcoming electric switch as an 'exciting new dawn' for the discipline.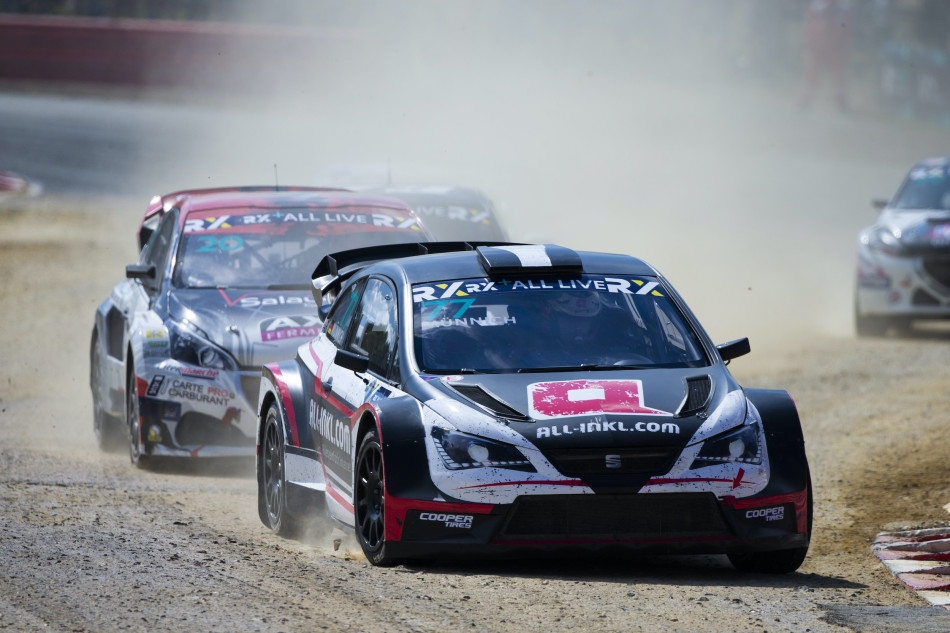 ALL-INKL.COM Muennich Motorsport first entered World RX with René Münnich on home soil at the Estering midway through the series' inaugural season in 2014, with the German already a regular on the FIA European Rallycross Championship package since 2007.
Over the intervening years, the Saxony-based outfit has been a stalwart of the rallycross scene at both World and European level, fielding cars for Münnich, 2015 Euro RX Supercar (now Euro RX1) Champion Tommy Rustad, double DTM Champion Timo Scheider and World RX event-winner Reinis Nitišs.
Münnich achieved the team's first European podium finish at Höljes in 2017, before reaching the rostrum again in Germany en route to a career-best fifth in the overall standings in 2019.
Scheider added to the silverware collection with third position in Sweden in 2020, paving the way to a breakthrough campaign for the squad this year in which the German has been a consistent front-runner and podium-challenger on the World Championship stage, despite being dealt more than his fair share of ill-fortune.
Münnich progressed through to the World RX final for the first time himself with a fifth-place finish in the Catalunya curtain-raiser, but the best was yet to come. At Lohéac last month, the team principal/driver made history as the first German ever to win a round in the top class of the European Championship in the series' near 40-year history, going on to secure sixth spot in the points table at season's end.
In the sister entry, Mandie August placed 14th amongst the 33 Euro RX1 contenders with two semi-final appearances to her credit, while 2016 World Champion Mattias Ekström competed for the team in World RX's Riga double-header, only narrowly missing out on a podium on the second day in the Latvian capital.
ALL-INKL.COM Muennich Motorsport joins Kristoffersson Motorsport (KMS) in confirming its 2022 World Championship plans. In total, 14 kits have already been reserved from pioneering Austrian firm Kreisel Electric, the company behind the cutting-edge RX1e car that is set to truly electrify World RX next year, with faster acceleration and greater all-round performance than ever before courtesy of 500kW delivered to the twin motors – equivalent to 680bhp – and 880Nm of instant torque.
Dominik Greiner, Team Manager, ALL-INKL.COM Muennich Motorsport, said: "We are delighted to be entering two cars in the FIA World Rallycross Championship in 2022. René has been a great supporter of the series for many years now, and he strongly believes in the new promoter's vision for a more sustainable future.
"As a team, we are very open and enthusiastic about embracing new technologies, and rallycross is the ideal discipline for electrification with its short, sharp format. For us, it makes complete sense to sign up right from the start of World RX's exciting new dawn, alongside our continuing commitment to the FIA European Rallycross Championship's combustion-powered Euro RX1 category. Everybody at ALL-INKL.COM Muennich Motorsport is extremely motivated to be engaging in these two complementary programmes in 2022."