Toyota's stars say hybrid will be faster
As they prepare for the start of the World Endurance Championship, Toyota's drivers have warned their rivals the TS030 Hybrid has taken a step on
Toyota Racing yesterday launched its revised TS030 Hybrid at Paul Ricard, with Alexander Wurz warning rivals that the car will be even faster than last season.
Wurz, who will race for a second year in the #7 car, said the team had exceeded expectations in its debut year and was aiming to become the "clear number one" in endurance racing.
"In the second half of last year we were the fastest car on the grid," he said. "We know Audi will not stand still so we need to continue pushing and increasing our performance level. The guys have worked incredibly hard to fine-tune everything and we can feel a definite improvement. So I am expecting this year's car to be even faster and we need to work hard to get the most out of the package."
Nicolas Lapierre and Kazuki Nakajima will race alongside Wurz again, while the line-up for the #8 car remains the same with Anthony Davidson, Stéphane Sarrazin and Sébastien Buemi.
Davidson said he is looking forward to competing in the Le Mans 24 Hours after suffering an airborne crash in last year's event that left him with two broken vertebrae. "The big target for me is to win Le Mans for the first time," he said. "This year it is a decade since I first raced there so I have a lot of experience and I feel ready to win."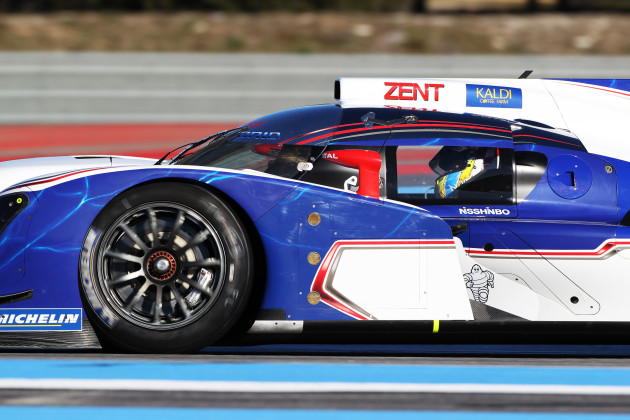 Having spent the remainder of last year's season recovering from the accident, Davidson has already tested the TS030 and also competed in the recent Daytona 24 Hours. "I'm in great shape and ready to go; my fitness is as good as ever," he said. "I'm not here to make up the numbers; I am here to win. The engineers have certainly been busy! Compared to a year ago, the car and the team have moved on and really benefited from the pressure of racing."
The opening round of the 2013 World Endurance Championship is just under two months away, giving plenty of time to test the new TS030 Hybrid. "I can't wait for the WEC season to start," said Sébastien Buemi. "It was cool to race at Le Mans last year and, with that experience, I feel even stronger and more confident.
"Unfortunately we didn't reach the chequered flag but that has made me even more determined to succeed this time. The team is really strong as they showed by winning races last year so I think we have a good chance to fight at the front."