Third FIA Race Director Seminar facilitates global collaboration
FIA brings together 78 members of the international Race Director community to share best practice and inspire fresh thinking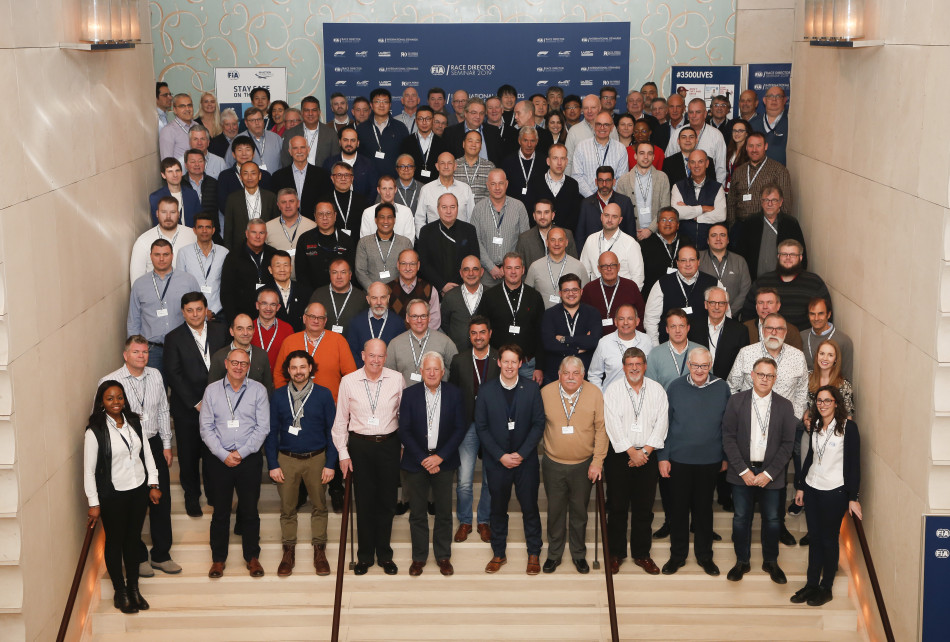 The FIA hosted the third edition of its Race Director Seminar today in Geneva, ahead of the FIA International Stewards Programme (8-10 February), an annual event that brings together more than 120 experts - including 78 race directors - from across the FIA's championships and international series.
Charlie Whiting, FIA Director of Single-Seater Department & FIA Director of Formula One opened the programme, which began with a series of insights into the role of the Race Director, and their relationship with the Clerk of the Course and the Stewards. These were delivered by experts from across the FIA World Championships.
To follow, a presentation regarding the latest changes to the International Sporting Code and the implications of those changes on motor sport globally. It was also an occasion to focus on the latest developments and best practice in different areas of event operations, such as safety car procedures, starts procedures, rolling start procedures, track limits and the latest circuit homologation project.
The second part of the seminar focused on practical case studies, during which race directors from a wide range of motor sport disciplines took the opportunity to share insights.
Commenting on the third edition of the seminar organised by the FIA, Charlie Whiting said: "The FIA Race Director Seminar has evolved into an extremely valuable platform for sharing our experiences and encouraging fresh thinking. There is always something new we can learn, and certainly from the insights provided by the many seasoned professionals assembled here and the different perspectives they bring from motor sport activities all around the world."
Adam Baker, FIA Safety Director, added: "It has been very encouraging to see such a high level of attendance of Race Directors from most championships and series worldwide. This seminar has become an essential component in driving the safe and fair running of events, equipping the race director community with the tools they need to perform their role and the additional benefit of pan-discipline perspective."
More FIA Senior Officials will gather in Geneva this weekend as the International Stewards Program gets underway, involving Stewards from national and international level competitions.