#Tech4RoadSafety
A joint FIA & EMOTIV tech experience leveraging Virtual Reality and real-time neuroinformatics to improve road safety will premiere in Davos next week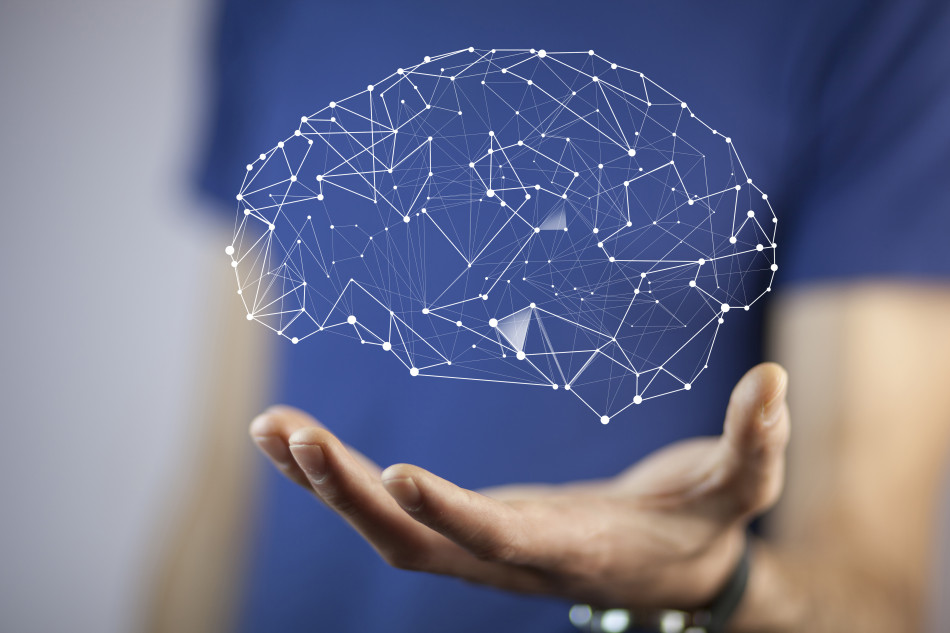 With distracted driving a rapidly growing problem across the world, the Fédération Internationale de l'Automobile (FIA), in collaboration with personalised neuroinformatics global leader EMOTIV, will be introducing the #Tech4RoadSafety experience at the 2018 Annual Meeting of the World Economic Forum, to be held in Davos, Switzerland from January 22 to 26.
The FIA and EMOTIV will be showcasing new innovation that can help keep drivers' minds on the road thanks to the unique combination of Virtual Reality (VR) and real-time mobile neuroinformatics. In Davos, attendees will be offered the opportunity to experience a VR simulator while their brainwaves will be monitored and displayed in real-time to better understand how distractions and altered perception can put people's life at risk while they drive.
It is estimated that drivers using their mobile phone are approximately four times more likely to be involved in a crash than those who are not[1]. In the U.S. alone, 3,477 people were killed in 2015, and 391,000 were injured in motor vehicle crashes involving distracted drivers[2].
"Distracted driving is a significant and rising cause of death on the road. By joining forces with EMOTIV and the Institut du Cerveau et de la Moelle épinière we are taking action to promote ground-breaking technology to reduce traffic fatalities." says FIA President Jean Todt. Todt also serves as the UN Secretary-General's Special Envoy for Road Safety, and launched an FIA High-Level Panel for Road Safety in 2015, composed of global leaders in the public, private and development sectors. He is one of the Founders and the Vice-President of the Institut du Cerveau et de la Moelle épinière (ICM) in Paris, a world leading institute devoted to medical research for brain and spinal cord disorders.
As emphasized by a new World Bank report published last week, traffic injuries are a preventable problem yet constitute to date 'the single largest cause of mortality and long-term disability among people aged 15-29.' Reducing the number of road traffic injuries in developing countries not only increases income growth, but also generates substantial welfare benefits to societies.
"Technological innovations need to be informed by neuroscientific insights in order to make the driving experience safer. Some of the world's best researchers on the neural mechanisms of perception and action are working at our institute. Their findings will play a key role in our joint research project with the FIA and EMOTIV to improve road safety" says Prof. Gérard Saillant, President of the ICM.
Leveraging its portable and scalable brain sensing hardware technology together with its proprietary translational machine learning algorithms and artificial intelligence, EMOTIV has been providing the automotive industry with unprecedented insights on the driver's attention during real driving conditions: from collaborations with AutoDesk on the first AI-designed car to a road safety study with the World's first Attention Powered Car in partnership with the Royal Automobile Club of Western Australia. "Thanks to our wireless brain sensors and artificial intelligence, we can not only monitor the brain activity of the drivers in real life conditions, but also scientifically measure in real time how focused or distracted they are. EMOTIV offers unprecedented solutions to car manufacturers as well as public authorities for road signs to be better detected and understood by drivers, but also to design improved dashboard and on-board assistance"  says Professor Olivier Oullier, neuroscientist and President of EMOTIV. "Together with the FIA and the ICM, we leverage innovation in neuroinformatics to improve the driver experience and save lives on the road."    
#Tech4RoadSafety: The FIA & EMOTIV 'Virtual Reality and Neuroinformatics for Road Safety' experience will be on display at the Hub Culture Pavilion and Studio, Promenade 93, in Davos Platz, Switzerland next week.
About the FIA
The Fédération Internationale de l'Automobile (FIA) is the governing body for world motor sport and the federation of the world's leading mobility organisations.
Founded in 1904, with headquarters in Paris and Geneva, the FIA is a non-profit organisation. It brings together 246 member organisations from 145 countries on five continents. Its Member Clubs represent over 80 million road users and their families.
The FIA promotes safe, sustainable and accessible mobility for all road users around the world.
Further details can be found at www.fia.com
About EMOTIV
EMOTIV is the leading mobile neuroinformatics company advancing the understanding of the human brain. Using its advanced range of brain sensors, EMOTIV has curated the world's largest repository of electroencephalography (EEG) measurements with representative samples across all geographies and demographics. This allows organizations and researchers to gain accurate insights into the cognitive and emotional state of people in real-time. EMOTIV's analytics can be used to improve performance and power new services in health and wellness, automotive, consumer research, learning and entertainment industries.

EMOTIV has developed unique machine learning algorithms and artificial intelligence that allows the user
to track cognitive performance, detect facial expressions, measure movement and control both virtual and physical objects via trained mental detections and commands.
EMOTIV is the global leader in the field of mobile EEG neurotechnology in terms of innovation, technology, mobile brain sensors owners and support from the scientific community. Its technology is currently being contributed by 80,000+ owners of its brain sensors in more than 120 countries. It has been validated and included in over 4,000 publications. EMOTIV is headquartered in San Francisco, U.S.A. with operations in Atlanta, London, Sydney, Hanoi and Ho Chi Minh.
Further details can be found at www.emotiv.com
About the ICM
Diseases of the nervous system currently affect 1 in 8 people in Europe.
ICM is a private Neuroscience Institute, the largest of its kind, dedicated to developing new healthcare solutions for major brain diseases.
Based in the fantastic environment of Paris Pitié-Salpêtrière Hospital, with its +700 researchers and clinicians and 80 clinical trials ongoing, ICM actively develops and validates new preclinical and clinical tools for optimized drug discovery.
One of the ICM's priorities is to find treatments to slow the progression and cure neurodegenerative diseases such as Alzheimer's, Parkinson's or Amyotrophic Lateral Sclerosis, and assist victims of spinal cord traumatic damages. With the support of donors and sponsors, this unique and innovative structure has been devised to facilitate joint work, team communication, whatever their disciplines, and to enable faster research application. The ICM also has an incubator. Home for +30 start-up companies, 5 of which at clinical stage in the iPEPS incubator ICM primes programs at the crossroads of biotech, medtech and digital healthcare, with the help of it's unique c-LLAPS living lab. iPEPS incubator is the largest neuroscience accelerator for start-ups in Europe, offering companies a unique portfolio of cutting-edge technologies to boost their R&D.
---
[1] WHO Global Status Report on Road Safety, 2015
[2] U.S: Department of Transportation and the National Highway Traffic Safety Administration.
#Tech4RoadSafety
Pour améliorer la sécurité routière et sauver des vies, la FIA et EMOTIV dévoileront à Davos une expérience technologique alliant réalité virtuelle et neurosciences.
Les distractions au volant représentant un danger de plus en plus préoccupant, la Fédération Internationale de l'Automobile (FIA), en collaboration avec EMOTIV, leader mondial des neurotechnologies portables, présentera l'expérience #Tech4RoadSafety lors de la réunion annuelle du Forum économique mondial, qui aura lieu à Davos, en Suisse, du 22 au 26 janvier 2018.
La FIA et EMOTIV dévoileront une innovation technologique qui pourra aider les conducteurs à mieux prendre conscience des dangers inhérents à la distraction au volant et à améliorer leur concentration sur la route. Grâce à l'association originale de la réalité virtuelle (VR) et d'un système neuroinformatique portable sans fil, les participants présents à Davos auront la possibilité de tester un simulateur de conduite en VR tandis que leur activité cérébrale sera enregistrée et affichée en temps réel. Ce dispositif unique permettra d'illustrer les variations d'attention et de performance des conducteurs lorsqu'ils sont distraits, dans le but de mieux comprendre comment les distractions et une perception altérée peuvent être des facteurs de risque pour les automobilistes.
Selon les estimations, les conducteurs utilisant leur téléphone portable au volant sont environ quatre fois plus susceptibles d'être impliqués dans un accident que les autres.[1] Aux Etats-Unis, 3477 personnes ont été tuées en 2015 et 391 000 ont été blessées dans des accidents de la circulation impliquant des conducteurs distraits.[2]
"Les distractions au volant sont une cause importante et croissante de mortalité routière. En unissant nos forces à celles d'EMOTIV et de l'Institut du cerveau et de la moelle épinière, nous agissons concrètement pour promouvoir une technologie de pointe destinée à réduire le nombre de victimes de la route" affirme le Président de la FIA Jean Todt. Egalement Envoyé spécial du Secrétaire général de l'ONU pour la Sécurité routière, Jean Todt a fondé en 2015 le FIA High Level Panel for Road Safety, composé de dirigeants mondiaux des secteurs public, privé et du développement. Il est par ailleurs l'un des fondateurs et le Vice-président de l'Institut du cerveau et de la moelle épinière (ICM) à Paris, un centre de recherche de dimension internationale spécialisé dans les maladies du système nerveux.
Comme le souligne un nouveau rapport de la Banque mondiale paru la semaine dernière, les traumatismes dus aux accidents de la circulation sont un problème évitable qui représente pourtant à ce jour "la première cause de décès et d'invalidité de longue durée chez les jeunes âgés de 15 à 29 ans". Ainsi, ce rapport démontre que lutter contre les problèmes de sécurité routière dans les pays en voie de développement revient à favoriser la croissance et améliore considérablement le niveau de vie et bien-être. 

"Les innovations technologiques doivent intégrer les avancées neuroscientifiques pour contribuer à rendre la conduite plus sûre. Certains des plus éminents spécialistes des mécanismes neuronaux de la perception et de l'action travaillent au sein de notre institut. Leurs observations seront décisives pour notre projet de recherche mené conjointement avec la FIA et EMOTIV en faveur de la sécurité routière" explique le Professeur Gérard Saillant, Président de l'ICM.
Mobilisant sa technologie portable de mesure de l'activité du cerveau en temps réel, ainsi que son intelligence artificielle informée par les données de plus des dizaines de milliers de possesseurs de ses systèmes, EMOTIV a déjà fourni à plusieurs constructeurs automobiles des données cognitives et neuroscientifiques inédites sur l'attention des automobilistes en conditions réelles de conduite pour améliorer leurs véhicules. EMOTIV a ainsi collaboré avec AutoDesk au développement de la première voiture utilisant de l'intelligence artificielle et développé, dans le cadre d'une étude de sécurité routière réalisée en partenariat avec le Royal Automobile Club d'Australie occidentale, la première voiture au monde capable de détecter la distraction de son conducteur en fonction de son attention cérébrale. "Grâce à nos capteurs sans fils et à l'intelligence artificielle, nous pouvons non seulement enregistrer l'activité du cerveau des conducteurs au quotidien mais surtout mesurer en temps et conditions réels les variations de leur attention au volant. Ceci nous permet d'offrir des solutions inédites aux constructeurs automobiles comme aux pouvoirs publics. Il est ainsi possible d'améliorer la signalisation routière pour qu'elle soit mieux détectée et comprise mais aussi concevoir de meilleurs outils embarqués d'assistance à la conduite" précise le Professeur Olivier Oullier, Président d'EMOTIV. "Avec la FIA et l'ICM, nous tirons parti de l'innovation en neuroinformatique pour améliorer les conditions de conduite, rendre nos routes plus sures et donc sauver des vies ".
#Tech4RoadSafety : l'expérience "Virtual Reality and Neuroinformatics for Road Safety" proposée par la FIA & EMOTIV sera présentée au Pavillon et Studio Hub Culture, Promenade 93, Davos Platz, Suisse, du 22 au 26 janvier 2018.
A propos de la FIA
La Fédération Internationale de l'Automobile (FIA) est l'instance de réglementation du sport automobile et la fédération des organisations automobiles mondiales de premier rang.
Fondée en 1904, et ayant son siège à Paris et Genève, la FIA est une organisation à but non lucratif. Elle regroupe 246 organisations membres de 145 pays sur cinq continents. Ses Clubs membres représentent plus de 80 millions d'automobilistes ainsi que leurs familles.
La FIA promeut une mobilité sûre, durable et accessible pour tous les usagers de la route dans le monde entier.
Pour plus de détails, voir www.fia.com
A propos d'EMOTIV
EMOTIV est le leader mondial de la neuroinformatique portable, son objectif est de faire progresser notre compréhension du cerveau humain. Grâce à sa gamme de capteurs cérébraux mobiles et sans fil, EMOTIV est le plus grand dépositaire de mesures électroencéphalographiques (EEG) en situation au monde, avec des données provenant de toutes les régions géographiques et de toutes les démographies.
Grâce à l'intelligence artificielle, EMOTIV offre des solutions uniques permettant aux utilisateurs de mesurer les performances cognitives, détecter les expressions faciales, mesurer le mouvement et contrôler les objets physiques et virtuels par la pensée, au moyen de commandes et de détections cérébrales. En 2017, EMOTIV a permis a ainsi permis à une personne paraplégique de conduire une Formule 1 sur un circuit, uniquement à l'aide de commandes mentales.
Les systèmes EMOTIV peuvent être utilisés pour améliorer les performances et proposer des solutions inédites dans les domaines de la santé et du bien-être, de l'automobile et des transports, du comportement des patients et des consommateurs, de l'apprentissage et du divertissement.
EMOTIV est le numéro un mondial des systèmes d'enregistrement mobile de l'activité cérébrale en termes d'innovation, de technologie, de détenteurs de capteurs cérébraux mobiles et de soutien de la communauté scientifique. Plus de 80 000 propriétaires de capteurs cérébraux répartis dans plus de 120 pays contribuent à ses travaux et au développement de ses algorithmes, lesquels ont été validés et repris dans plus de 4000 publications. Ayant son siège à San Francisco, aux Etats-Unis, EMOTIV a des bureaux à Atlanta, Londres, Sydney, Hanoi et Ho-Chi-Minh-Ville.
Pour plus de détails, voir www.emotiv.com
 
A propos de l'ICM
Les maladies du système nerveux touchent actuellement 1 personne sur 8 en Europe.
L'ICM est un institut privé de neurosciences, le plus important en son genre, qui se consacre au développement de nouvelles solutions de soins de santé pour les maladies graves du cerveau.
Implanté sur le site de l'Hôpital de la Pitié-Salpêtrière à Paris, avec plus de 700 chercheurs et cliniciens et 80 études cliniques en cours, l'ICM développe et valide activement de nouveaux outils précliniques et cliniques pour optimiser la découverte de médicaments.
L'une des priorités de l'ICM est de trouver des traitements pour guérir ou ralentir la progression de pathologies neurodégénératives telles que la maladie d'Alzheimer, la maladie de Parkinson ou la sclérose latérale amyotrophique et d'aider les victimes de lésions traumatiques de la moelle épinière. Avec le soutien de donateurs et de sponsors, cette structure unique et innovante a été conçue pour faciliter le travail en commun, la communication d'équipe, quelles que soient les disciplines, et permettre une application plus rapide de la recherche. L'ICM dispose également d'un incubateur. Accueillant plus de 30 start-ups, dont 5 en phase clinique dans l'incubateur iPEPS, l'ICM élabore des programmes au carrefour de la biotechnologie, des techniques médicales et de la santé numérique, avec l'aide de son Living Lab cLLAPS. L'incubateur iPEPS est le plus grand accélérateur d'innovation dans le domaine des neurosciences pour les start-ups en Europe, offrant aux entreprises un portefeuille exceptionnel de technologies de pointe pour dynamiser leur R&D.
---
[1] OMS : Rapport mondial sur la sécurité routière, 2015
[2] Etats-Unis : Department of Transportation and the National Highway Traffic Safety Administration