SPECIAL WORKING GROUP SESSION OF FIA HIGH LEVEL PANEL FOR ROAD SAFETY: REVIEW OF WORK PROGRAMME
Today, a special working group session of the FIA High Level Panel for Road Safety was held at the FIA Headquarters in Paris to discuss ongoing and future initiatives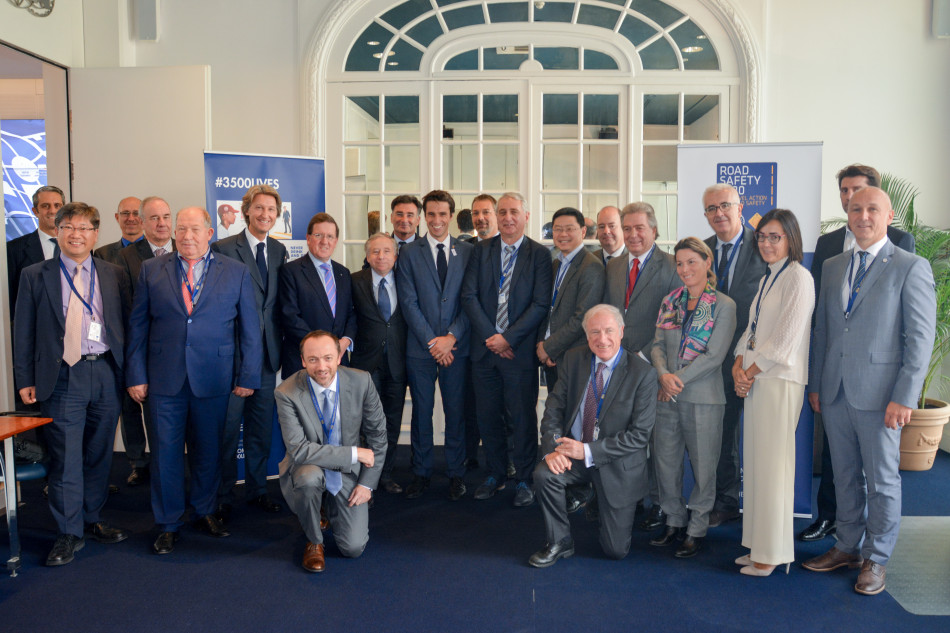 Since its creation, the Panel has sought to achieve an ambitious work plan. Opening the meeting, FIA President and Chairman of the Panel, Jean Todt, presented the HLP Activity Report of 2016-2017, giving a thorough overview of the achievements of the Panel over the last two years. Over this period, the Panel has supported a set of effective initiatives at the global, regional and local levels such as the worldwide #3500LIVES Campaign, in-country missions in Myanmar and Azerbaijan, and the carrying out of a new survey on road users' behaviour in Latin America. 
The presentation of the Activity report, now available online on the HLP dedicated website, led the way for discussion on the 2017-2018 Work Plan of the Panel which includes, among other priorities: the pursuit of the IDB-FIA initiative's "Movernos Seguros" in Latin America with the insurance industry; the launch of a new road safety partnership between the FIA and the World Economic Forum focused on action in India; a new in-country mission in Mexico; the creation of Regional Road Safety Observatories; and support for the establishment of a UN Global Road Safety Fund.
Related to the latter issue, Walter Nissler, Chief of Division at the UNECE Sustainable Transport Division, gave an update on next steps concerning the Fund, as well as on the goal to reach an agreement with vehicle manufacturers on minimum vehicle safety standards.
The meeting was also the occasion for Jean-Charles Decaux, Co-CEO of JCDecaux and Member of the Panel, to highlight the success of the FIA-JCDecaux #3500LIVES Campaign. Featuring 13 celebrities from the worlds of art, motor racing, sport and politics, the campaign promotes the FIA Golden Rules for Road Safety. By the end of 2017, the campaign will have been translated in more than 30 languages and deployed in over 900 cities in 77 countries, representing all the countries in which JCDecaux operates. 
The Members of the Panel, including Tony Estanguet, representative of the International Olympic Committee, expressed their will to extend its further rollout, for example by promoting the campaign messages during the next Youth Olympic Games in Argentina.