Solberg heads RallycrossRX of Norway overnight
Local hero Petter Solberg heads the field overnight in Norway, round five of RallycrossRX 2013.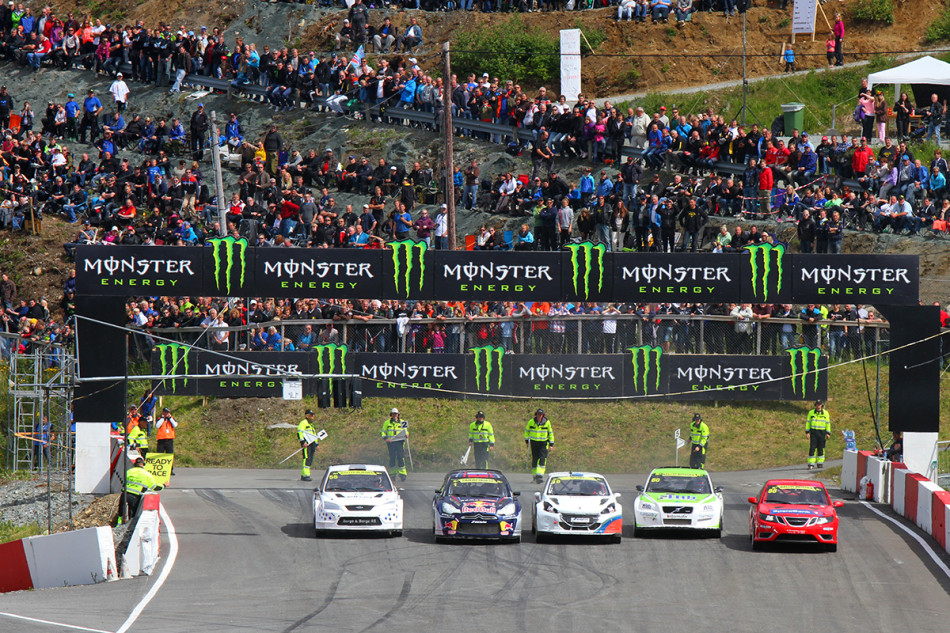 There's nothing a Norwegian crowd like to see more than a Norwegian victory and today in Hell Petter Solberg didn't disappoint them, fastest times in the first two heats cementing him at the top of the table overnight. The 2003 World Rally Champion is in his element in front of his own fans, who stand five deep at the front of his awning in the paddock.
Solberg elected to take the jokerlap at the first opportunity in heat one, returning to the main circuit in second position and spending the rest of the race chasing down countryman Alexander Hvaal, before taking the lead when Hvaal jokered on the final tour. The second heat was more straightforward for Solberg, who lead from lights to flag in the last race of the session.
Andreas Bakkerud lies second overnight, the man who shares the hearts of the local fans here having another good event following his good showing in Finland last weekend.
The reigning Super1600 champion put in a dominant performance in his race in heat one, driving away from the pack behind. His second he was a more lively affair, in a hard race with reigning Supercar champion Timur Timerzyanov. The Russian driver won the battle, finishing second in the race and sitting in third overnight behind the two local hero's.
Liam Doran won both his races on track, but made what he described as a "rookie mistake," forgetting to take the jokerlap in heat one, and incurring the 30 second penalty in the process. Having taken his joker on the first lap of heat two, the Briton went to set second fastest time behind Solberg, and sits ninth overnight.