Sawa Masters Macau To Take Pole
Porsche 911 50th Anniversary Carrera Cup Asia, Guia Circuit, Macau SAR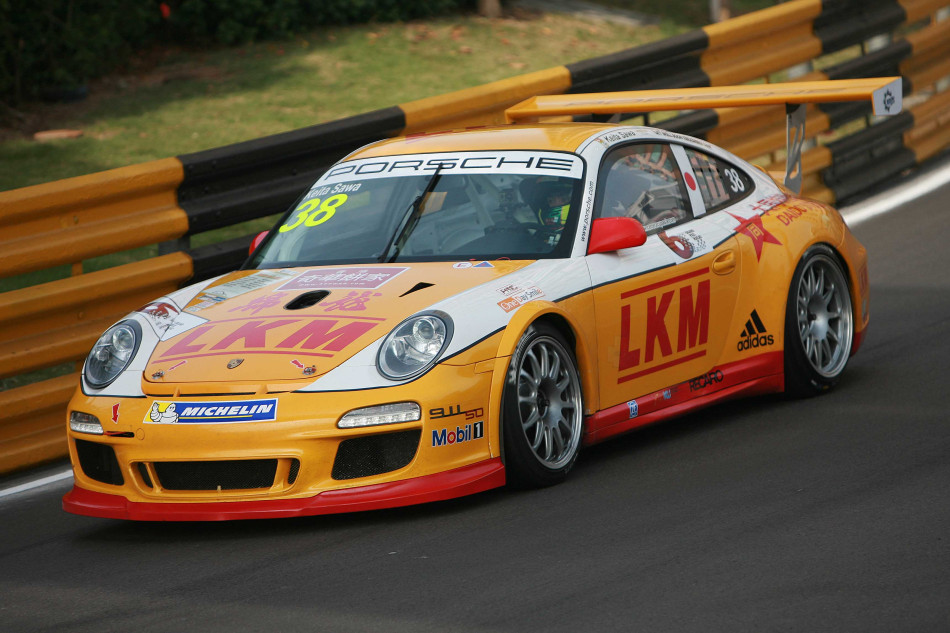 Macau.  LKM Racing's Keita Sawa of Japan took pole position for the Porsche 911 50th Anniversary Carrera Cup Asia at the 60th Macau Grand Prix, the four-time winner on the Guia street circuit demonstrating his mastery of the challenging 6.2km track.
Second quickest in the 30-minute session was newly-crowned Porsche Carrera Cup Asia Champion Earl Bamber, Sawa's team mate at LKM Racing this week, with nine-time World Rally Champion Sébastien Loeb making an impressive debut with the third fastest lap.
In Class B it was Hong Kong's Francis Tjia of OpenRoad Racing who took the honours, beating Nexus Racing's Alif Hamdan of Malaysia and Asia Racing Team's Kevin Tse of Macau on the time sheet.
Macau's Rodolfo Avila of Team Jebsen set the fourth fastest lap, ahead of Team Eagle's Martin Ragginger, who stopped before the flag after clipping a barrier. The Porsche Carrera Cup Japan drivers were amongst those making their debuts at Macau, with Ryo Ogawa the quickest of the four, starting Sunday's race from the fifth row of the grid. Hideto Yasuoka's session ended prematurely with a burst tyre.
Several drivers fell foul of the unforgiving barriers of the Guia Circuit as they tested the track limits, including Yuey Tan of Dorr McElrea Racing, who ended his session at the infamous Lisboa Bend.
Sawa was thrilled with his form today, having topped the time sheet for the entire session:  "This is my first Porsche Carrera Cup Asia pole this season and, even though this race is an end-of-season invitational, I'm really happy.  Before this weekend, the team replaced some parts on the car and in practice it was noticeably better, so I was confident of a top three in qualifying.  I'm just hoping for some team orders tomorrow!  I need a good start tomorrow, but it will be a close race.  It's a long race distance, so I'll just be doing my best."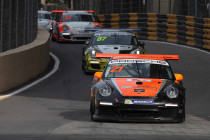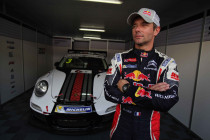 New Porsche Carrera Cup Asia Champion Earl Bamber, fresh from his pole position and second place finish at the Porsche Mobil 1 Supercup at the weekend, made an impressive Macau debut and is loving every minute of the demanding circuit: "I'm very, very pleased with the result for my first time here. Racing with Sawa, who is a veteran of Macau, is great and I can pick up some tips from him. It's a bit of a lottery getting a clear lap in but it's the most challenging circuit I've ever been to. I just wish the session could have gone on forever! I'm looking forward to some good motor racing tomorrow. We won't do anything silly and just keep it clean. I just can't wait to get out there again."
Loeb meanwhile was pleased with his debut with both the Porsche Carrera Cup Asia and on the Guia Circuit: "It's not too bad for my first participation here in Macau. I'm quite happy with third, and the two drivers in front were really fast so I couldn't do anything to beat them. I'm happy to be third in qualifying [which is] not a bad position to start the race. We'll see tomorrow how it is. I'm quite happy with setting of the car. We don't have a lot to change there, it's more a matter of getting used to line of track and braking points. It's not an easy track but the set-up is good. For me, I have quite good rhythm in the second sector, but am losing a bit too much in the first at the very fast corner. I need to find exactly the right speed and braking point to take the difficult Mandarin corner. I'm quite sure I'm losing a bit [of time] there."
For Tjia, it was his second Class B pole position of the season, and an impressive eighth quickest time overall: "I'm very happy. It's my second pole, so good to collect another one before the end of the season. I learn something more from Macau every lap. At the start of the session I wasn't very confident of the car in front, but he pulled over in the end. I wanted to be a little aggressive, and I won't be conceding any places in the race tomorrow!"
The Porsche 911 50th Anniversary Carrera Cup Asia will be held on Sunday over 10 laps of Macau's Guia Circuit, and all eyes will be on the front-runners to see if experience or the exuberance of the newcomers will win the day.