This page contains archived information and may not display perfectly
RX2e: Olympian Aksel Lund Svindal makes impressive debut
Ahead of his rallycross debut, Aksel Lund Svindal was very modest and brutally honest. "There is a lot to take in," admitted the double Olympic gold medal winning alpine skier.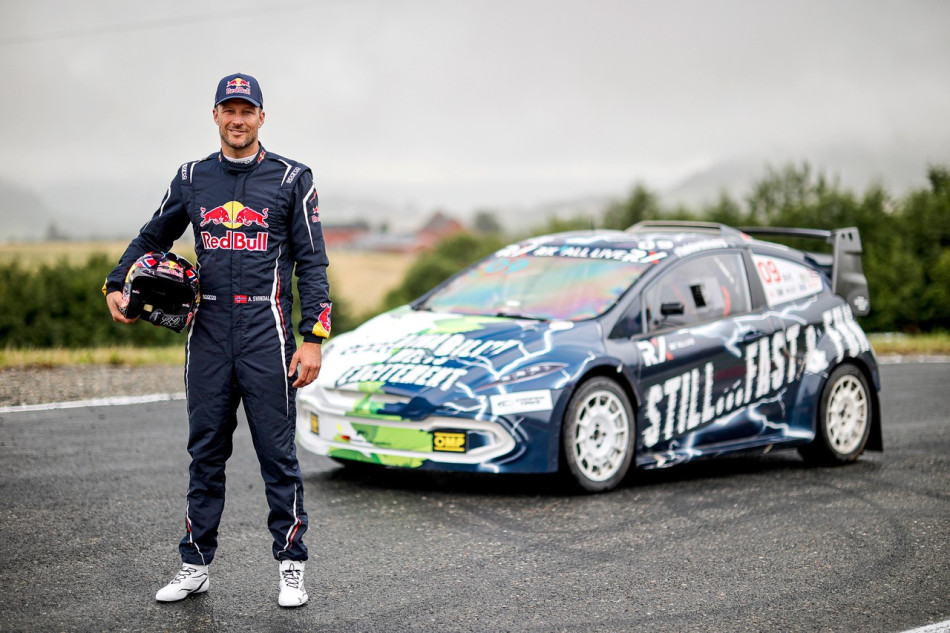 "Inexperienced is an understatement. I'm a complete rookie and it's all a little bit daunting.
"I'm hearing that the start is super important, Turn 1 is bumpy so don't mess it up there, Turn 2 is tricky so don't mess that up either – it just seems like there is tons of stuff that can go wrong anywhere!"
But you don't win five world titles in any sport without a razor-sharp competitive edge and an extraordinary ability to learn, adapt and deliver on a big stage.
And that's exactly what Svindal did when he contested his home World RX of Norway round in the highly competitive all-electric RX2e Rallycross Championship.
He had tested the car the previous week at Spain's Circuit Calafat, with expert guidance and tuition from Sweden's Klara Andersson – who raced in RX2e in 2021 and who finished fourth in the World RX Final in Hell, driving a CE Dealer Team PWR RX1e.
Svindal is also doing well in the Porsche Sprint Challenge Scandinavia this year and competed at the 2022 Race Of Champions.
But that's nothing compared to being thrown in at the deep end, in front of your home fans, in RX2e.
And as you'd expect, Svindal rose to the occasion like the sporting legend he is.
Progressively faster in the heats and dialling out early minor mistakes, he was soon challenging for position – defending, attacking, and hitting braking points like a driver with vastly more experience.
Svindal made a fantastic start in his RX2e semi-final, although a brave move around the outside of Turn 1 ended in the barriers when the two cars on the inside of the corner touched and ricocheted into him.
"I had a lot of fun to begin with for sure and then it came to a sudden stop," said Svindal.
"An incident like that reminds you of why safety is so important. What felt like not a fast exit of a corner feels like a fast corner when you go off and hit the concrete.
"Obviously I had no chance of qualifying for the Final, but I wanted to give the semi-final my best shot. I started on the outside and did what my spotter told me to do going into Turn 1. It was going well, but somebody bumped into Lance [Woolridge] and he hit my wheels and I bounced side-on into the wall.
"I was very impressed with the level of racing in RX2e. When you look at the lap times that the top RX2e drivers did compared to the World RX drivers, who have double the horsepower, it's very close.
"Someone who drives in one of the other classes, and I mention no names, said to me that I was kind of crazy to race in RX2e because they are all super-fast, super competitive and they actually hit each other once in a while! And that's a lesson learned, because when you're professional at what you do, and when you enter like a tourist like I did, things happen fast! There is a reason the RX2e drivers practice a lot and are really good.
"If another chance magically appears then maybe I will return – but the plan was for this to be a one-off for Norway and I'm very happy that I did it."