Rally de Erechim takes environmental approach
Organisers of this weekend's Rally de Erechim, in Brazil, are taking a long-term approach to protecting the event's future.
This weekend sees the first round of the 2013 FIA CODASUR Rally Championship, Brazil's Rally de Erechim. The hotly anticipated season opener, which takes place in the state of Rio Grande do Sul, has broken previous records with 93 cars competing for victory across six categories.
Gustavo Saba and Victor Aguilera, overall champions at the Rally de Erechim in 2011 and 2012, have once again teamed up and will be fighting for victory behind the wheel of a Skoda Fabia S2000. Paraguayan racer Saba is the current South American Rally Champion, and arrives in Erechim hot on the heels of a strong showing at the World Rally Championship's Argentina round at the beginning of the month.
The rest of the field, which features a mix of Brazilian entrants and contenders from Argentina, Bolivia, Ecuador, Paraguay and Uruguay, among others, is dominated by the Mitsubishi Lancer Evo, with a significant number of the most hotly anticipated drivers choosing either the X R4 or the IX.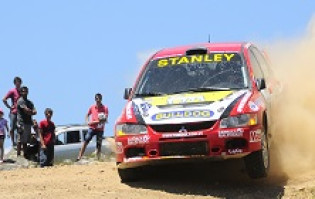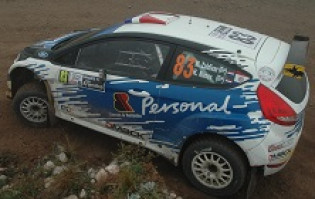 The Rally de Erechim is made up of 12 special stages, with one Super Special stage on Friday, seven on Saturday, and four on Sunday, with a total length of around 180 kilometres, approximately 140kms of which are dirt roads. The tricky surface is but one of the challenges presented by the high speed Rally de Erechim, characterised by the twisting tracks on which it is run.
After Rally de Erechim, the South American Championship Rally moves on to rounds in Encarnacion, Paraguay and Santa Cruz de la Sierra, Bolivia before finishing the season in Lavalleja, Uruguay at the end of November.
Because rallying is a sport that brings participants and spectators into direct contact with nature, it is the responsibility of the rallying world to help protect the environment in which the sport takes place.
As part of its on-going work to safeguard the local environment, the South American Automobile Sports Federation works closely with event hosts to create an environmental strategy, and Erechim takes its Eco Rally responsibilities seriously. The Rally de Erechim engages fans and spectators with the project through environmental education, and has already seen improvements in garbage disposal by spectators along the rally route in recent years.
As part of a ten-year plan, the Rally de Erechim organisers are involved in a tree-planting project that will see reforestation around Rio Grande do Sul, off-setting the carbon emissions generated by the rally.