The Peruvian Journey at the 2022 FIA Motorsport Games
One of 29 new nations featuring on this year's entry list, Peru made an impressive debut, clinching the gold medal in Karting Sprint Junior and winning the Americas Region Trophy.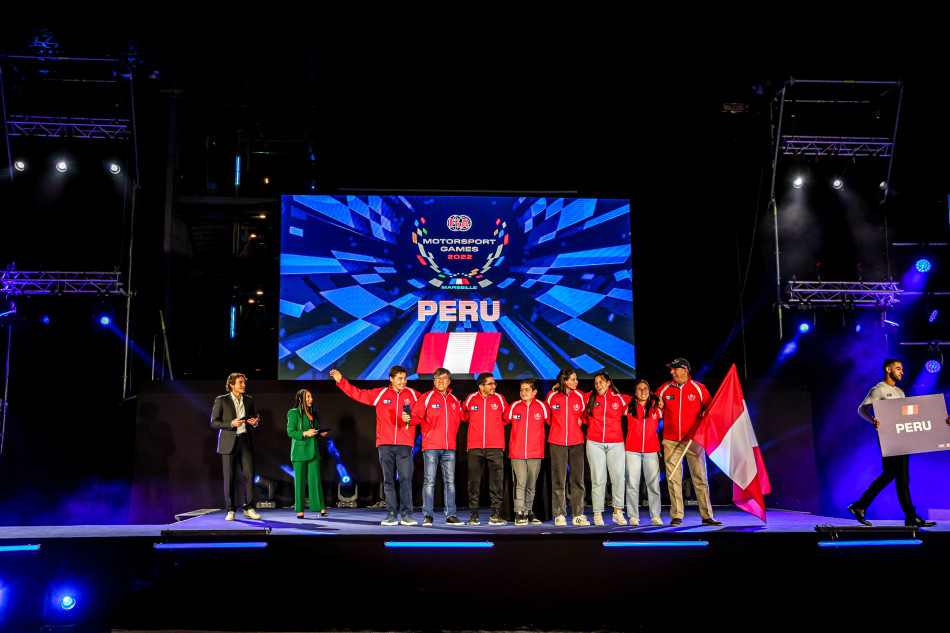 Following its successful premiere in Rome in 2019, the FIA Motorsport Games returned this year for its second edition in Marseille. Staged at and around Circuit Paul Ricard, the event brought together almost 500 drivers representing 72 countries from across the globe, with 42,000 spectators in attendance over the course of the weekend.
The second running of this unique global celebration of motor sport expanded from six disciplines to 16, ranging from grassroots to the highest levels – including GT racing, rallying, CrossCar, karting, drifting and Esports. Whilst 49 nations were represented in Rome, 29 more joined the show at Le Castellet – a true achievement for an event aimed at growing the sport at national level, and especially in countries with a still fledgling motorsport culture. Peru was among these new nations lining up in the south of France.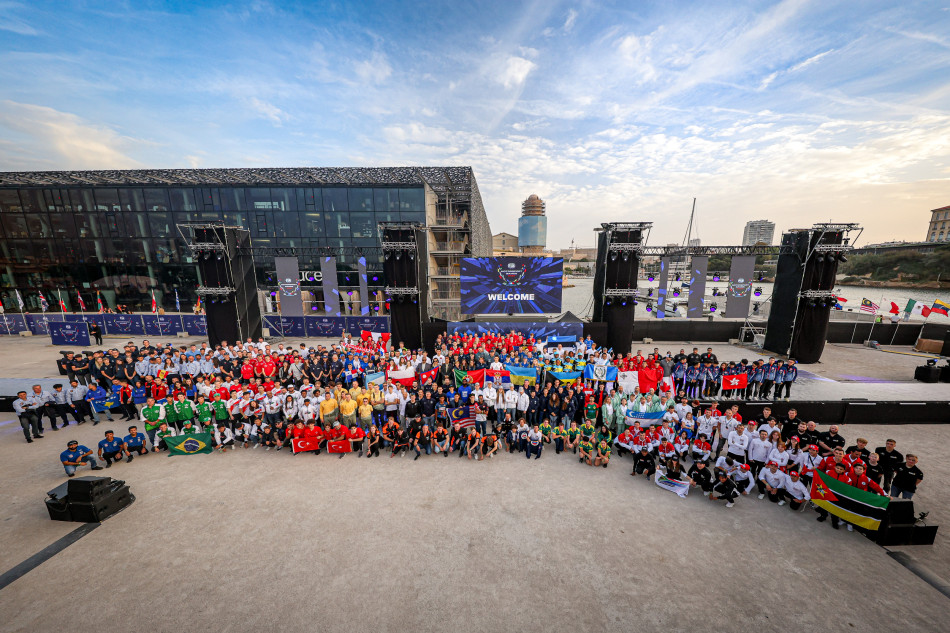 Participating in such a big event requires unstinting commitment from all parties involved, and Peru has been working on this project since 2019. Juan Antonio Dibos Silva, Peruvian ASN representative, said: "Once we decided who would represent our country in each discipline, in addition to their training on-track, we organised several meetings with the respective drivers, their coaches and parents. We all agreed to compete as a family. That meant travelling on long-haul flights together, staying at the same hotel, sharing cars, breakfast, lunch, dinner and being together as much as we could. That enabled us to build a real team spirit."
Famous for being home to one of the Seven Wonders of the World with its mesmerising Machu Picchu, Peru put together a strong team composed of ten drivers including three females, all of whom travelled more than 10,000km to reach the host venue.
During those four days, the participants were put to the test in an intense competition, contesting five disciplines (Esports, Auto Slalom, Karting Slalom, Karting Endurance and Karting Sprint Junior).
The South American team finished 18th and 16th in Karting Slalom and Auto Slalom respectively, while a technical failure prevented Peru's representative in Esports from progressing through to the final. After qualifying inside the top five in Karting Endurance, the four Team Peru drivers raced brilliantly around the purpose-built karting track at Circuit Paul Ricard, taking the chequered flag in sixth position. They additionally posted fastest lap along the way – outpacing highly-touted favourites including Belgium and Spain.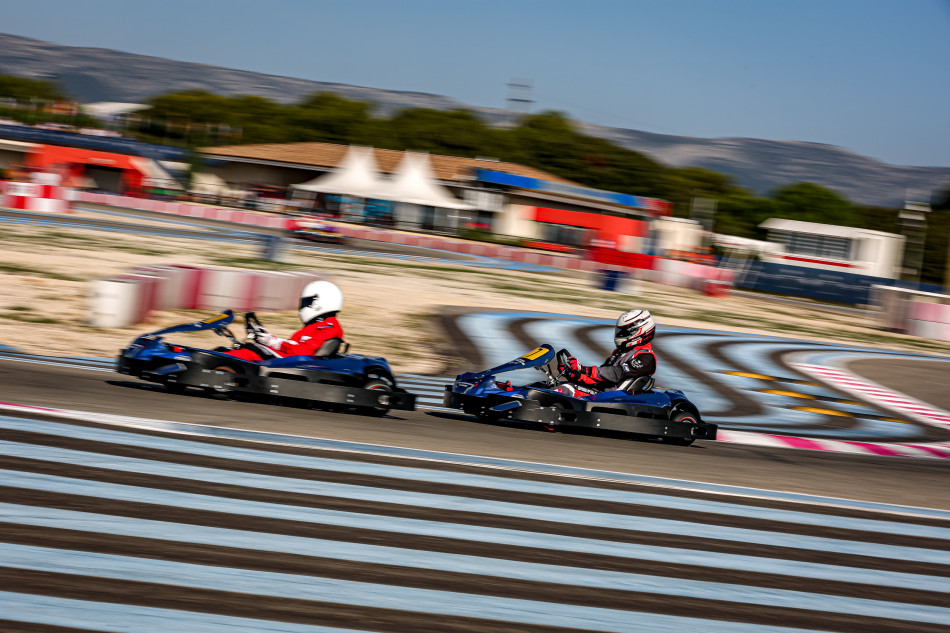 Representing Team Peru in the new Karting Sprint Junior discipline, 14-year-old Andres Cardenas set a strong pace in the qualifying heats and lined up third for the main race. The Peruvian underdog then produced a solid performance, while benefitting from Team France's time penalty, to clinch victory and make history for his nation. This achievement allowed his country to secure its maiden medal in FIA Motorsport Games history.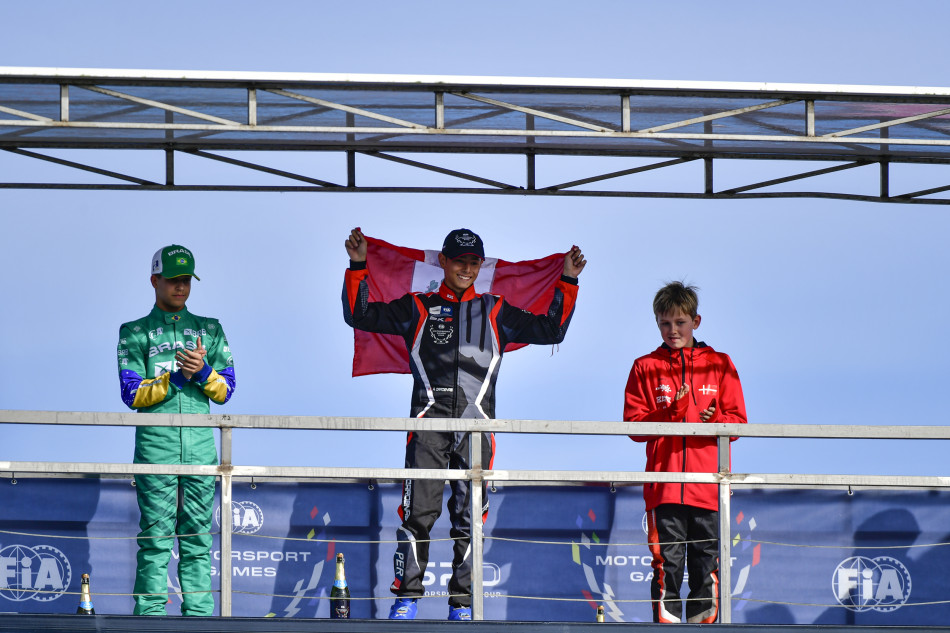 Against the odds, Peru finished sixth in the overall standings of the 2022 FIA Motorsport Games, tied with Australia and Latvia. The country also won the Americas Region trophy, and was the only new nation to secure a gold medal during the event.
Building upon this outstanding performance, Peru will undoubtedly be one to watch in the 2024 FIA Motorsport Games, which will take place in Valencia, Spain (subject to the approval of the FIA World Motor Sport Council). Peru already plans to compete with an expanded team and is evaluating the creation of national talent-finding programmes. Juan Antonio Dibos Silva, Peruvian ASN representative, commented: "We had already been talking about participating in the next edition, and now we are even more excited to return! This year, we were close to featuring in eight disciplines, so that is our commitment for 2024 – to compete in eight or even more disciplines, adding Drifting, CrossCar, Rally4 and hopefully also F4 to our portfolio. We are planning some national detection programmes, especially in grassroots disciplines such as Esports, Karting Slalom and Auto Slalom – with the intention of going into schools and universities to find upcoming rising stars."