This page contains archived information and may not display perfectly
Patel denies Gomes an ARC double with Equator Rally Kenya victory
Karan Patel prevented defending champion Leroy Gomes from making it two wins out of two in this season's FIA African Rally Championship with victory on Equator Rally Kenya last weekend.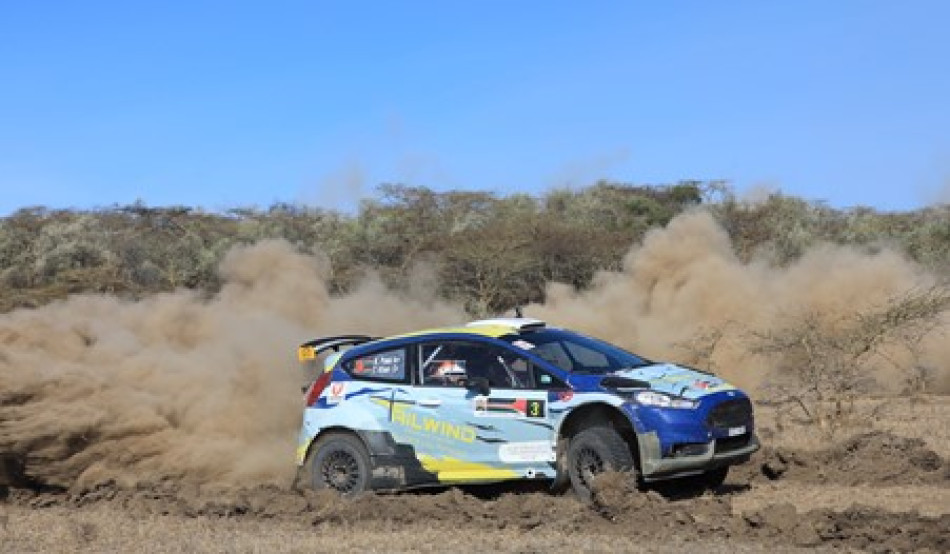 Patel, the Kenyan championship leader, had never previously won a round of the ARC before but triumphed by a comfortable margin of 3m13.1s over 2021 Zambian title winner Gomes, taking four stage wins out of a possible eight in the process.
The Nairobi driver won the Qualifying Stage and led from start to finish during two action-packed days on the energy-sapping volcanic ash soil stages around Naivasha, despite a scare nearing the end of leg one in the Ford Fiesta Rally2 he shared with co-driver Tauseef Khan.
"It's a good feeling to win the Equator Rally," said Patel, who celebrated his first-place finish in the presence of Sports Minister Dr Amina Mohamed. "I'm happy for the position because we work hard all the time to be on the prime of our career, hard work pays off. The driveshaft problems [on] the last two stages of Saturday slowed us down, but we were lucky to nurse the car to service and changed it to tackled leg two." 
For Zambian driver Gomes, who won the ARC season-opening Rallye Bandama – Côte d'Ivoire in late February, the runner-up spot was his first podium placing in Kenya.  
"It's exciting to see a new crop of drivers coming up in Kenya," said Gomes, who is co-driven by his wife Urshlla. "The Safari drivers in the Ford Fiesta Rally3 were really quick and drove really well. On our side, we have shown some pace on Kenyan soil and tried to chase some positions. It was a great experience winning three stages."
By finishing third, Jasmeet Chana took an ARC career-best result with fellow countryman Jeremy Wahome settling for fourth.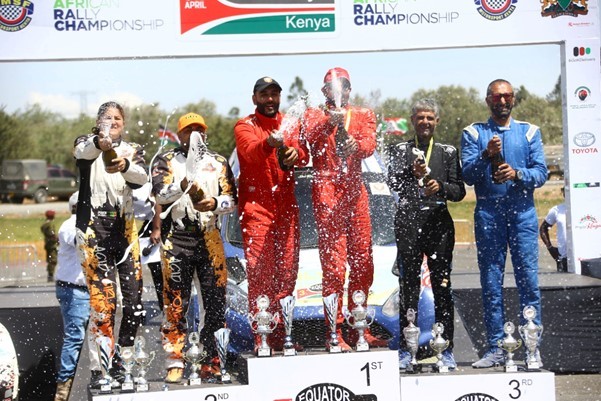 Wahome and co-driver Victor Okundi were in second place until a time penalty dropped them down the order. "We checked out early out of service and my silly mistake has cost us a podium position," Okundi said. 
Giancarlo Davite/Sylvia Vindevogel were fifth ahead of Maxine Wahome/ Murage Waigwa with stage seven winners Hamza Anwar/Adnan Din taking their ex-Carl Tundo Mitsubishi Lancer Evolution X to seventh after the car's centre differential failed six kilometres into the opening test.
McRae Kimathi, who is contesting the FIA Junior WRC Championship for the first time this year, retired on leg one when he damaged the sump guard of his Fiesta Rally3. Co-driven by Mwangi Kioni, Kimathi restarted on Sunday and finished eighth ahead of Subaru Impreza crew Steve Mwangi/Dennis Mwenda (Subaru) and Rio Smith/Riyaz Ismail, who rounded out the top 10 in their Fiesta Rally4.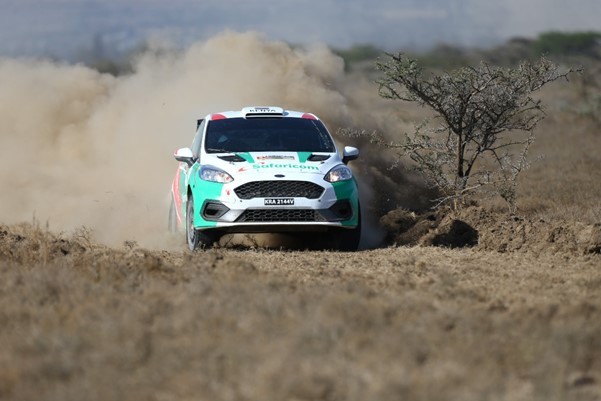 Smith's performance was particularly notable as the youngest driver competing in the ARC. The 19-year-old London-based student is the son of 2016 ARC champion Don Smith and a former autocross competitor who was co-driven on the 2021 Safari Rally Kenya by journalist Laban Seth Onserio.
Twelve of the 19 starters completed the competitive route on stages that will be used for the FIA World Rally Championship-counting Safari Rally Kenya in June.
Final ARC standings – Equator Rally Kenya:
1.           Karan Patel/ Tauseef Khan (Ford Fiesta - Rally 2)                                      02:26:55.4
2.           Leroy Gomes/ Urshlla Gomes (Ford Fiesta - Rally 2)                                02:30:08.6
3.           Jasmeet Chana/Ravi Chana (Mitsubishi Evolution 10)                            02:30:51.0
4.           Jeremy Wahome/Victor Okundi (Ford Fiesta - Rally3)                              02:30:56.0
5.           Giancarlo Davite/Sylvia Vindevogel (Mitsubishi Evo 10)                         02:42:19.2
6.           Maxine Wahome / Murage Waigwa ( Subaru Impreza)                            02:53:48.1
7.           Hamza Anwar/ Adnan Din ( Mitsubishi Evolution 10 )                             03:06:15.3
8.           Mcrae Kimathi/ Mwangi Kioni (Ford Fiesta - Rally 3)                                 03:11:41.6
9.           Rio Smith / Riyaz Ismail (Ford Fiesta - Rally 4)                                              03:18:12.2
10.        Paras Pandya/ Falgun Bhojak (Mitsubishi Evolution 10)                           03:18:18.9
The Pearl of Africa Uganda Rally is up next on the ARC schedule from May 6-8.
Watch the photo gallery of the Equator Rally Kenya! More information about the FIA African Rally Championship can be found on the FIA website.