No life should be lost on the road: Jean Todt takes part in the Stockholm Vision Zero Conference 2017
Today, Jean Todt opened the second day of the Vision Zero Conference 2017 in Stockholm, which goal is to give a new impetus to the promotion of road safety at the highest level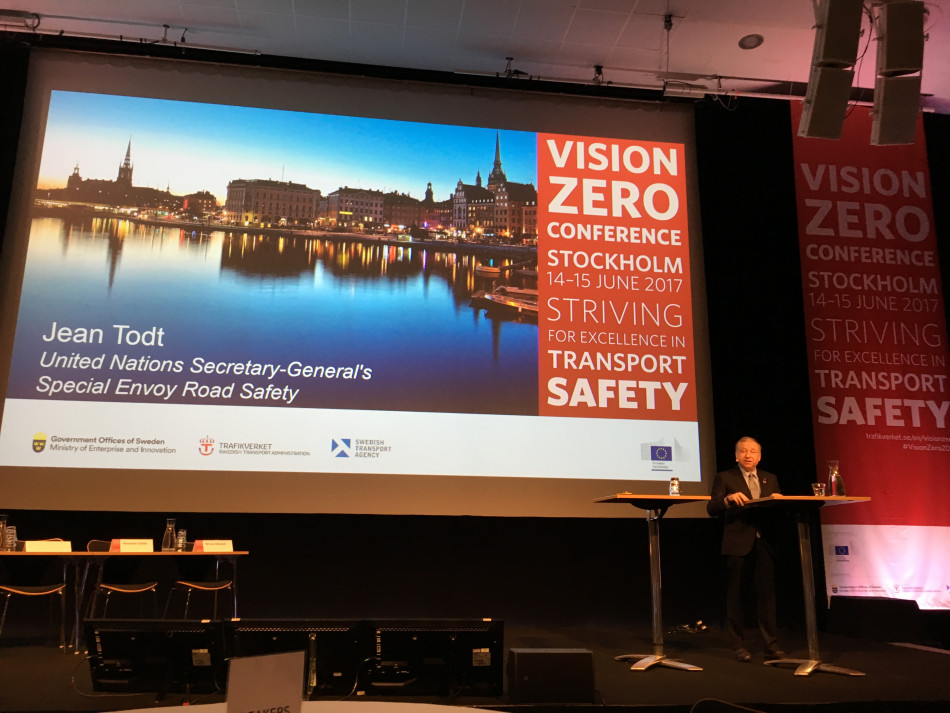 Twenty years ago, the Swedish Parliament adopted the Vision Zero Strategy with the aim to drastically reduce deaths on the road. Twenty years later, Sweden ranks among the highest performing countries in the world for road safety and managed to divide by more than half the number of casualties on its roads.  In light of this success, cities, such as Mexico City, Bogota, New York City, Toronto, and Washington DC, have decided to launch Vision Zero campaigns.
Organised by the Swedish Ministry of Enterprise and Innovation, Trafikverket (Swedish Transport Administration) and Transportstyrelsen (Swedish Transport Agency), the two-day Conference gathered policy makers, road safety experts, together with high level representatives from the industry and international organisations to discuss best practice, innovation and future challenges. It was the occasion for Sweden to show how the Vision Zero strategy has changed the way the road safety challenge is tackled, and how it has allowed to improve safety without compromising mobility.
During his speech, FIA President Jean Todt, who addressed the audience in his capacity of UN Secretary General's Special Envoy for Road Safety, urged road users, road planners, enforcers and policy makers to upscale their commitment to reach the UN Sustainable Development Goal to halve global road fatalities and injuries by 2020. "This conference is of great importance to reinforce our collective commitment to Vision Zero and the shared belief that no loss of life on the road is acceptable. We can succeed if we have the right level of ambition and political will" said Mr Todt.