This page contains archived information and may not display perfectly
Luca De Donno "OK engines will strengthen national and international karting"
The promoter of most of the CIK-FIA Competitions for three years, Luca De Donno, Chairman of WSK Promotion, is also knowledgable about the current situation in kart racing, both in his country, Italy, in Europe and throughout the world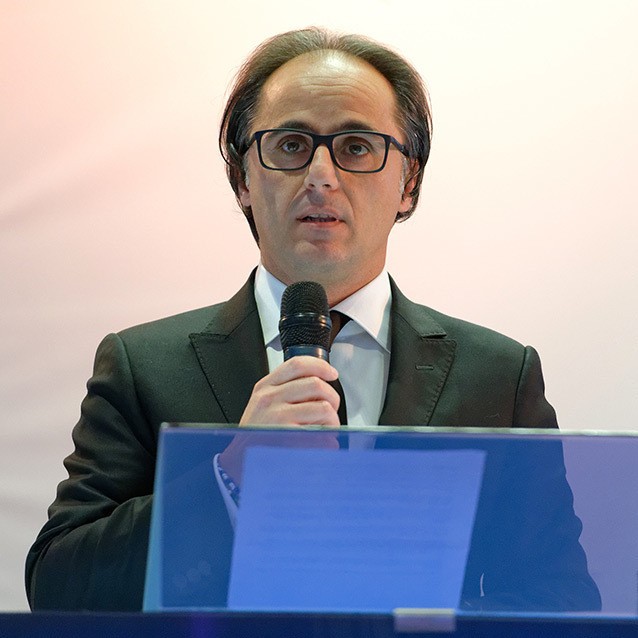 He has been able to get a clear idea of ​​the expectations of professionals and Drivers thanks to his frequent contact with them and is confident in the introduction of the new technical regulations for direct-drive motors that have just come into force.
Mr. De Donno, what feedback have you had about the new engines?
- I know that the first tests conducted recently by many Drivers have given them a lot of satisfaction. The teams are also very interested, while manufacturers have worked hard to produce all the necessary engines in OK and OK-Junior. Real enthusiasm manifests itself everywhere, which is very encouraging.
What do you think of the new direction taken by the CIK-FIA?
- The CIK-FIA has found the solution to meet the wishes of many ASNs, who have complained about the complexity of the KF generation of engines. Defining the new OK brings a long-awaited simplification as well as a lower cost of use. The organisation of national Competitions will be much easier and entries will certainly grow in these direct-drive categories which creates the success of karting since its beginnings. I am convinced that Competition karting will be revived in many countries, which will also result in strengthening the international scene.
As a promoter of international races, what progress is there at present with the OK and OK-Junior?
- The passion for these two categories is predictable. The cards have been shuffled and I am sure that new teams will bring Drivers to international Competitions. Everyone will start at the same level with these new engines and the chances will be better distributed among every stakeholder in the community. One can expect a magnificent spectacle and exciting revelations, and an overall increase in the level of competitiveness. I am very happy and looking forward to this change as the season begins.