Karting - Mauritania holds first Karting Slalom event thanks to Sport Funding Commission award
Each year, to help stimulate grassroots motor sport, the FIA Sport Funding Commission awards karting slalom kits to four National Sporting Authorities (ASNs) - one each from the MENA, Sub-Saharan Africa, Asia Pacific and Americas regions.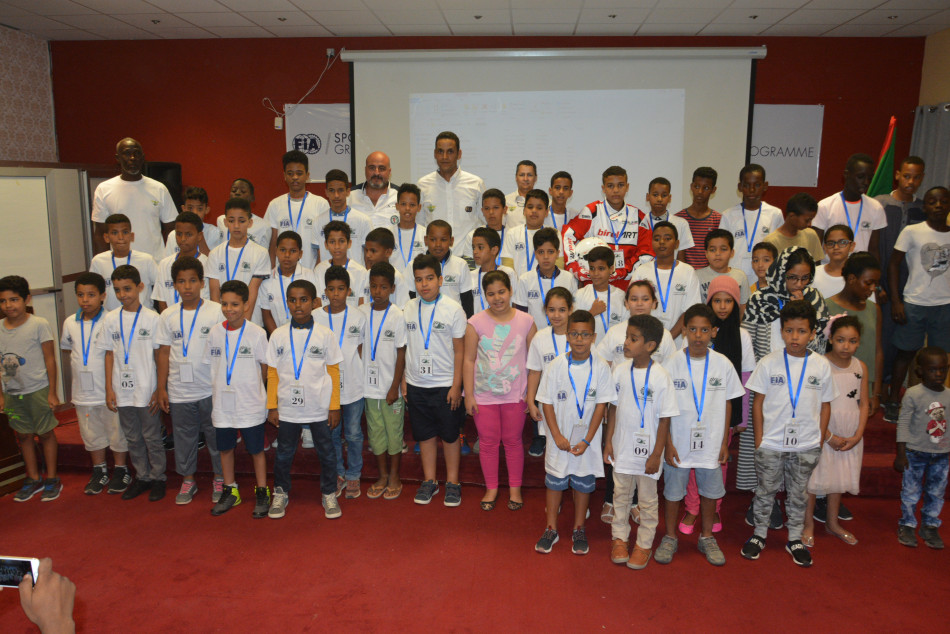 The ASN in Mauritania - the Federation Mauritanienne des Sports Mecaniques (FMSM) - was nominated to receive the kit in 2018, enabling them to recently implement their inaugural event.
There was huge interest from young people and also their parents, which was a positive boost to the FMSM in its efforts to enhance the country's motor sport culture.
The programme was supported by the Automobile et Touring Club du Liban (ATCL), one of the FIA's Regional Training Providers for Officials and Drivers. The concept of the karting slalom projects is that all programmes are supported by an RTP for the first event - to assist with planning and activation - with the RTPs then equipping the ASNs with sufficient knowledge and training to run future karting slalom events independently.
Fifty young people attended the event, six of whom were girls, with an age range from seven to fourteen years. 
Before starting the practical session, the participants were trained on safety and sporting matters, after which they took to the track for the remainder of the day. 
One of the great advantages of karting slalom is that it can be held on a temporary facility, in the case of Mauritania, on an as-yet-unused stretch of road. A 'track' is created with cones, according to FIA guidelines.
At the end of the day, a competition was held for the best nine competitors, with trophies awarded to the top three.
The children will now be divided into different groups according to age, and each group will benefit from fortnightly training sessions, increasing to weekly over time.
The event generated significant interest in the country, with national television covering the event, and additional international coverage from across the MENA region.
FMSM President Baham Lekhal commented: "Grassroots motor sport is the foundation for the development of the sport in our country, which is why we are putting more emphasis on the delivery of innovative sport programmes at the junior level."