This page contains archived information and may not display perfectly
KARTING - 2018 FIA Karting Champions Honoured in Geneva
The 2018 FIA ​​Karting Champions were celebrated on Saturday, 1st December, 2018 at Hotel President Wilson in Geneva (CHE) during an awards ceremony organised by the CIK-FIA in the presence of Jean Todt, FIA President, Peter Bayer, FIA Secretary General for Sport, Felipe Massa, CIK-FIA President, Vice-President Kees Van De Grint and many guests.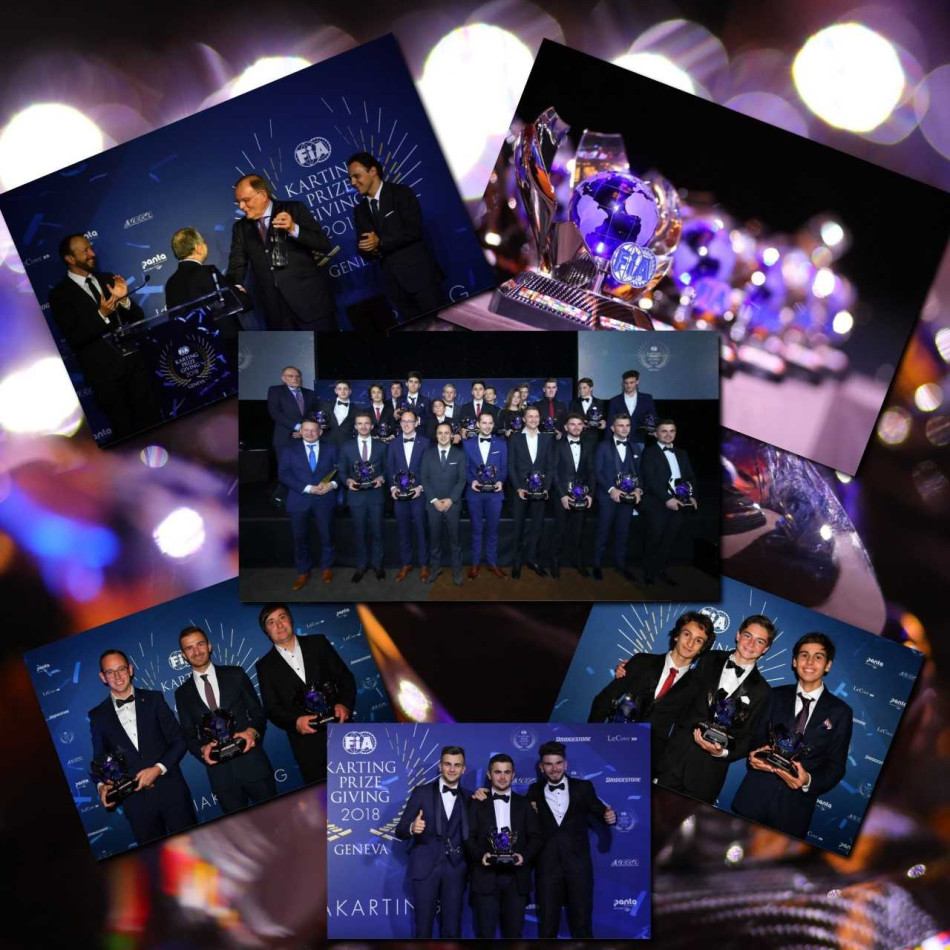 Jean Todt opened the evening with a speech ​​highlighting the important role of Karting as the base for the single-seater pyramid, as well as its role in the FIA campaign ​​dedicated to road safety. He then spoke of the impressive electric karting experience at the Youth Olympic Games in Buenos Aires (ARG) last October.

The three FIA ​​Karting World Champions of 2018 received their trophies to the applause of the guests: Lorenzo Travisanutto (ITA) in OK, Victor Bernier (FRA) in OK-Junior and Patrik Hajek (CZE) in KZ. All three are invited to the FIA awards ceremony on 7th December in Saint Petersburg in Russia.
The European Champions, the winner of the International Super Cup, the top three of the FIA ​​Karting Academy Trophy and the FIA ​​Karting Endurance Champion were also recognised. Ksenia Pkoenix (RUS) received the award from the FIA ​​Women in Motor Sport Commission for the best female performance in the 2018 FIA Karting Academy Trophy.

The Best Event Trophy of the 2018 FIA Karting Championship season was awarded to Limburg Karting (BEL), represented by Koen Lemmens, for the very high quality of the organisation of the FIA ​​Karting World Championship - KZ, the FIA Karting International Super Cup - KZ2, the final FIA Karting Academy Trophy Competition and the FIA ​​Karting Historic Super Cup on the Belgian Horensbergdam circuit in Genk, "the Home of Champions".
 
Outgoing CIK-FIA Vice-President Kees van de Grint received the trophy "In honour of his long and exceptional contribution to Karting" in recognition of his eight year term.

The guests then voted on the 2018 photographic competition. French photographer Philippe Kalmès of the KSP Reportages agency won the 12th FIA Karting "Best Picture of the Year" trophy.