This page contains archived information and may not display perfectly
Junior WRC hits halfway mark for toughest rally of the season
The 2019 FIA Junior WRC Championship goes from one Mediterranean island to another as the series hits the halfway mark on Rally Italia Sardegna following the last round in Corsica.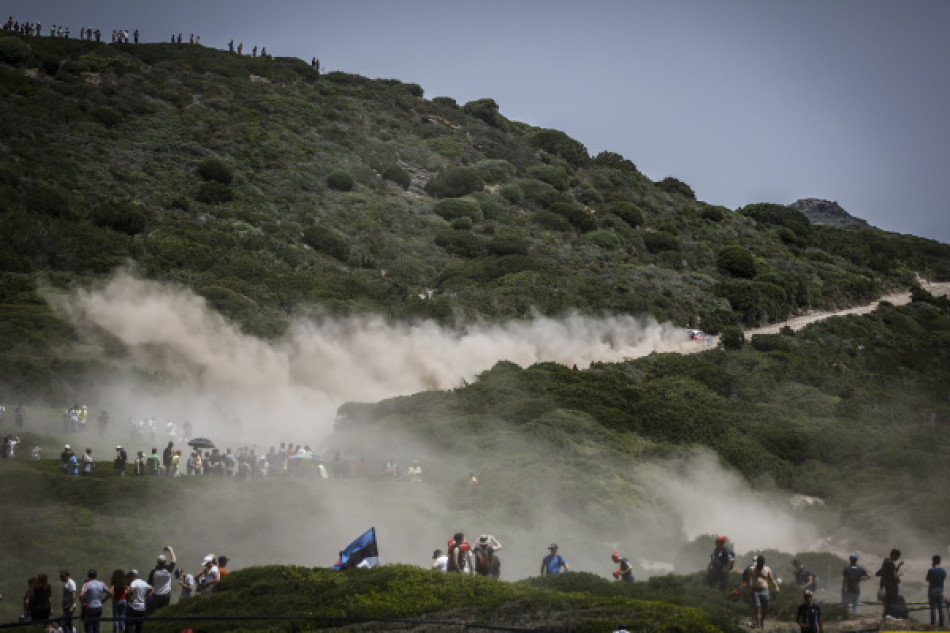 The rally represents the third different surface of the championship as the potential World Rally stars of the future will make their 2019 gravel debuts. Those who can demonstrate their skill in Sardinia should have more confidence going into the remainder of the championship, as the next three rounds will run on gravel too.
The rally can be summarised in three words: rough, hot and dusty – all new challenges for the 2019 FIA Junior WRC crews.
The heat is on
Ambient air temperatures often exceed 30 degrees in the region of Alghero, which make for oven-like temperatures for each crew to contend with inside the car. Heat exhaustion will be a developing adversary for them as each stage progresses, making it difficult to stay focussed. This is a rally where focus is paramount, with dust and visibility being major factors for drivers to negotiate on each speed test.
On the face of it
The challenge of Rally Italia is further compounded by a continually evolving surface as the soft and sandy top surface covers a very hard and immovable bedrock. It results in an unstable surface that is ravaged by the more powerful cars ahead that dig up ruts and rocks.
Tortoise and the hare
Crews are faced with two options for their pace-notes that will be considered during recce and both have their flaws. An intense pace could deliver vital stage win points, but it runs the risk of not finishing the rally thanks to the tough nature of Sardinia's stages. To aim for a good finishing position, it is necessary to compromise pace is needed to avoid moments that are hard wearing on the car.
Tyres
For Sardinia, the best preparation crews can do for tyres is by practicing tyre changes; chances of punctures are so high that this FIA Junior WRC rally could be won or lost on a simple tyre change. The tyre of choice for crews will be the hard compound, of which they will have 22 available. They will also have six of the softer compound to choose from, although these are normally reserved for the unlikely event of wet conditions.
FIA Junior WRC Driver's Championship Standings

OVERALL POSITION
DRIVERS
EVENT POINTS
STAGE WINS
TOTAL POINTS
1
Tom Kristensson
43
4
47
2
Jan Solans
27
7
34
3
Dennis Rådström
19
13
32
4
Julius Tannert
25
3
28
5
Roland Poom
26
0
26
6
Tom Williams
22
0
22
7
Martins Sesks
8
3
11
8
Sean Johnston
10
0
10
9
Enrico Oldrati
10
0
10
10
Raul Badiu
6
0
6
11
Fabrizio Zaldivar
3
0
3
12
Ken Torn
1
2
3
13
Nico Knacker
2
0
2
Tour de Corse Results:
1. Julius Tannert / Jürgen Heigl 3h51m50.0s
2. Tom Kristensson / Henrik Appelskog + 00:01.9
3. Dennis Rådström / Johan Johansson + 00:25.8
4. Jan Solans / Mauro Barreiro + 05:48.8
5. Tom Williams / Phil Hall + 06:36.7
6. Roland Poom / Ken Jarveoja + 07:35.3
7. Raul Badiu / Gabriel Lazar + 08:00.3
8. Enrico Oldrati / Elia de Guio + 08:30.5
9. Nico Knacker / Michael Wenzel + 09:36.9
10. Fabrizio Zaldivar / Fernando Mussano + 11:42.8
RETIRED:
Ken Torn / Kauri Pannas
Martins Sesks / Krisjanis Caune
Sean Johnston / Alex Kihurani
Rally Sweden Results:
1. Tom Kristensson / Henrik Appelskog 3:14:48.9
2. Roland Poom / Ken Jarveoja +1:31.2
3. Jan Solans / Mauro Barreiro +4:09.2
4. Tom Williams / Phil Hall +6:53.4
5. Sean Johnston / Alex Kihurani +11:43.1
6. Martins Sesks / Krisjanis Caune +13:20.9
7. Enrico Oldrati / Elia de Guio +16:23.8
8. Dennis Rådström / Johan Johansson +23:31.1
9. Fabrizio Zaldivar / Fernando Mussano +23:47.0
10. Ken Torn / Kuldar Sikk +24:00.0
11. Julius Tannert / Helmar Hinneberg +41:24.8
12. Nico Knacker / Tobias Braun +49:09.3
13. Raul Badiu / Gabriel Lazar +53:38.8