Jordan hosts inaugural MENA DIGITAL CUP with FIA Sport Grant Support
The inaugural MENA Digital Motorsport Cup, the first-ever event of its kind in the region, took place in Amman, Jordan on September 10-11.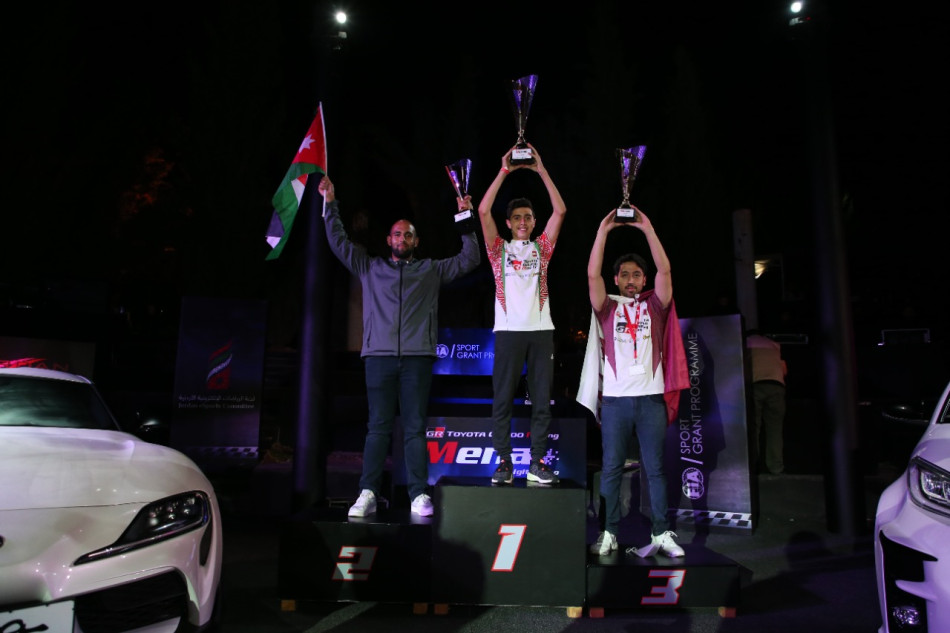 Supported by the FIA Sport Grant Programme and hosted by Jordan Motorsport (JMS) with the assistance of The Automobile and Touring Club of Lebanon (ATCL), the ground-breaking event attracted young racing and video gaming enthusiasts from across the region.
The event drew contestants from 11 countries: Lebanon, UAE, Qatar, Bahrain, Kuwait, Saudi Arabia, Cyprus, Palestine, Mauritania, Oman and Jordan. Each country was represented by two contestants selected either through national qualifiers or as country nominees. Two female competitors were among the competitors in the live Toyota Gazoo Racing MENA Digital Cup Final.
Competitors were able to replicate real racing using the Gran Turismo Sport gaming platform. Sami Jo Abi Nakhle, of Lebanon, emerged victorious at the finale at the Royal Automobile Museum, Amman. Jordan's Izz Bustami was second with Khaled Al-Maraghi, of Qatar, third.
"This has been a one-of-a-kind event that has enabled us as motorsport organisers to reach out to a whole new younger audience," said Zaid Balqez, the CEO of Jordan Motorsport.
"It enables young drivers to experience the thrills of motorsport without making any serious financial investment. It is our intention to expose motorsport to as wide an audience as possible in order to grow our competitor and fan base in the future and export more Arab talent to the world."
#MENADIGITALMOTORSPORTS
#MOTORSPORTJO