Jean Todt visits Latin America
The FIA President, Jean Todt, visited several countries in Latin America last week to raise awareness in a region where road crashes are a crucial challenge as well as to support the efforts of clubs to develop motor sport.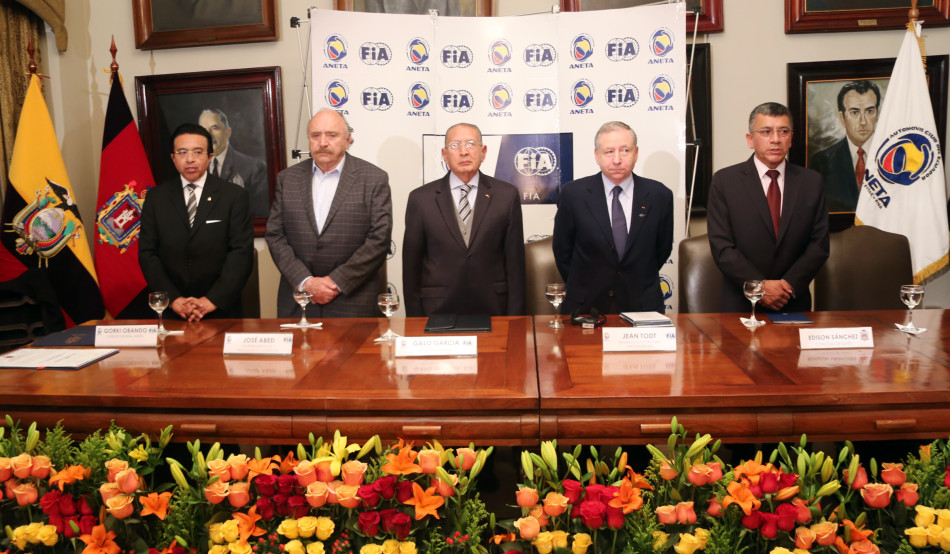 In Cuba, Ecuador, Peru and Colombia, the FIA met with member clubs, altogether with José Abed (Vice-President for Sport), Jorge Tomasi (President of FIA Region IV) and Carlos Garcia Remohi (President of the CODASUR).
In Cuba, Mr. Todt discussed cooperation on road safety with representatives from the Ministry of Transportation and the Ministry of External Relations. He was also presented with the Child Declaration of the "Save Kids Lives" campaign by a local performing arts school. Ernesto Dobarganes and his teams at FAKC also highlighted the club's actions for the development of Karting in Cuba.
In Ecuador, which has one of the highest road related casualty rates of the continent, the Special Envoy insisted on the importance of education to pursue a reduction in the number of road crash victims. He met with different government representatives to present the action of ANETA, which has developed a high standards driving school at the national. The teams of Galo Garcia Feraud pointed out the latest initiatives of the Governement of Ecuador to improve road conditions. Over the stay in Quito, Mr. Feraud and Mr. Todt were honoured to be made Distinguished Guest of the City of Quito.
Peru was the next stop and over a full day of meetings, the FIA President held talks with the Peruvian government on road safety. José Gallardo Ku, Minister of Transportation, affirmed his intention to make progress on the matter during a lunch hosted at the French Embassy in Lima. Ivan Dibos and the teams at TACP were pleased to introduce Jean Todt to Cambiemos de Actitud a road safety initiative focused on children that they conduct in partnership with Peruvian authorities.
Finally, Mr. Todt was welcomed in Cartagena by the Vice-President of Colombia, Mr. German Vargas Lleras. Mr. Lleras presented the initiatives undertaken by his government and re-affirmed that improvements in infrastructure and the establishment of a clearly defined and robust national road safety agencies were two of the key areas Latin American countries should be working on. Ricardo Morales Rubio and teams at AAC were present.