Jean Todt calls for more action to improve road safety in Africa
Today, FIA President Jean Todt, who also serves as UN Secretary General's Special Envoy for Road Safety, visited Nairobi to discuss how to improve safety on the world's deadliest continent for road traffic crashes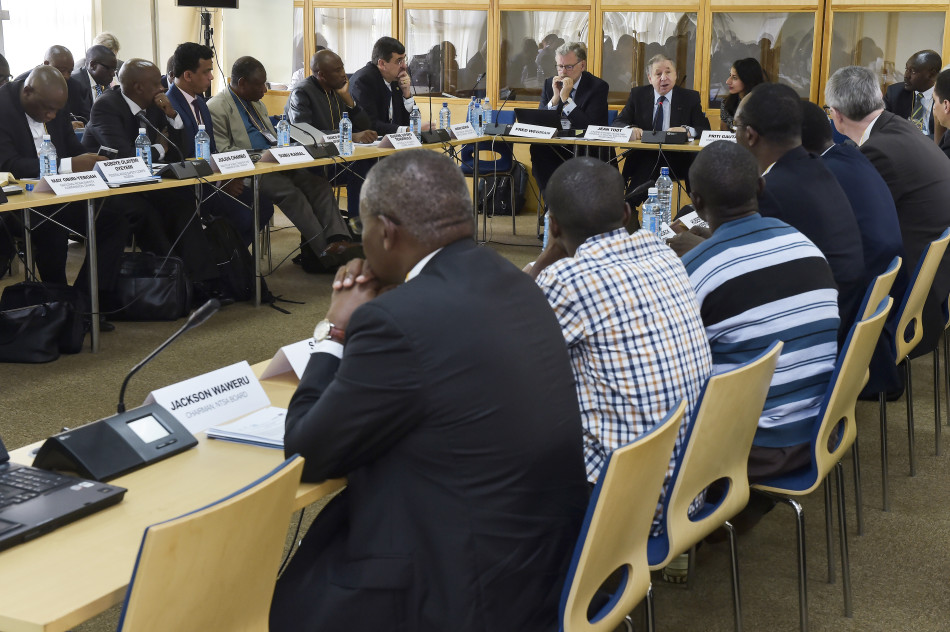 "The purpose of this workshop is to inspire regional cooperation", said Todt as he opened a three-day workshop on road safety, hosted by Kenyan National Transport and Safety Authority at the UN Headquarters in Nairobi. The workshop focused on road safety data management and the UN Road Safety Conventions, which are highlighted as key priorities in the African Road Safety Action Plan. 
Africa "suffers from the highest rate of road traffic fatalities despite having less than five percent of the world's registered vehicles", Todt told fellow road safety experts who had come from across the continent to discuss a rising killer in developing nations. The World Health Organization estimates that road traffic crashes in Kenya cause 13,000 deaths per year.
"More than 50 percent of the world's population live in urban areas with that percentage rapidly increasing, especially in Africa. Globally, one person is lost on an urban road every minute", he said. 
Despite this, "the resources devoted to road safety are far too low", Todt said. He gave the example of pandemics such as AIDS and malaria receiving around 1,000 times more money than road safety in recent years, despite fatalities from both expected to decrease in coming years while fatalities from road traffic crashes are expected to rise if no action is taken. 
"On the roads, we have the vaccines: education, law enforcement, road infrastructure, vehicles and post-crash care", he said.
Todt said that the road crash that killed 40 people on a major highway outside of Nairobi two days before the conference is "an example of how things can go wrong and have gone wrong", and showed why it was important to hold such meetings to do more "to curb these crashes".
"We must work together, especially regionally, to build a transport culture that prioritises safety. This means that we must invest in quality data to better help us make strategic investments in road safety", he said.
Road safety targets have been laid down in the UN Sustainable Development Goals and a strong new UN resolution to improve global road safety passed in April. However, to achieve these goals, "real and significant progress must be made on this continent", said Todt.
"Looking at the trend in terms of the rising number of crashes and injuries, it is time we refocused and prioritised road safety", said Irungu Nyakera, Kenya's Principal Secretary at the Ministry of Transport, Infrastructure, Housing and Urban Development."There is a need to educate road users, to change their behaviour, and this is one of the areas where collaboration with development partners is needed", he added. Nyakera said that Kenya loses "billions of US Dollars every year" to road crashes - around five percent of its GDP - while "the human suffering caused by road crashes is immense".
The road safety workshop was supported by UNECE, UN Economic Commission of Africa, World Bank's Africa Transport Policy Program and IRTAD.