GT World Tour: Hizal nets first win of the year
Mikail Hizal took his first victory of this year's FIA-certified Gran Turismo Championships, winning the Nations Cup in GT World Tour event held at Hangar-7 in Salzburg.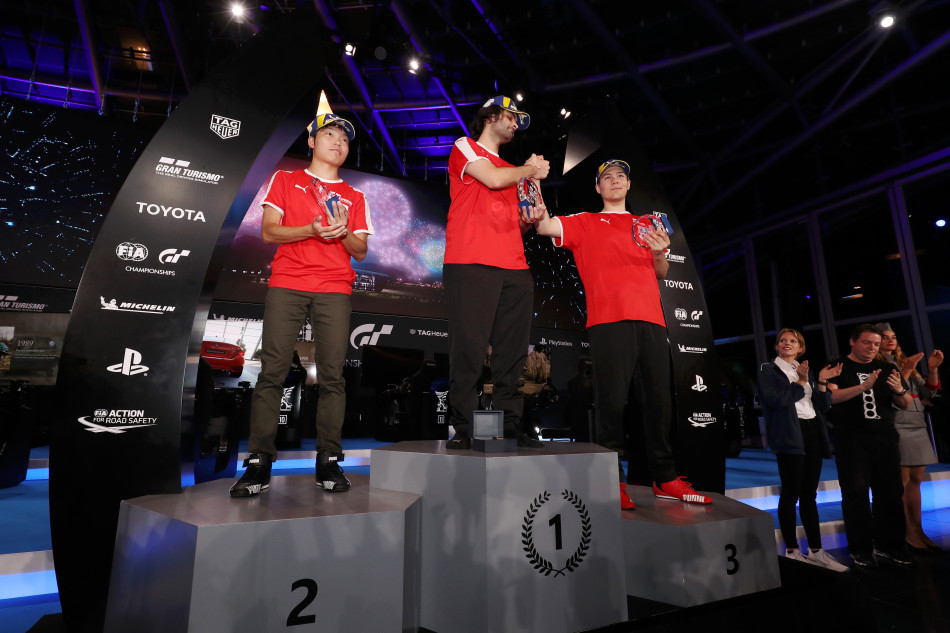 Following runner-up finishes in Paris and New York City, the German racer in decisive fashion clinched his first Nations Cup victory since last year's European Finals in Madrid. By doing so, he automatically qualified for November's World Finals in Monaco.
"After finishing second so many times, you always want to achieve something more, and finally, with this win, I'm satisfied and relieved at the same time," said Hizal.
The German took the glory despite competing with a broken toe. "I did feel some pain when I was using the pedals, but I kept the pressure on the ball of my feet, so it was bearable," explained the man himself who was also voted the Michelin Driver of the Day on Gran Turismo social channels.
Takuma Miyazono and Cody Nikola Latkovski rounded out the Nations Cup podium in Austria.
The Manufacturer Series adopted a new format for the Hangar-7-housed event. Previously, four heats were held with only the last one being an endurance race. This was now replaced by a two-race format comprised of a semi-final and the Grand Final in which double points were awarded.
Each encounter required a stint by all three drivers and the use of each of the three available tyre compounds for at least a lap, except for racers held in wet weather conditions.
With Aston Martin and Toyota victorious in Paris and at the Nürburgring respectively, Mercedes-Benz has become the first brand to score back-to-back wins this year, having also won August's New York City event.
On this occasion, Australian Latkovski and Anthony Felix of USA were joined by Frenchman Tom Lartilleux, who took the place of Costa Rican Bernal Valverde in the line-up. The top three was completed by Porsche and Toyota.
"I think the new structure is interesting as it allows us to race as a team more, but I also feel that having individual races is important," commented Latkovski, who celebrated a double podium in Austria.
Fifth and final stage of this year's GT World Tour will be held in Tokyo from 26th to 27th October. In digital motor sport the season will reach its climax with the World Finals, taking place from 23rd to 24th November in Monaco.