Glock leaves Marussia
German driver departs by mutual consent as team alludes to 'difficult commercial landscape'.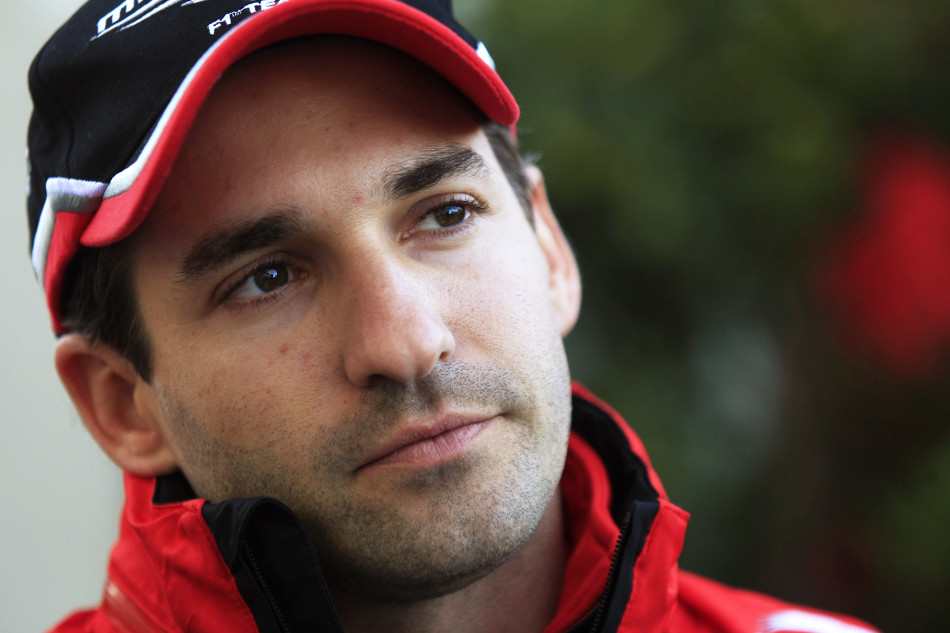 The Marussia F1 team has announced that Timo Glock is to part company with the outfit with immediate effect.
Glock joined the team on its inception as Virgin Racing in late 2009, having spent two years at Toyota before the Japanese manufacturer pulled out of the sport. During his three seasons with Virgin/Marussia, the German driver did not score a point but registered a best finish of 12th at the 2012 Singapore Grand Prix.
"Tough economic conditions prevail and
the commercial landscape
is difficult for everyone,
Formula One teams included."
John Booth
Team Principal John Booth said that while Glock was a "fantastic driver" who had made a "very significant contribution" to the team, steps had to be taken to ensure the team's future and Glock's departure is the first of those moves.
"Timo has made a very significant contribution to our team over the past three seasons, helping us to develop our package to the point where, for a large proportion of the 2012 season, we were holding 10th place in the Constructors' Championship. Timo is a fantastic driver and he has been a very popular member of the team," said Booth.
"Our Team was founded on the principle of benefiting from proven experience whilst also providing opportunities for young emerging talent to progress to the pinnacle of motor sport. Thus far, this philosophy has also been reflected in our commercial model," he added. "The ongoing challenges facing the industry mean that we have had to take steps to secure our long-term future. Tough economic conditions prevail and the commercial landscape is difficult for everyone, Formula 1 teams included."
Commenting on the decision to leave the team, Glock said: "I have had three excellent years with the Marussia F1 team, during which I had the chance to actively participate in building and developing the team in its endeavours to succeed within the Formula 1 World Championship.
"I would like to wish the Team good luck in navigating this next period and thank everyone for the great times we shared and the support I have received. Although it is not the path I expected to be taking, I am in fact very excited about what the future holds in terms of my own career and I hope to comment on that very soon."