This page contains archived information and may not display perfectly
German Teams and Drivers Head to Nürburgring for First WEC Race at Home
On the 30 August eight cars and ten drivers will be flying the German flag at home as the World Endurance Championship will race in Germany for the first time at the historic Nürburgring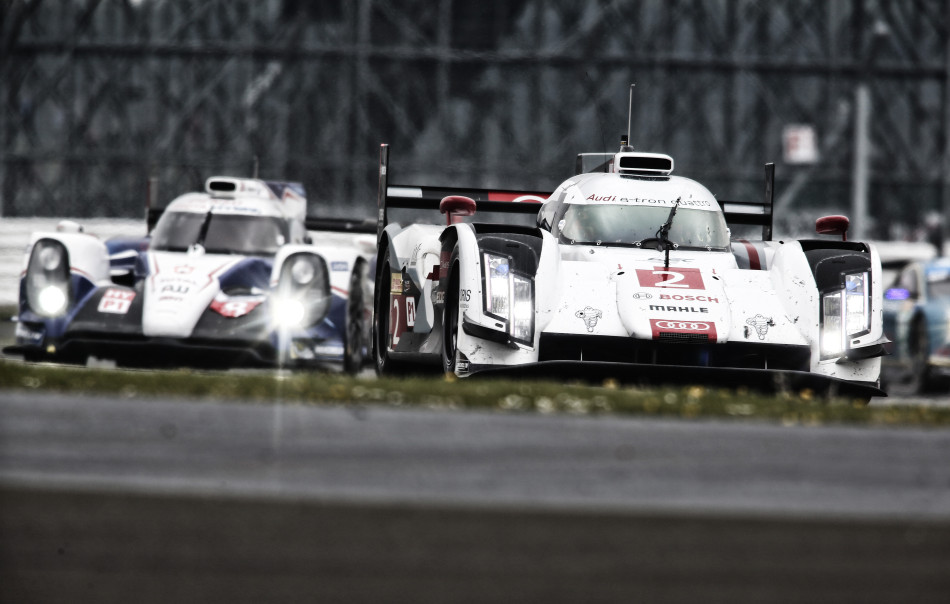 In total 31 cars, representing 10 different nations, and 87 drivers, from 19 countries across the globe, will be competing at the 6 Hours of Nürburgring on the 28-30 August.
LMP1 will feature nine cars and 26 drivers, with German manufacturers Porsche and Audi looking for top honours at home with a pair of entries each.  Six German drivers are listed in the LMP1 entry, with former World Champion and 24 Hours of Le Mans winner André Lotterer joining Marcel Fässler (CHE) and Benoît Tréluyer (FRA) in the no7 Audi Sport Team Joest R18 e-tron quattro. 
Timo Bernhard and Marc Lieb will be racing for Porsche, Bernhard in the no17 919 Hybrid, which finished second at Le Mans in June with Mark Webber and Brendon Hartley, and Lieb in the no18 Porsche.
Reigning World Champions Toyota Racing have their headquarters in Cologne and the Japanese manufacturer will be hoping for a change in fortunes at the Nürburgring with their pair of TS040 HYBRIDS with reigning driver Champions Anthony Davidson (GBR) and Sébastien Buemi (CHE) being joined by Kazuki Nakajima (JPN) in the no1 Toyota.
Nick Heidfeld and Daniel Abt will be lining up for Swiss LMP1 Privateer team Rebellion Racing, which got its 2015 campaign underway at Le Mans having missed the races in Silverstone and Spa due to fitting the new AER engine to the R-One chassis.  The team had a 1-2 in the LMP1 privateer class at Le Mans with Heidfeld standing on the top step with Nicolas Prost (FRA) and Mathias Beche (CHE).  Abt will race in the no13 R-One with Austrian Dominik Kraihamer and Alexandre Imperatori (CHE).
Pierre Kaffer is the final German driver on the LMP1 grid and he will join Simon Trummer (CHE) once again in the no4 Team Bykolles CLM-AER from Austria.
The eight car LMP2 grid has no German teams or drivers but local interest will undoubtedly focus on British driver Nick Tandy after the British driver won the 2015 24 Hours of Le Mans with Porsche. He returns to driving duties with LMP2 Le Mans winners KCMG, the Hong Kong-based team running the ORECA 05 – Nissan with Matt Howson (GBR) and Richard Bradley (GBR).
After finishing second at Silverstone with the no91 Porsche 911 and at Spa with the no92 car, Porsche Team Manthey will be hoping to score that elusive first win of the 2015 season in the LMGTE Pro class at home in Germany against the Aston Martins and Ferraris.
Stefan Mücke is the only home driver on the LMGTE Pro grid and the German will be racing the no97 Aston Martin Vantage with long term racing partner Darren Turner (GBR), with Jonathan Adam (GBR) providing support as the third driver.
In the LMGTE Am class there are two cars and three drivers racing under German colours.  The no77 Dempsey-Proton Racing Porsche will be driven by Marco Seefried, who is sharing the driving duties with American duo Patrick Long and Hollywood star Patrick Dempsey.  The trio had a successful outing at Le Mans, finishing 2nd in France and celebrating in style on the podium in front of thousands of racing fans.
Christian Ried will be joined by Khaled Al Qubaisi (ARE) and Klaus Bachler (AUT) in the no88 Abu Dhabi Proton Racing Porsche.
The tenth and final German driver on the grid for the 6 Hours of Nürburgring will be Roald Goethe, who is returning to racing after an accident at Le Mans in June which left him with two cracked vertebrae.  However Goethe is determined to be back at the wheel of the no96 Aston Martin Racing Vantage alongside former FIA GT3 European Champion Francesco Castellacci (ITA) and 2013 FIA WEC LMGTE Am Driver Champion Stuart Hall (GBR).
A full provisional entry list for the 6 Hours of Nürburgring is available to download here.