A full summer programme for Hill Climb
The FIA European Hill Climb Championship is in full swing, with a number of events taking place over the summer months.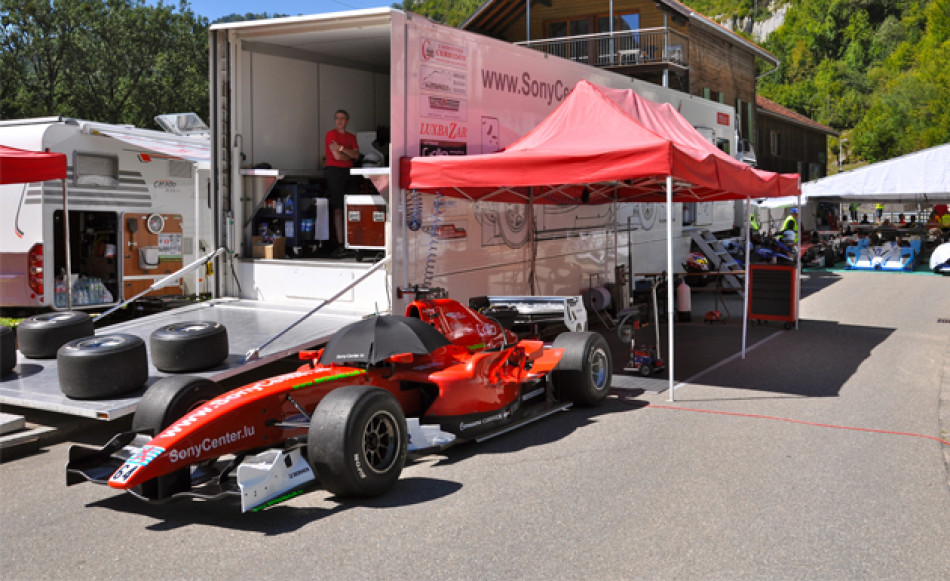 Following the Italian leg at the beginning of July, the regular drivers in the FIA European Hill Climb Championship went to Slovakia for its Dobsinsky Kopec event, where Italian Simone Faggioli (Osella FA30 Zytek) continued to dominate, winning with a comfortable lead over Czech Milos Benes (Osella FA30 Zytek) and Slovac Jaroslav Krajci (Lola B02/50).
One week later, the German round of the Championship followed: the Glasbachrennen. As the only new event registered on the 2013 calendar, the Glasbachrennen was unique in that the course was new to all of the European drivers, who were thus all starting on equal terms. However, this did not stop Simone Faggioli, who made a point of proving that he is the current master of Hill Climb and that he does not simply rely on his perfect knowledge of the majority of the Championship's courses in order to reign supreme. Combining the two climbs (with a total time of 4'05"), he finished a little over two and a half seconds ahead of Swiss driver Marcel Steiner (Osella FA30 Zytek) and at least 10 seconds ahead of young drivers David Hauser (Dallara GP2), Julien Ducommun and Joël Volluz (both in Osella FA30 Zyteks).
Having taken a considerable lead in the provisional Championship classification with nine victories in as many climbs, Faggioli skipped the great French classic Mont-Dore, which was disputed on the weekend. While not a single Osella FA30 –absolute reference in hill climb – competed in France, the event was nevertheless won by a prototype belonging to the Italian make, namely the new PA2000 model, a two-seater with a 2-litre Honda engine offering lightness and agility. In the capable hands of the fast Christian Merli, this car was able to outstrip – fair and square, and head held high − all the V8 prototypes with greater engine capacity which usually rule the roost in the French Championship, as well as all the Formula 3000s! As for the closed cars in Category 1, Croatian Tomislav Muhvic (Mitsubishi Lancer Evo9 Group N) lost his top spot as he had to abandon the race in France, leaving Czech Lukas Vojacek (Mitsubishi Lancer Evo8) to take his place.
Three European events are yet to be contested, including the Swiss round St Ursanne-Les Rangiers, which will take place on the weekend (17-18 August 2013) and which will see a field of 200 cars come together to compete. For this climb, Faggioli holds the absolute record, set last year, but as his closest rivals for the season are all Swiss, the Italian knows he will have his work cut out in the Jura mountains keeping young challengers Marcel Steiner, Julien Ducommun and Joël Volluz at bay. To access the list of drivers registered for the St Ursanne-Les Rangiers event, click here.