FIA

About FIA

Statutes

Governance

FIA for Society

Courts

Sport

Members

FIA Events

FIA Sport Services

Club Development

International Sporting Calendar

Diversity and Inclusion

SUSTAINABILITY

FIA Mobility Services

CLUB DEVELOPMENT

ADVOCACY PROGRAMMES

TOURISM SERVICES
Formula Regional European Championship - Igor Fraga wins Race 2 in Monza
Formula Regional European Championship - Monza - Race 2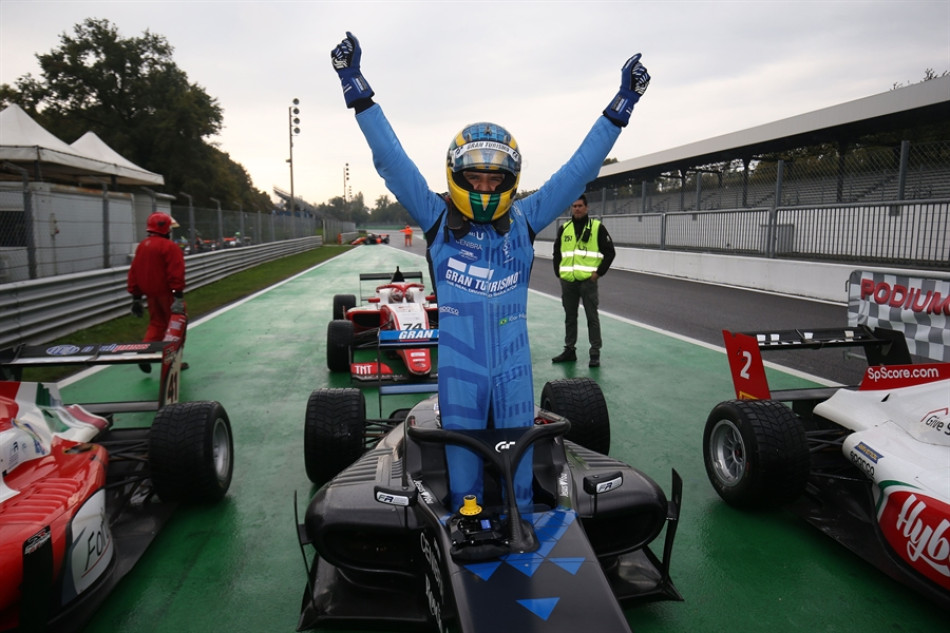 Igor Fraga (DR Formula by RP Motorsport) starts from pole and establishes a good lead ahead of team-mate Raul Guzman, who overtook Frederik Vesti (Prema Powerteam) for second, then Enzo Fittipaldi and Sophia Floersch (Van Amersfoort Racing).
The spectacular battle between Vesti and Fittipaldi, slowed down by Guzman, allows Nico Kari (KIC Motorsport) to recover. The track dries out and an exciting three-way fight between Guzman, Vesti and Fittipaldi is punctuated by countless overtaking attempts, but in the end the Mexican keeps hold of second position.
DR Formula by RP Motorsport achieved an amazing 1-2, with Fraga, first with over 13" advantage to Guzman, followed by Vesti, Fittipaldi and Kari.