First South American Esports Championship to be held in São Paulo
Brazil will host the first edition of the South American Esports Championship. The virtual competition will be held on November 2nd, during the week of the São Paulo Formula 1 Grand Prix, and will be run on iRacing using the FIA F4 car.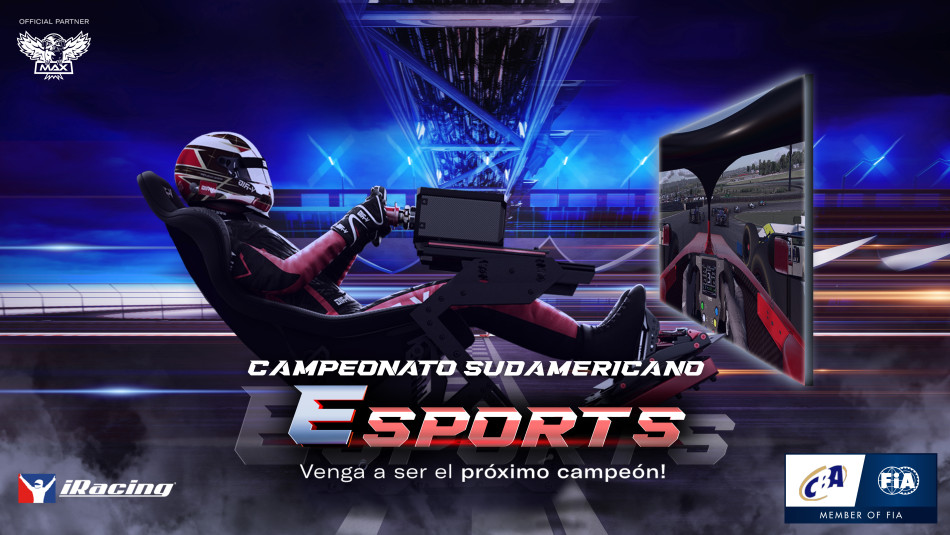 The South American Esports Championship is an initiative by Brazilian Fabiana Ecclestone, FIA Vice-President of Sports for South America, and its finals will be played in São Paulo at  Max Arena.
"We are very excited to host the finals in São Paulo at Arena MAX during the week of the Brazilian Grand Prix" highlights Fabiana. "Virtual motorsport has been a great tool in bringing a young audience to access motorsport. Esports has grown a lot in terms of the number of participants and also as a business, attracting new audiences. It's one of the channels we are trying to use to attract more people towards their first contact with motorsport", she explains.
iRacing is one of the biggest and best virtual motorsport and simulation platforms in the world. The platform also organizes more than 100 virtual competitions annually and its users around the world can race in more than 6000 private leagues or events, in all types of motorsport categories. More info on the link: https://www.fia.com/news/iracing-and-fia-join-forces-fia-f4-esports-regional-tour
According to Fabiana, the initiative aims to integrate South American countries and practitioners of the Esport. "I am very happy to offer this program to the region for the development of new talents. The support of the CBA through President Giovanni Guerra and Vinicius Prado from MAX Arena, has been pivotal for the materialization of this event", she highlighted.
Each motorsport confederation in South America will be able to choose its criteria to determine the finalists, of which there will be 11 in São Paulo, in person, to define the champion. The champion will watch the São Paulo F1 GP at the weekend directly from Interlagos. In the virtual competition, the first phase will be online, from 29 of September to 5th of October, through iRacing.