This page contains archived information and may not display perfectly
FIA WEC community mourns the passing of Queen Elizabeth II
The FIA World Endurance Championship community, currently at Japan's Fuji Speedway where the penultimate round of the series is taking place, has joined the world in mourning the loss of Her Majesty Queen Elizabeth II, of the United Kingdom of Great Britain and Northern Ireland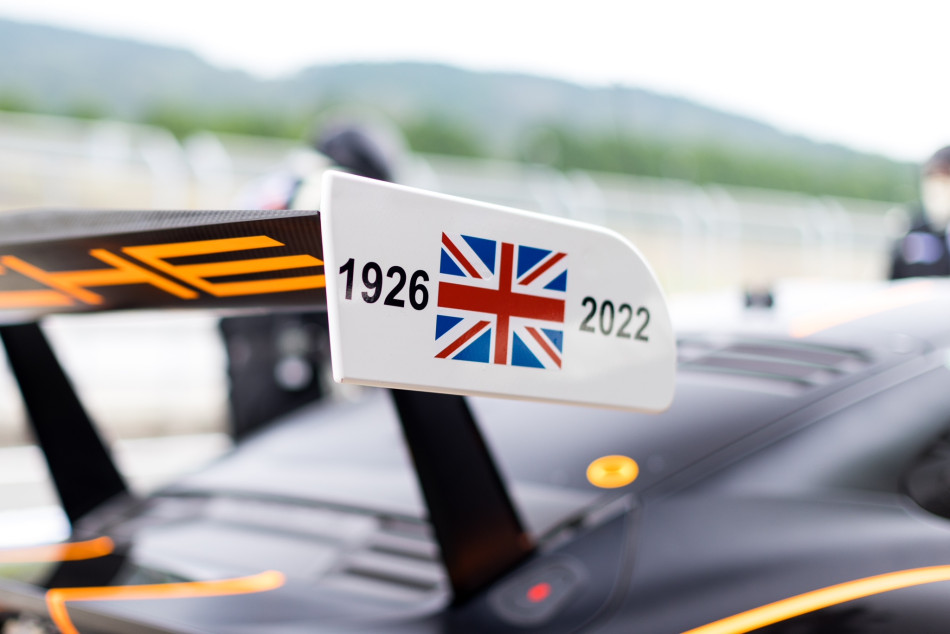 The FIA World Endurance Championship community, currently at Japan's Fuji Speedway where the penultimate round of the series is taking place, has joined the world in mourning the loss of Her Majesty Queen Elizabeth II, of the United Kingdom of Great Britain and Northern Ireland Tributes have come from across the paddock.
Following FIA community tribute, several competitors expressed their condolences.
"As a team we express our deepest sympathy at the passing of Her Majesty, Queen Elizabeth II. We proudly celebrated the Platinum Jubilee at this year's 24 Hours of Le Mans and will honour the Queen's reign at this weekend's 6H of Fuji race," wrote LMP2 front-running outfit United Autosports, which also added black bands across the noses of both of its Oreca 07s.
Fellow LMP2 squad, Jota Sport wrote on Friday: "We woke up today in Fuji to the sad news of the passing of Her Majesty Queen Elizabeth II. The whole of the Jota Team sends our deepest sympathy and condolences to her family."
"We are deeply saddened at the death of Her Majesty the Queen," said a post from another UK-based LMP2 outfit, Vector Sport. "We send our sincere condolences to The Royal Family, the people of the UK and Commonwealth at the loss of such an inspirational and amazing leader, one who was held in the highest esteem across the world."
GTE Am Porsche team GR Racing commemorated the passing of Her Majesty with a special livery, with its #86 911 RSR sporting "1926 – 2022" figures and a Union Jack on the endplates of its rear wing.
"I'm very proud to be British and to represent the Union Jack," said Peugeot TotalEnergies Hypercar driver James Rossiter. "What the queen has achieved in her reign is amazing. She was an incredible woman and for many decades she led our country to many great things," he concluded.
James Calado, AF Corse Ferrari GTE Pro driver said: "The loss of Queen Elizabeth II is truly devastating. She was a woman of huge power but also an amazing ability to bring people together, to understand the people and understand everything about the world; and she worked every single day of her life."
"It's a very sad time for many British people," added Dempsey-Proto Racing's Harry Tincknell. "An incredible woman in terms of dedication and the long-lasting of the throne," he summarised.
A minute of silence is set to take place ahead of the start of the race, with British flags flying at half mast and several competitors wearing black armbands.