FIA President visits Saint-Joseph University in Beirut
Today, FIA President Jean Todt, who also serves as UN Secretary General's Special Envoy for Road Safety, visited the students of the Master's degree in Road Safety Management at Saint-Joseph University in Beirut.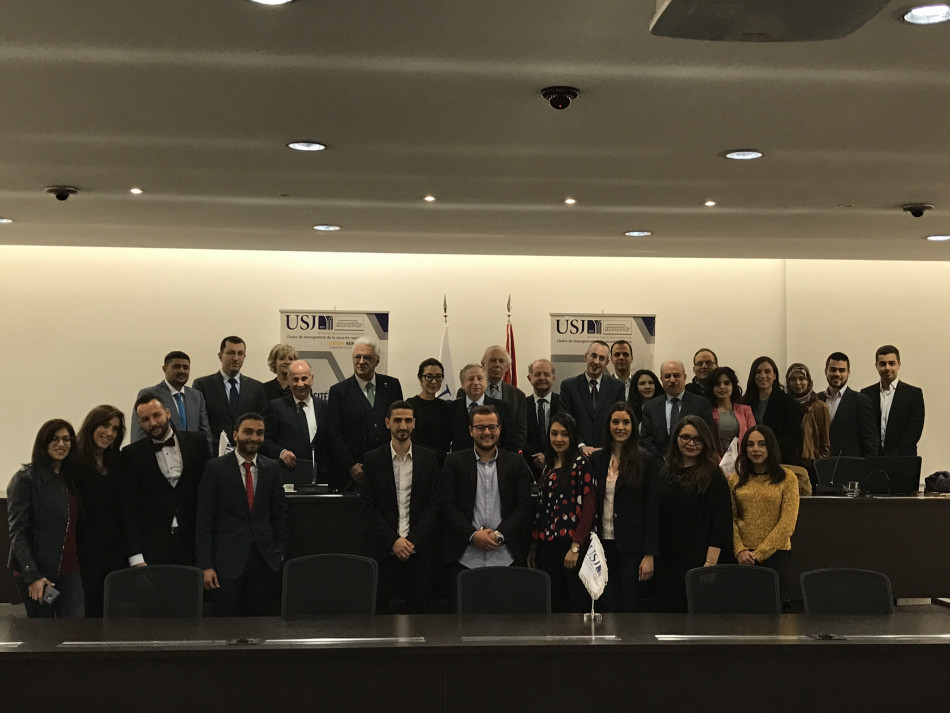 The students and their education manager, Dr. Wassim Raphael, were able to discuss road safety issues with President Todt, exchange their views and present him with their projects. 
The Middle East and North Africa Region (MENA) is a specific region as far as road safety is concerned. In fact, out of the 10 countries where the death rate due to road crashes is the highest, four belong to the MENA Region: Oman, Saudi Arabia, Iran and Libya.  Moreover, the economic cost of road crashes is estimated at 120 billion USD(Word Bank) for this region.
Jean Todt insisted on the part public authorities have to play to tackle the road safety challenge and to reach the UN Sustainable Development Goals. He also highlighted the importance of financial support and encouraged the students to promote good practices such as: raise awareness on road safety among young people, improve the quality of infrastructure, vehicles, and post-crash care. He also stressed the importance of legislation which is effectively enforced.
"We must make road safety a priority in the MENA Region, as in the rest of the world", concluded Jean Todt.