FIA Motorsport Games: Italy takes overall win
The 2022 edition of the FIA Motorsport Games, hosted by Marseille and staged between Circuit Paul Ricard, its surroundings and autocross track in Veynes, has concluded today, with Italy coming out on top in the overall medal standings owing to three gold and one silver medals.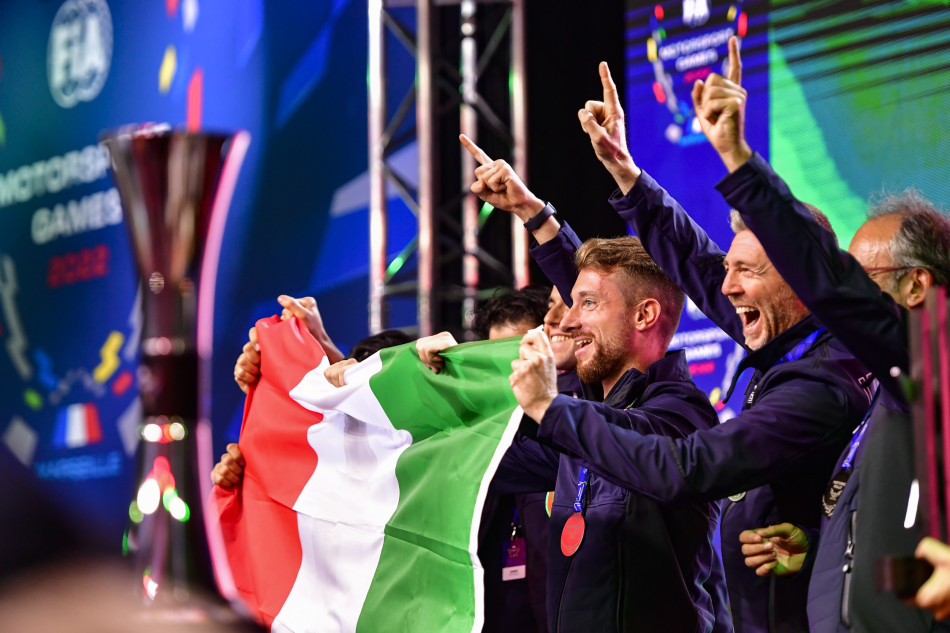 The global, multidisciplinary event based on the nation vs nation concept gathered 72 countries (entered by their respective National Sporting Authorities) and nearly half a thousand athletes. 
 
Italy, host nation of the maiden edition of the event held back in 2019 in Rome, went on to clinch overall victory second time trying. The achievement is even more impressive given the fact that the country was represented in only eight of the 16 disciplines featured on the bill of the event. Despite that, Team Italy clinched gold medals in Rally4 (Roberto Daprà/Luca Guglielmetti), Historic Rally (Andrea "Zippo" Zivian/Nicola Arena) and KCMG Formula 4 Cup (Andrea Kimi Antonelli). The country also celebrated winning the All-Star trophy and the European trophy.
Competing on home turf, Team France, having led the medal standings halfway through the event, came a close second with a total of three medals, all of them gold, owing to victories in GT Cup (Eric Debard/Simon Gachet), Rally2 (Mathieu Arzeno/Romain Roche) and Cross Car Senior (David Meat). 
Overall medal podium was rounded out by Belgium, which was best in Karting Sprint Senior (Elie Goldstein) and Karting Endurance (Maxime Drion/Jeremy Peclers/Sita Vannmeert/Antoine Morlet), second-best in Karting Slalom (Romy De Groote/Dario Pemov), and third-best in GT Sprint (Dries Vanthoor) and Cross Car Junior (Romuald Demelenne) to complete a total of five medals. 
Team Spain, the only country represented in all 16 disciplines impressed with a 50% striking rate, gathering a total of eight medals (four silver and four bronze), the most of any nation. 
Multiple additional trophies were also awarded. Junior discipline trophy "New Star" was awarded to Germany. Team Australia, Peru, Kuwait and South Africa, clinched the trophies for the best nations in their respective region. 
SEVEN MEDALS DECIDED ON SUNDAY 
CAMPBELL CAPTURES FIRST GOLD FOR AUSTRALIA 
Porsche works driver Matt Cambell gave Australia its only medal of the event by taking a convincing win in the single-driver, 60-minute GT Sprint Cup race. Polesitter, Belgium's Dries Vanthoor, driving an Audi, lost out at the start and dropped outside of the medal-awarding top three. Having started fifth, Italy's Lamborghini driver Mirko Bortolotti began working his way up the order to clinch silver. In the meantime, Vanthoor fought his way back to third and bronze.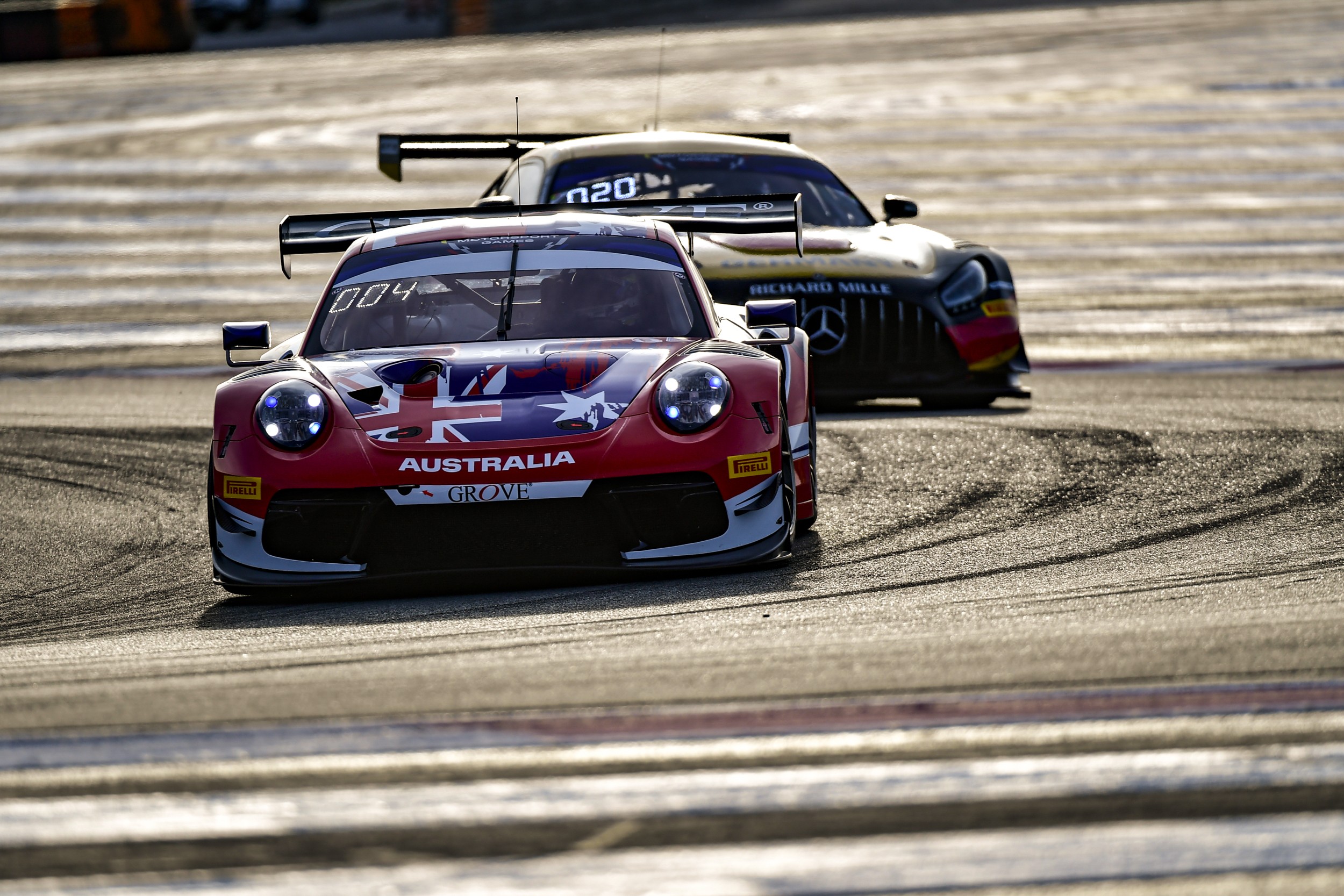 ITALY NEVER IN DOUBT IN F4
Rising single-seater star Andrea Kimi Antonelli took a commanding light-to-flag victory to clinch gold in KCMG Formula 4 Cup. By doing so, the protégé of Mercedes-AMG Formula 1 Team completed a hat-trick of F4 titles this year, adding to his triumphs in German and Italian series. The 16-year-old also replicated the country's 2019 achievement when Andrea Rosso took Formula 4 honors at Vallelunga.
The Italian led home Team Portugal's Manuel Espirito Santo to silver medal-winning second place, with Team Spain's Bruno Del Pino Ventos taking third and bronze.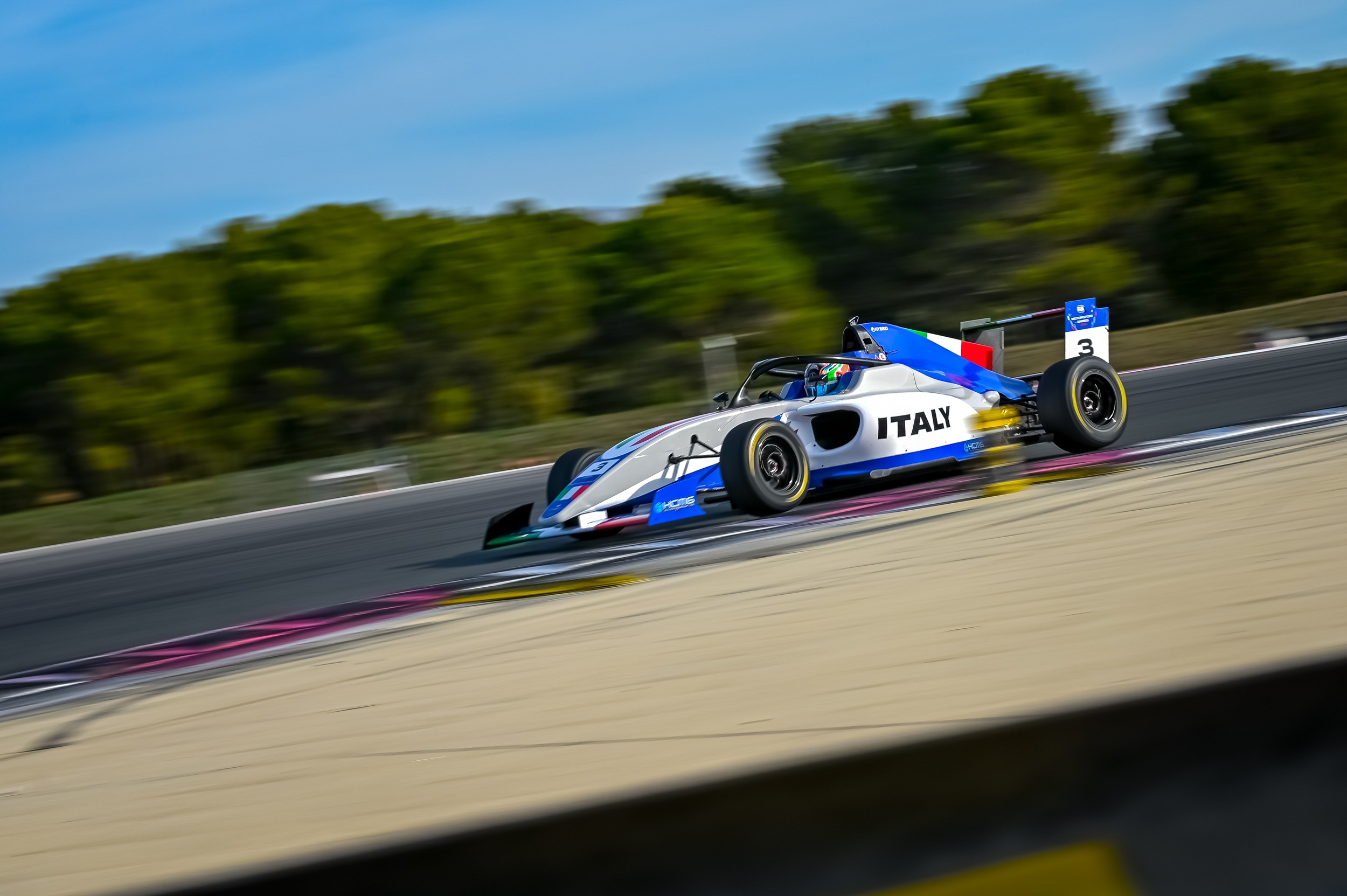 TIN-TOP ACE GIVES NETHERLANDS GOLD 
In tin-top competitions for TCR-spec touring cars, one FIA Motorsport Games returnee capitalised on the misfortune of another. Veteran racer Tom Coronel clinched gold, following the retirement of Belgium's polesitter Gilles Magnus who experienced a mechanical failure on the opening lap. 
The podium was completed by Isidro Callejas for Spain and Ireland's sole FIA Motorsport Games representative Jack Young, who had an intense race on his way to bronze medal.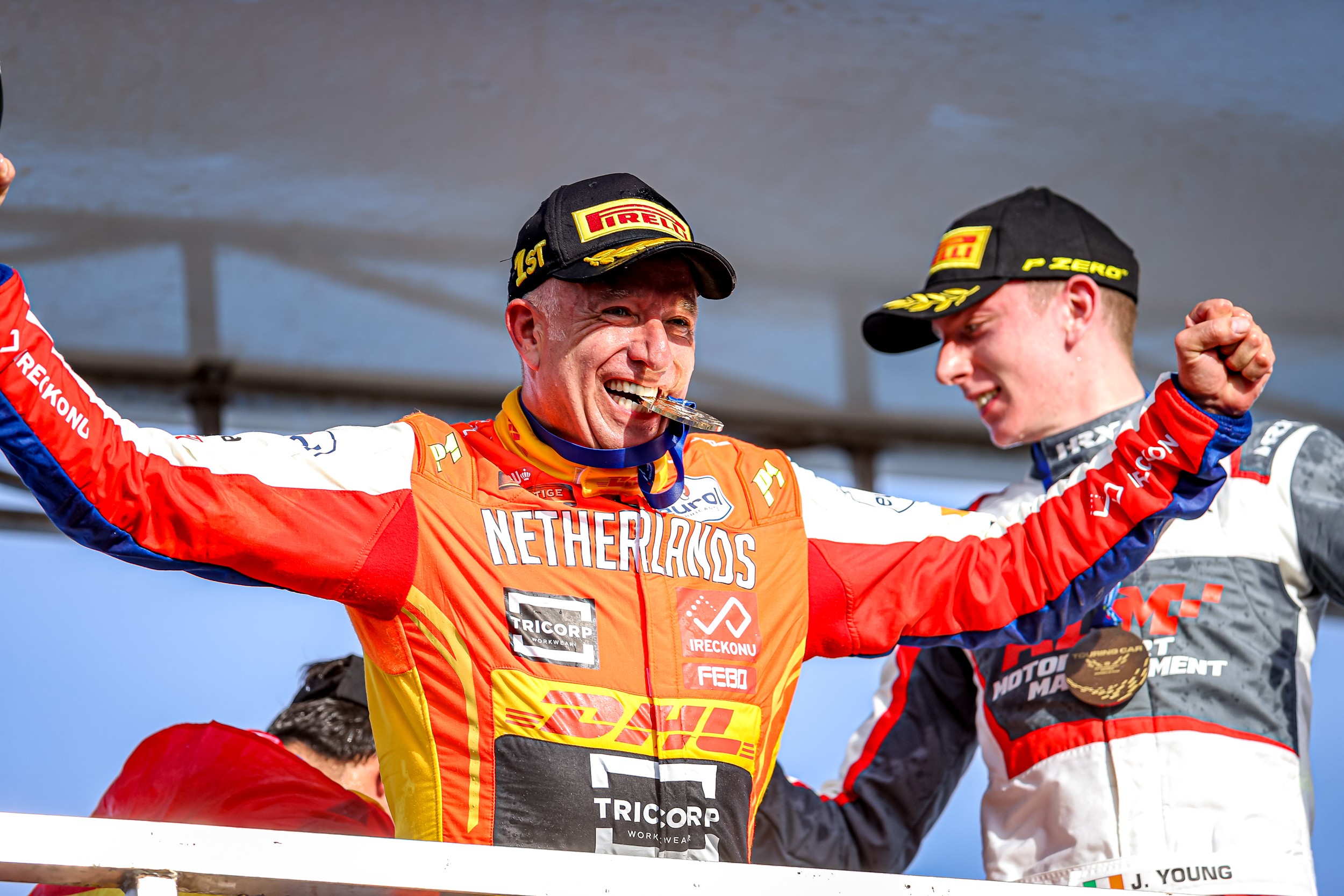 PERU AND BELGIUM MAKE HISTORY TO CLINCH KARTING SPRINT GOLDS  
Peru's Andres Cardenas secured the country's only medal of the event, clinching gold in Karting Sprint Junior, following a 5s penalty for Frenchman's Jules Caranta, who crossed the finish line in first, but was demoted to fourth.
Brazil's Gabriel Koenigkan finished second to grab silver, with Bronze going to Denmark's Mikkel Gaarde Pedersen. 
The Senior competition turned out to be particularly dramatic with multiple opening lap incidents knocking 11 nations out of the running. Belgium's Elie Goldstein went on to clinch gold with Sri Lanka's Yevan David and Israel's Ariel Elkin rounding out the podium.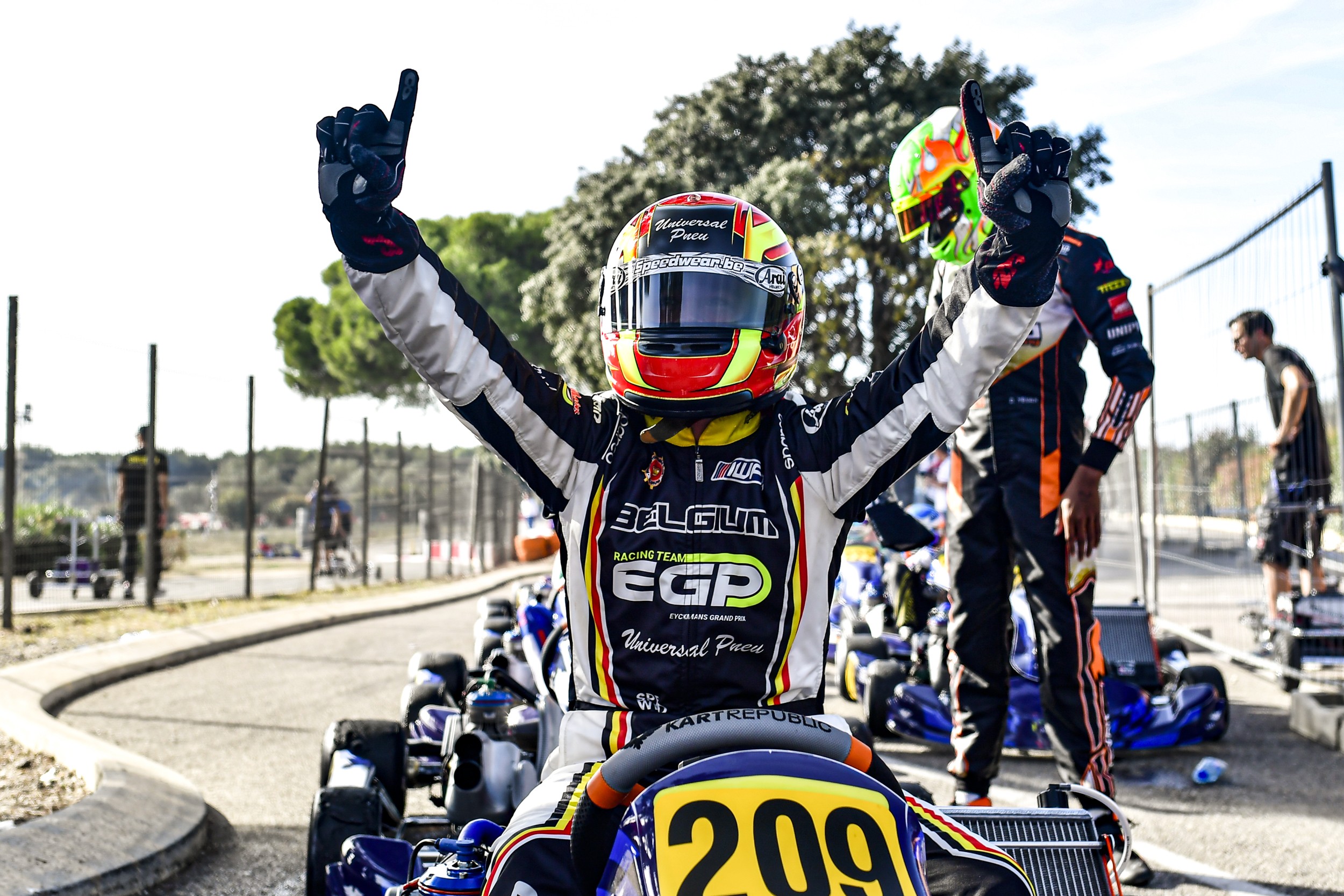 GERMANY – THE SLALOM SPECIALISTS 
Team Germany clinched gold medals in both slalom competitions owing to a superb display from its young duo of Annika Spielberger and Sebastian Romberg to win Karting Slalom, as well as Marcel Hellberg and Claire Schonborn coming out on top in Auto Slalom that employed identical electric Opel Corsa e-Rally cars.  
Karting Slalom podium was completed by Belgium (Romy De Groote/Dario Pemov) and Poland (Emilia Rotko/Karol Król), while Slovakia (Michaela Dorcikova/David Nemcek) and Georgia (Irina Onashvili/Mevlud Meladze) took silver and bronze in Auto Slalom.