FIA Karting - Karting pays tribute to motorsport volunteers
FIA Karting - FIA Volunteers Weekend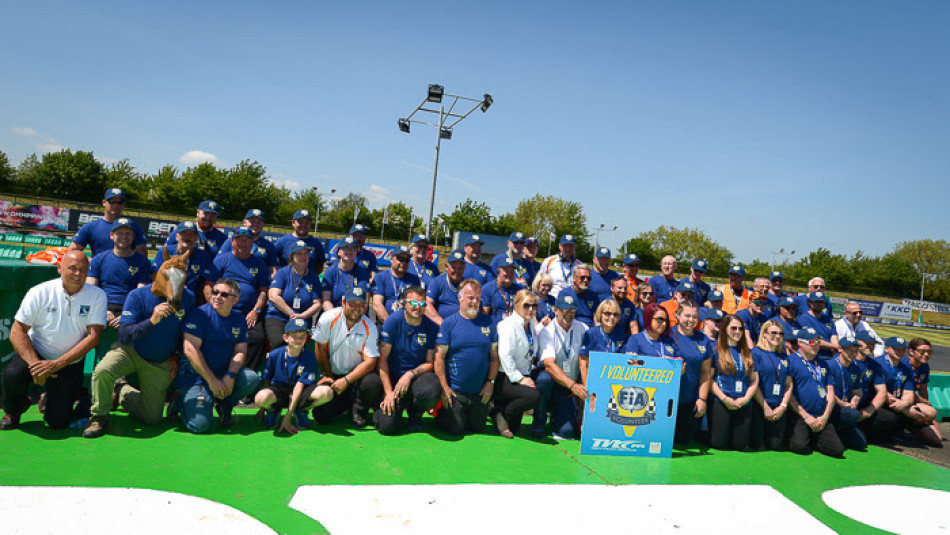 This year the FIA ​​has renewed its celebration of the volunteers of motorsport that it initiated in 2017. All those who make possible the organization of competitions around the world thanks to their dedication deserved to be highlighted during a special weekend on 19th and 20th May, 2018, with a particularly well-filled programme. Karting teamed up with this initiative under the hashtag #FIAVolunteersWeekend at the second Competition of the CIK-FIA European Championship and Junior European Championship at the British PF International circuit.
In reiterating that "Volunteers are the unsung heroes of motor sport. Without them, quite simply, we would not be able to go racing," the President of the FIA, Jean Todt, insisted on the essential role of all these enthusiasts who give their time and their energy to motorsport. This reality is very well understood by the Trent Valley Kart Club, organiser of many events throughout the year and the second Competition of the CIK-FIA European Championship and European Junior Championship this weekend, 19th-20th May, 2018. The biggest Kart club in Britain has always been very attentive to the volunteers working with them to ensure that a very tight race schedule is maintained.
The TVKC President's wife, Sarah Edwards, who has been personally involved in volunteer work for a long time, is an enthusiastic spokesperson: "The role of volunteers is often underestimated. They deserve the recognition for all for their crucial action in the safety and success of the races we organise. Our club has many members and we are honoured to have hundreds of dedicated volunteers. For a Competition like this European Championship, nearly 70 of them have mobilised with their usual generosity and dedication.
We must realise that retaining volunteers and recruiting new volunteers is becoming less easy. This essential aspect for the survival of our sport must be taken into consideration at all levels. It is in this context that I appreciate the FIA's global approach to volunteers. The varied missions that volunteers perform can inspire vocations for young people. Of course, the best-known role is that of marshall, and that's very important, but we also need new blood for timing, camera management and many other tasks ...
I wanted to highlight an extremely loyal family of enthusiasts because they are a very good example. The parents, Lee and Pam Manchester, have passed on their passion and commitment to their kids David, Donna, Kyle and Ryan and it's great to see them, together or separately, participate in all our races. We were all happy and excited to have gathered all six of them this weekend for the European Championship. We thank them all!"
Wearing caps and t-shirts in the colours of the FIA ​​Volunteer Weekend event, TVKC volunteers gathered on Sunday afternoon, just before the start of the Finals, for a highly symbolic group photo on the PF International circuit.