FIA holds constructive meeting with WADA
FIA President Jean Todt, together with Professeur Gérard Saillant and Laurent Mekies, FIA Safety Director, met with representatives of the World Anti-Doping Agency last week as part of the FIA's ongoing commitment to ensure fair competition in motor sport.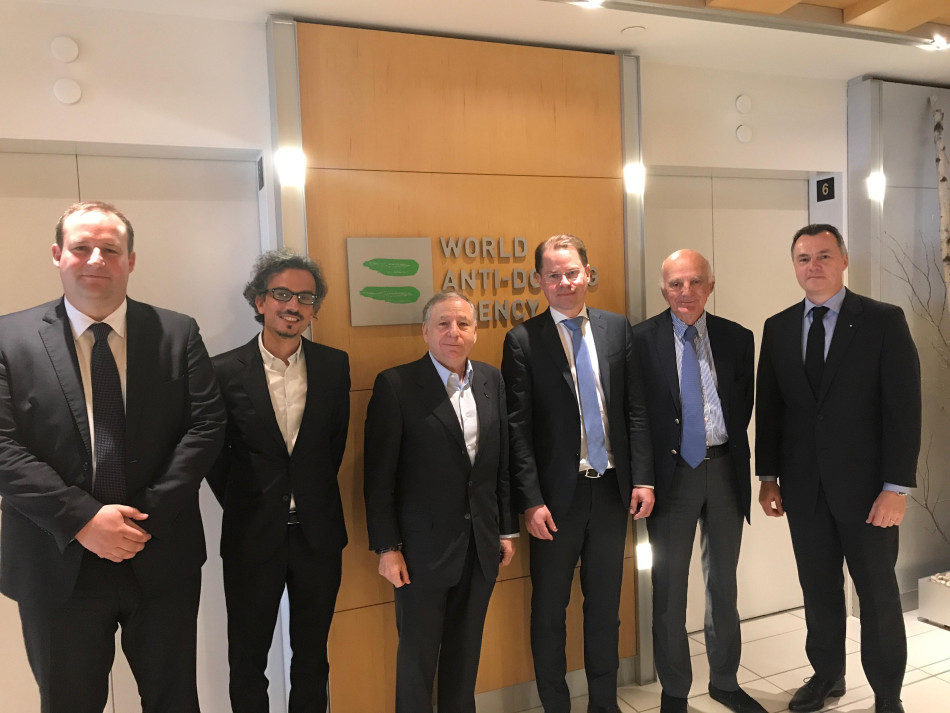 Anti-doping is perhaps even more crucial in motor sport than in other forms of competition, in that it is not only a matter of equity, ethics and health, but also a question of safety. By using any substance that can alter judgement and reactions, a driver may indeed put his or her life and the lives of others in danger.
The discussions marked a positive step in the relationship between the FIA and WADA, which was represented by its Managing Director Olivier Niggli, Frédéric Donzé, Chief Operating Officer and Olivier Rabin, Senior Executive Director, Sciences and International Partnerships.
The Agency was supportive of the FIA's innovative and educational Race True programme, and acknowledged that the education strategy put in place by the FIA since 2016 is moving the sport in the right direction. The meeting also saw discussion on how better to engage with younger competitors through this education-focused approach.
Moreover, new areas for collaboration were identified in the key area of mobility and road safety, as anti-doping activities can be effective tools to anticipate and reduce the drug usage on the road and in society.
The meeting was the first step towards incorporating this other pillar into its Race True Programme by including messages about the negative effects of drug usage on driver health, and the road safety implications.
FIA President Jean Todt said: "Anti-doping is a very important part of the FIA's regulatory role, and I am pleased to see that what we have been doing, and will continue to develop, is aligned with the policies of the World Anti-Doping Agency. We are in a unique position to not only be the governing body of a global sport, but also represent over 80 million road users around the world through our Member Clubs. The messages of anti-doping are important and relevant to road safety, and we will work towards a good education programme to help prevent lives being lost as a result of drug-driving."