FIA High Level Panel for Road Safety meeting: update on proposed UN Fund for Global Road Safety
Today, the FIA High Level Panel for Road Safety met in Geneva to discuss the HLP work plan for the year ahead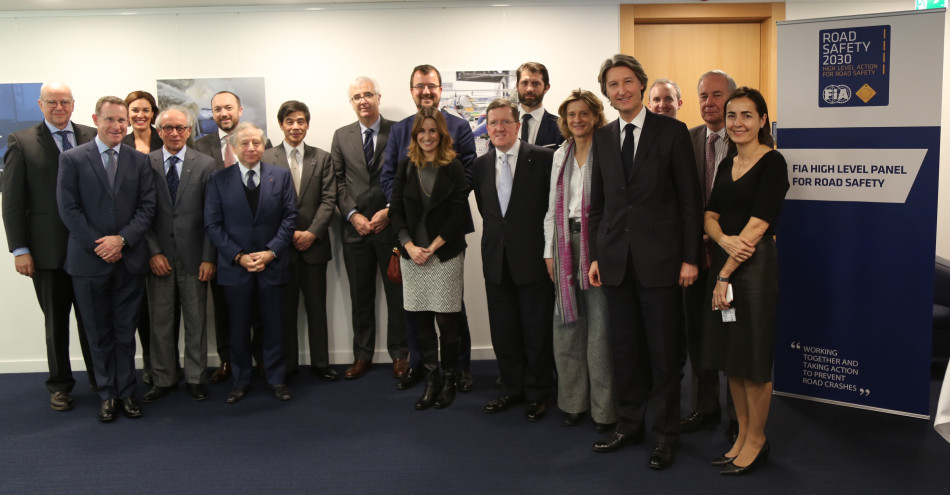 Christian Friis Bach, Executive Secretary and Under-Secretary-General of the UN Economic Commission for Europe, was available to give an update on the proposed UN Fund for Road Safety, which was presented to UN member states for consultation at the Global Sustainable Transport Conference in Turkmenistan in November.
The proposal makes the estimation that for every $100 million contributed to a new Fund, a total of $3.4 billion could be potentially leveraged for country and city road safety investment, leading to the saving of 64,000 lives and the averting of 640,000 serious injuries.
Mr Friis Bach also presented a new proposal which has been put forward, together with the UN Secretary General's Special Envoy for Road Safety, to encourage vehicle manufacturers to commit to minimum vehicle safety standards. 
In addition the agenda included an update on the Panel's first in-country mission to Myanmar, and a presentation on a forthcoming road safety campaign that the FIA is planning to launch later this year, with the support of JCDecaux. The company has partnered with the FIA to spread awareness of the road's dangers to the greatest number of people all around the world.
The next meeting of the Panel will take place on 6 March in Geneva.